By
for on July 7th, 2022
'Dalgliesh' Renewed For Two More Seasons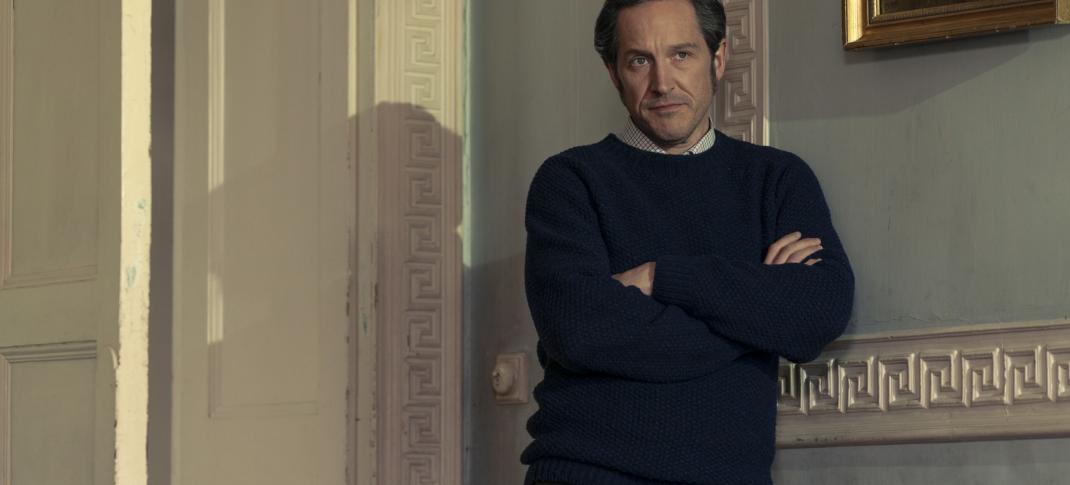 The new Dalgliesh reboot with Bartie Carvel was initially commissioned in October 2020 as a joint production between the U.K.'s Channel 5 and Acorn TV, which holds the rights to air most places outside of the U.K. and Ireland. Though the series wasn't a massive hit here in the states, it did respectively well enough that Channel 5 decided it would go on to do a second season in March 2022. At the time, that was all that was known, with no word if the second season planned to follow the same six-episode three-mystery story format of Season 1.
But with production for the new season coming up in the second half of 2022, more details are now available, as is the news that Acorn TV and Channel 5 have decided not just to renew the show for a second season, but a third one as well. As Deadline reports, this comes as Des producer New Pictures returns to film Season 2, which goes into production this year ahead of a 2023 debut. Though there's little to go on for Season 3, other than it will exist, it is confirmed that Acorn TV and Channel 5 are planning on a 2024 release.
As with Season 1, Season 2 will run six episodes and cover adaptations of three P.D. James novels, each told over two hour-long episodes. Death Of An Expert Witness, A Certain Justice, and The Murder Room will join Season 1's Shroud for a Nightingale, The Black Tower, and A Taste for Death. Like Season 1, which adapted novels from 1971, 1975, and 1986, these mysteries are three that do not follow each other in the Dalgliesh chronology, though they are technically in date order. Death Of An Expert Witness was published in 1977 (the direct follow-up to The Black Tower), A Certain Justice was published in 1997, and The Murder Room in 2003.
Catherine Mackin, the Managing Director of Acorn Media Enterprises, said in a statement, "Bertie Carvel's expert portrayal of Chief Inspector Adam Dalgliesh delivers a lasting charm and sophistication that is unmatched and, clearly, a must-watch. We are absolutely elated to return for not one but two mysterious and compelling seasons." Sebastian Cardwell of Channel 5, owned by Paramount, added: "Dalgliesh proved incredibly popular with our viewers, and I'm delighted to be working again with New Pictures to bring to life even more stories from P.D James' crime novels."
The new series will bring back Carvel as the titular detective, but no other cast was announced as part of the deal. It is unknown if either Jeremy Irvine (Benediction) or Carlyss Peer (Grantchester) will reprise their roles as DS Charles Masterson and DS Kate Miskin, the only characters who carried over from mystery to mystery in Season 1. However, with Helen Edmundson (The Suspicions of Mr. Whicher) back as head writer and Stewart Harcourt (Maigret) joining in adapting A Certain Justice, there may be some continuity. Directors Andy Tohill and Ryan Tohill (The Dig) are also back, with Geoff Sax (Endeavour) joining to direct Death of an Expert Witness. 
Like Season 1, all three of these Season 2 stories have also been adapted previously for U.K. televisions and aired on PBS' Masterpiece Mystery. Death of An Expert Witness was ITV's first-ever P.D. James adaptation, introducing Roy Marsden as the titular detective; a Certain Justice was the last of the ITV adaptations and Marsden's swan song in the role. The Murder Room was part of the more recently James novels adapted by the BBC after the rights expired at ITV, with Martin Shaw in the leading role.
No release date has been set for Dalgliesh Seasons 2 or 3, other than a generalized 2023 and 2024. 
---
By
for on July 7th, 2022
More to Love from Telly Visions