By
for on March 30th, 2018
'The Crown' Finally Finds Their Philip: Tobias Menzies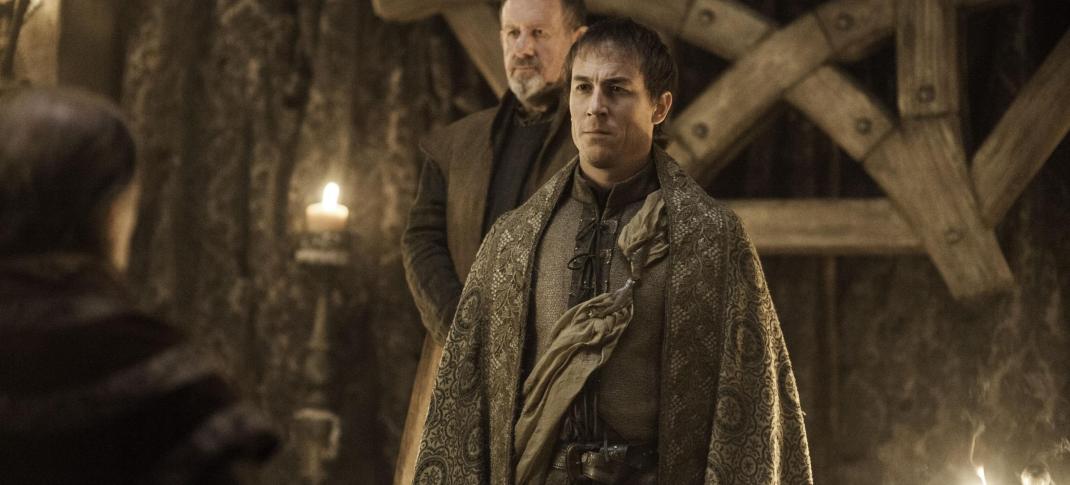 ​After a lengthy search and a near miss with Paul Bettany, The Crown finally recasts Tobias Menzies as Philip Mountbatten for the next phase of the series.
Netflix's The Crown is one of their most ambitious series to date. Not only did the streaming service pour money into the production, with each episode costing in the neighborhood of $13 million to produce on average, but the plan, from the very beginning, was to recast the entire series every two years as they moved along the historical timeline of Elizabeth II's record-breaking reign as Queen of England, rather than cast young, and age up the actors with CGI and makeup.
Having now been a critical darling for two seasons, the show has faced an enormous hurdle trying to recast with actors on par with the original triumvirate of Claire Foy as Elizabeth, Vanessa Kirby as Margaret and Matt Smith as Prince Philip. Recasting Elizabeth turned out to be easiest, with Olivia Colman of Broadchurch fame stepping up to the throne. For Margaret and her upcoming divorce, they cast Helena Bonham-Carter, of way too many films and TV shows to name. Now, after a near-casting of Paul Bettany that fell through at the 11th hour, the production has finally brought aboard their Philip: Tobias Menzies, of Outlander.
​According to Deadline, which broke the news:
Tobias Menzies has closed a deal to play Prince Philip in Season 3 of Netflix's The Crown. This is the role that Paul Bettany had been in early talks to play before he abdicated for unspecified reasons. Menzies has signed on for the next two seasons, and begins shooting this summer in the UK.
Menzies has a long history of these expensive costume dramas, starting with HBO's Rome back in the mid-aughts. He was criminally underused in Game of Thrones as Edmure Tully, but the prominence of the show landed him the dual roles of Frank and Jack Randall on Outlander. Now, he's poised to become a household name via Netflix's ongoing prestige TV program for the next two seasons before they go through this process all over again. We look forward to seeing how far he goes with it, and how the show comes up with to play his son, Prince Charles.
The Crown begins filming Season 3 this summer. The third season of the show is expected to arrive on the streaming service around Christmas time, 2018.
---
By
for on March 30th, 2018
More to Love from Telly Visions