By
for on February 12th, 2022
Crime Drama 'Kin' Lands a Second Season at AMC+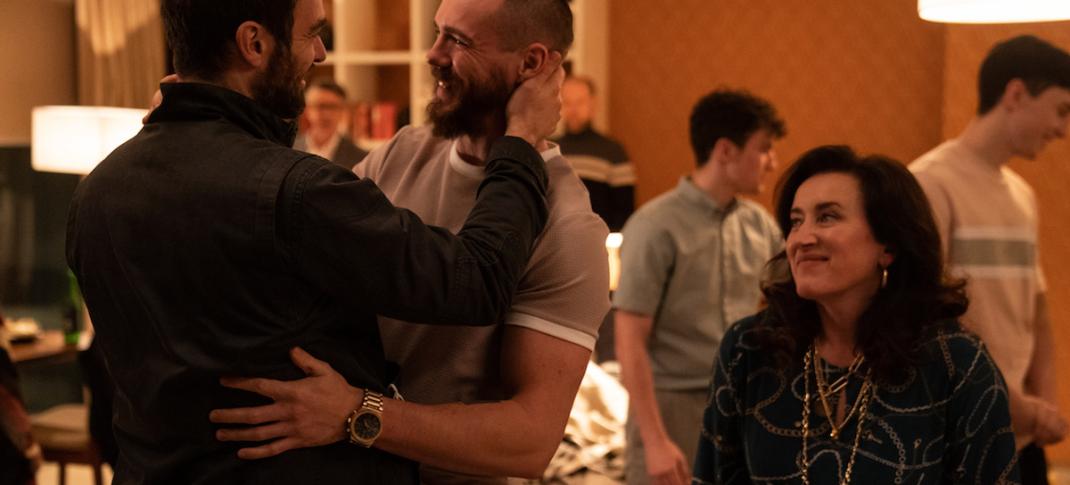 AMC Networks announced this week that its crime drama Kin will officially return for a second season. 
The first season of the gangland saga aired on premium service AMC+ in the Fall of 2021 and was one of the platform's biggest new series launches of the year, earning strong viewership numbers (at least according to an official network press release) and reportedly driving a substantial number of new subscriber sign-ups. It follows the story of the close-knit Kinsella clan, a crime family who finds themselves suddenly at war with a powerful local drug kingpin when one of their own is tragically killed in a revenge shooting gone wrong. 
The Season 1 finale culminated in dramatic fashion, as drug lord Eamon Cunningham's reign was ended with a gunshot. But after a season of secrets and betrayals, the bonds between the tight-knit family have begun to fray. The series' second outing will pick up where the first left off, with the Kinsellas holding all the power in Dublin, but facing a fresh set of problems as a result of Eamon's death.  In killing him, they have incurred the wrath of a potentially even more dangerous enemy, and the family's previously unshakeable loyalty to one another has been replaced by suspicion, distrust, and resentment. But the greatest threat to the family emerges from "within" - in the shape of a ruthless, bullying, agent of chaos. Fortunately, from positions of great adversity, the boldest plans are often forged. And so it is with the Kinsellas. 
Kin features an all-star cast that includes Charlie Cox (Daredevil), Aidan Gillen (Game of Thrones), and Ciaran Hinds (The Terror), but its the female leads often stole the show right out from under them, particularly Clare Dunne (Herself) and Maria Doyle Kennedy (Orphan Black).
The new season is slated to begin production this summer with creator Peter McKenna (The Last Kingdom) returning as showrunner, executive producer, and writer of the series. 
Season 1 of Kin is currently streaming on AMC+. 
---
By
for on February 12th, 2022
More to Love from Telly Visions