By
for on June 18th, 2022
Crime Drama 'Annika' to Air on Masterpiece this Fall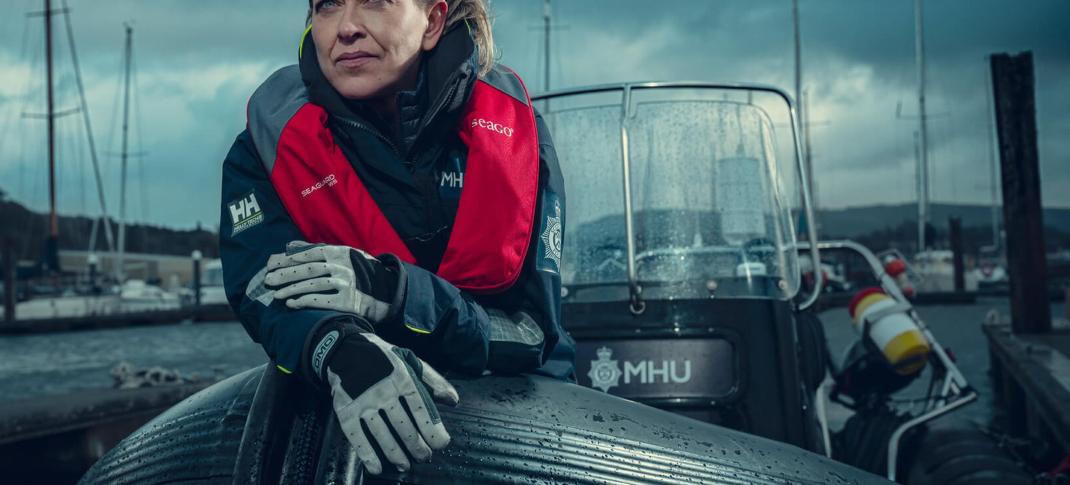 Mystery fans everywhere were devastated when Nicola Walker hung up her badge as detective Cassie Stuart on the wildly popular mystery series Unforgotten at the end of the show's fourth season. And while it will likely take some time for viewers to adjust to an Unforgotten without Cassie, fans won't have to wait very long to see Walker solving crimes on their screens again.
The actress will be back on Masterpiece this Fall in a new crime drama called Annika, which follows a team charged with investigating the many murders and mysterious deaths that take place in the rivers and lochs around Glasgow, Scotland.
Based on the BBC Radio 4 drama Annika Strandhed (in which Walker also starred), the series follows the eponymous heroine in her job as the head of Glasgow's newly-formed Marine Homicide Unit as she juggles solving baffling cases and managing a rebellious teenage daughter
Though the show has been available as an exclusive early binge opportunity for PBS Passport members since April, it will officially join the Masterpiece line-up in October as part of its unique block of female-led mysteries this Fall that also includes fan-favorite Miss Scarlet & the Duke (starring Kate Phelps) and new mystery series Magpie Murders (starring Lesley Manville).
Annika originally aired in the U.K. in August of 2021 on the pay cable mystery channel/streaming channel Alibi, the same one that brought fans Miss Scarlet, Traces, and Ragdoll. The series was a massive hit and broke records for the network, bringing in the highest debut ratings in seven years.
Walker is joined by Jamie Sives (Guilt) as DS Michael McAndrews, Annika's old colleague; Katie Leung (Roadkill) as DC Blair Ferguson, the forensic brains behind the unit; and Ukweli Roach (Grantchester) as DS Tyrone Clarke, the new cop at the station. Other notable cast members include former Doctor Who star Paul McGann as Jake Strathearn and Silvie Furneaux (Vigil) as Morgan, Annika's teenage daughter.
The series synopsis describes the show as follows.
Fishing bodies from the waters around Glasgow, Scotland, DI Annika Strandhed and her newly-formed Marine Homicide Unit face a steady stream of murders in this new series, starring Nicola Walker as the title character. Confiding her thoughts directly to viewers, Annika juggles baffling cases and a rebellious teenage daughter. The former are easier to solve than the latter.
"Annika is a terrifically complicated, funny, one-of-a-kind character brought brilliantly to life by Nicola Walker,"Masterpiece Executive Producer Susanne Simpson said. "Fans of Unforgotten and Last Tango in Halifax have a lot to look forward to."
Annika premieres Sunday, October 16 at 10 pm ET. PBS Passport members can stream the entire series now online or with the PBS Video App. 
---
By
for on June 18th, 2022
More to Love from Telly Visions