By
for on March 4th, 2022
Nicola Walker's 'Annika' Is Heading To PBS Passport in April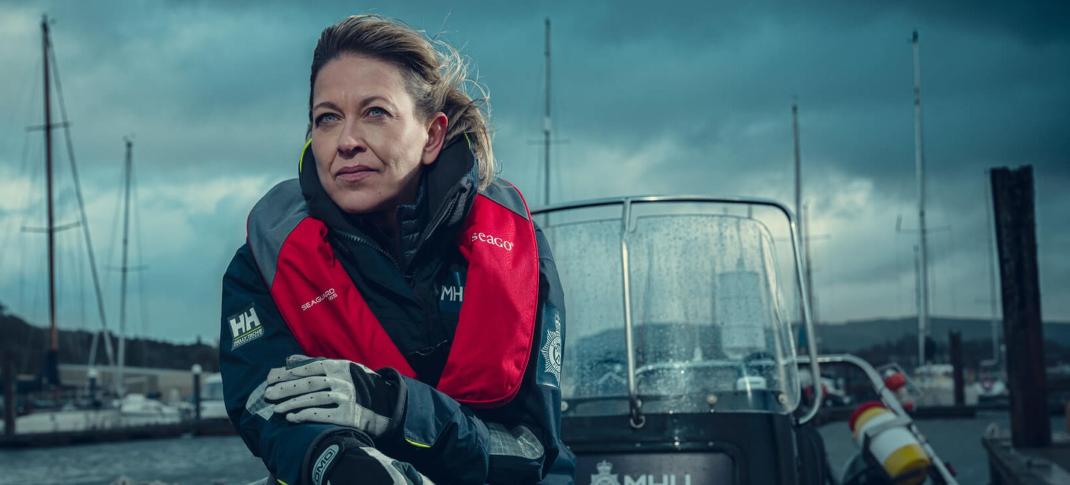 When Nicola Walker left Unforgotten at the end of Season 4, fans were stunned and heartbroken. The series, a sleeper hit from 2018, had become one of the most popular female-led mystery shows in recent memory. Fans of the series will almost certainly keep tuning in; however, it left a vacancy in the mystery landscape at a critical time. Like Miss Fisher's Murder Mysteries and Miss Scarlet and The Duke, female-led mystery series have been soaring in popularity lately, and new series like Magpie Murders and Harry Wild are stepping up to fill that slot. But Walker's DCI Cassie Stuart was a mainstay in this space and is a tough character for viewers to lose. 
Luckily, Walker isn't done with the mystery genre. Her new series is called Annika,  based on the BBC Radio 4 drama Annika Stranded, in which she starred as the eponymous main character. Produced by Black Camel Pictures, the series was made for the pay cable mystery channel/streaming channel Alibi, the same one that brought fans Miss Scarlet, Traces, and Ragdoll. Like the original radio drama, the new series is written by Nick Walker (no relation to the star), but with the story reset from Olso to Glasgow. (The character of Annika remains of Norwegian ancestry, though.)
The series initially premiered in the U.K. in August 2021, just as Walker's final episodes of Unforgotten were airing on PBS. The series was a massive hit for Alibi, bringing in the highest debut ratings in seven years for the channel and was billed as Walker's return to mystery television. (Her final episode of Unforgotten had aired over there in March.) Even though the series does not yet have a green light to continue, Masterpiece is betting on it as an American hit and bringing the show over here for 2022, starting as a streaming series on PBS Passport.
Check out the trailer.
Here's the synopsis:
Fishing bodies from the waters around Glasgow, Scotland, DI Annika Strandhed and her newly formed Marine Homicide Unit face a steady stream of murders in this new six-part series. Confiding her thoughts directly to viewers, Annika juggles baffling cases and a rebellious teenage daughter. The former are easier to solve than the latter. 
Walker is joined on the series by Jamie Sives (Guilt) as DS Michael McAndrews, Katie Leung (Harry Potter) as DC Blair Ferguson, Ukweli Roach (Grantchester) as DS Tyrone Clarke, Kate Dickie (Game of Thrones), DCI Diane Oban, Paul McGann (Doctor Who) as Jake Strathearn, and Silvie Furneaux (Vigil) as Morgan, Annika's teenage daughter.
Annika will debut on PBS Passport for members with all six episodes available on April 17, 2022. The show is expected to air weekly under the Masterpiece banner on Sundays sometime in the back half of 2022, though no premiere date has been confirmed as yet. As always, check your local listings. Annika Season 2 is not yet greenlit, but hopefully, Masterpiece will rectify that if it hits big over here.
---
By
for on March 4th, 2022
More to Love from Telly Visions