By
for on January 26th, 2018
Could Rufus Sewell Return to 'Victoria' in Season 3?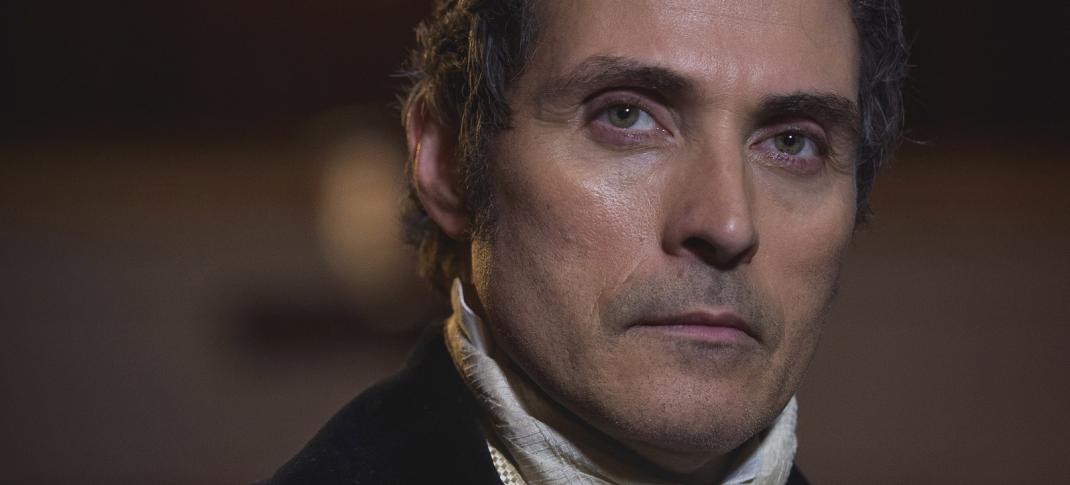 While it appears as though Rufus Sewell returned to Victoria in Season 2 solely to break all of our hearts at once, it turns out that Lord Melbourne's exit may not be as final as we all originally assumed.
During the episode "Warp and Weft," the show revealed that Lord M had an unidentified by definitely terminal illness. After a heartfelt scene with Victoria in which both he and the queen talked around his impending death, but nevertheless managed to convey what their relationship has meant to one another, Melbourne appeared to pass away while staring at the mechanical bird the queen brought him.
But…maybe we were all a little too quick to deem Lord M gone for good. 
During an exclusive interview with Digital Spy last Fall, Victoria creator Daisy Goodwin seemed to think that there's still a possibility we might see Victoria's beloved Prime Minister again. (She also officially confirmed that though that last glimpse of Lord M was heartbreaking, we apparently didn't actually see his death.)
"I loved Victoria and Lord M together so I wanted to bring him back [in series two] – Rufus is such a magical actor," Goodwin told the entertainment site. "And you know, he [Melbourne] didn't actually die in the third episode so never say never!"
That sounds like there's at least a chance that we could see another appearance from Lord M in Season 3, which was greenlit back in December. Right?
Important reminder that this is all just so much conjecture at this point and we - read: me, in a big way – should temper our expectations accordingly. But technically speaking, Melbourne really shouldn't be dead yet. The famous "Bal Costume" depicted in Season 2 did happen, in 1842. The real William Lamb didn't pass away until 1848, though he did suffer a stroke a little over a year after leaving office. (Which explains many of his symptoms depicted onscreen.) So, yeah, Melbourne should still be around for Season 3, in theory.
However, there's an also an argument to be made that Lord M's Season 2 exit from the show is pretty perfect as is. After all, he's not dead and he and Victoria got to share one final emotional, meaningful scene together.  As it stands, we can simply go on imagining him living forever at Brockett Hall, tending the orchids and rooks and writing Victoria letters on the regular. (Or at least for the next few years.)  I'm not sure whether brining Lord M back again would add anything new to the story, except possibly force us all to watch him die for real this time, or to sob through Victoria attending his funeral.
I don't know about y'all, but I'm not sure my heart could take that. But also, who am I kidding? I'd be glued to any Lord M scenes this show wants to give me, even if he ends up visiting Buckingham Palace on Christmas Eve night rattling chains like a Dickens ghost.
Goodwin also gave Digital Spy an update on where she is in the process of putting Season 3 together.
"I'm taking the story quite slowly because it is so interesting and I don't want them to have to age massively," she explained. "Five seasons would be great – I'd love to get to when Victoria meets John Brown. Although just the words 'Albert's death' makes me sad."
What do you think about the idea of Lord M returning one more time on Victoria? Good idea? Necessary story? Or something that's best left where it is? Let's discuss in the comments.
---
By
for on January 26th, 2018
More to Love from Telly Visions