By
for on June 8th, 2023
James McAvoy to Star in Indie Action Film 'Control'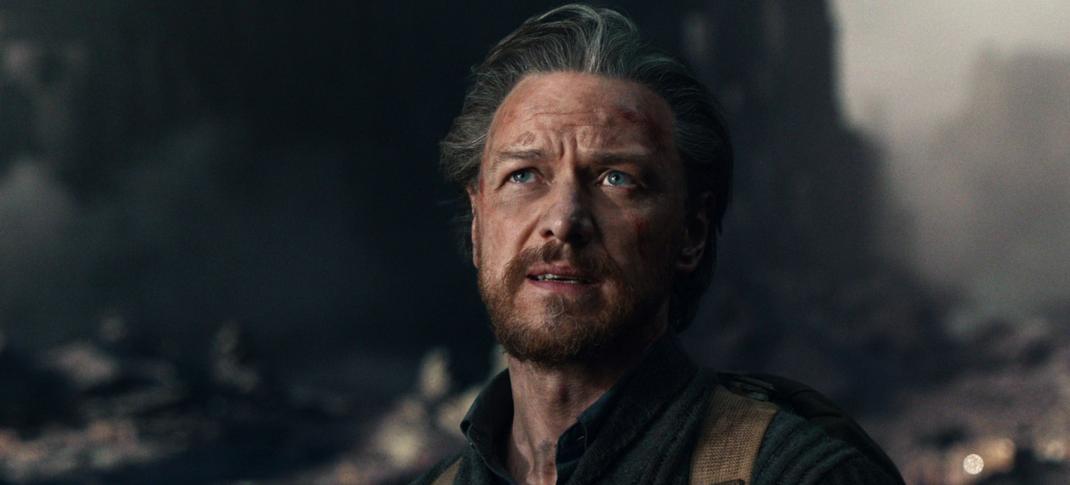 StudioCanal is a major British Indie film and TV producer who brings Anglophiles their favorite shows and movies. The Cannes Market and Film Festival is one of the significant places where its projects land deals to get their projects released. For 2023, the production studio landed several deals, including its new action film, Control, with fan-favorite James McAvoy (His Dark Materials) attached as lead. 
The film was initially announced in April 2023, a couple of weeks before Cannes, as part of a slew of hopefuls looking to secure interest. The problem with these projects is that if they don't generate enough enthusiasm, they are dropped as fast as announced or go dormant while the pitch is retooled. The list for 2023 of projects that may or may not happen currently includes Daisy Ridley in Cleaners, Idris Elba in Infernus, Benedict Cumberbatch in The Thing With Feathers, Gillian Anderson and Jason Isaacs in The Salt Path, which moved from the West End to film and The Thorn In The Crown, a film about Charles I and II, which never even attached actors.
However, Control landed multiple deals across Europe, meaning its filming schedule is not as illusionary as some others. It joins We Live In Time as one of the major winners of the deal sweepstakes. Both films are from StudioCanal, though We Live in Time was already filming before the project was brought to Cannes, suggesting there was a lot of confidence in its ability to woo companies to get it released in the US, if not Europe, due to the pairing of Andrew Garfield and Florence Pugh as the romantic leads.
Here is the synopsis for the film.
Control is adapted from the award-winning podcast Shipworm from Zack Akers and Skip Bronkie into a tense ticking-clock thriller revolving around a doctor who awakens one morning with an untraceable device planted in his head. He must follow a mysterious voice's instructions, or devastating consequences will unfold.
McAvoy is the only actor attached at this point, but with filming set for mid-summer in Berlin, the cast is expected to fill out quickly. The film will be helmed by director Robert Schwentke, best known for blockbusters like The Divergent Series. Zack Akers, one half of the team who created the podcast that inspired the film, wrote the script with Andrew Baldwin (The Outsider) assisting. Akers and co-host/co-creator Skip Bronkie are executive producers, along with Andrew Rona and Alex Heineman for The Picture Company.
Control is expected to debut in theaters in 2024.
---
By
for on June 8th, 2023
More to Love from Telly Visions