By
for on April 2nd, 2020
The Cast of 'Doc Martin' Says Thanks to the Medical Community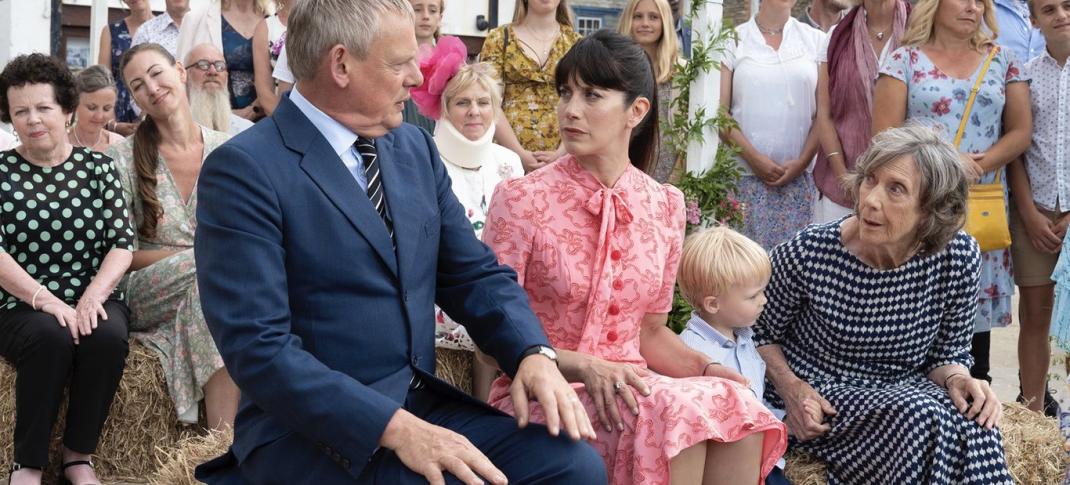 Given everything that's going on in the world, lots of things are more than a little bit scary right now. We're all social distancing, staying at home and doing our best to help and look out for one another. Just what the Doctor ordered - whether you're talking about Doctor Who or Doc Martin. 
Following in the footsteps of the BBC's time traveling alien and her hopeful transmission from last week, the residents of Portwenn have reteamed - from a safe distance - during the series' hiatus to send us a message of thanks to the medical community, and to remind us all to take some important and helpful precautions during this difficult time. 
Participating cast members include star Martin Clunes - doing a version of Martin Ellingham who's somehow sporting a much more shaggy hairdo - along with Caroline Catz (Louisa), Ian McNeice (Bert Large), Joe Absolom (Al Large)  John Marquez (PC Joe Penhale), Selina Cadell (Mrs. Tishell), Jessica Ransom (Morwenna) and more. The gist of the "story" such as it is, is that PC Penhale is busy calling around town looking for Martin, and winds up having brief conversations with most of the town' residents on various topics. (The topic of the general toilt paper shortage does come up.)
The clip is rather charmingly filmed, edited together to look as though a phone tag style search for Martin is taking place throughout Portwenn, even though it's deeply obvious that most of the actors filmed their segments alone and from their real life homes rather than in Cornwall. It also allows Penhale's call to serve two purposes, both within the world of the series - which is apparently also suffering from the COVID-19 pandemic - and without, in which the real-life doctors and nurses of the NHS and medical systems around the world are working tirelessly to protect us. 
For what it's worth, I agree with PC Penhale, too.
What did you think of this tiny visit to Portwenn? Did it make you feel all warm and fuzzy too? Let's discuss. 
---
By
for on April 2nd, 2020
More to Love from Telly Visions