By
for on July 26th, 2021
'Call The Midwife' Season 10 U.S. Premiere Officially Confirmed (Updated)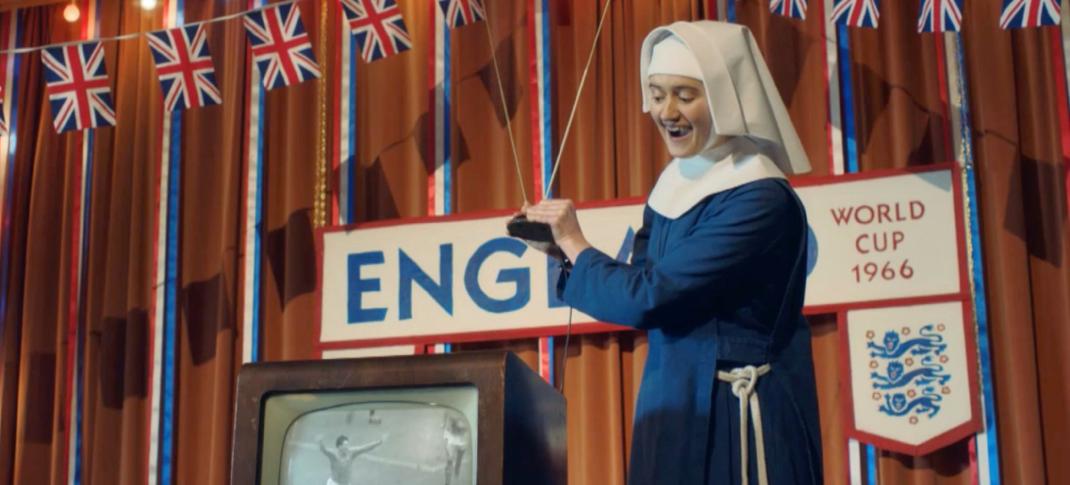 After months of waiting, Call The Midwife's producers have announced the show officially has a release date stateside on PBS. Even better, it's a little earlier than initially anticipated. 
Though Call The Midwife's decade anniversary season on the air was delayed due to pandemic lockdown in 2020, the series has managed to keep a presence on the PBS schedule. For instance, the yearly Christmas Special, one of the few instances where a show comes over day-and-date to the U.S. for PBS, arrived on time for the holidays this past year. And fans have been aware that the series aired over on the BBC this past spring. But when it came to when PBS viewers would get a start date, all viewers knew was "Fall" and the vague suggestion of an October, with no actual day set in stone.
But with both Grantchester and Baptiste having set arrival dates in October, it seemed like that might be a crowded month of premieres. And initially it seemed like Call The Midwife's return had been pushed up, with a tweet from the official account announcing a September return. That would have fit with its usual schedule in the spring, where Call the Midwife usually arrives a week ahead of the Masterpiece premiere block, paving the way in the 8 p.m. hour for viewers to settle in for a nice evening of British programming.
But a new press release puts the show's arrival as Oct. 3, 2021, the same day as Grantchester, making a full evening of all new shows.
Call the Midwife Season 10 takes place in 1966. Much of the overarching plot will revolve around Sister Julienne's attempts to secure the financial future of Nonnatus House, putting her in direct conflict with Dr. Turner and his principled stand on private healthcare as inherently evil. The production has also promised at least one episode that will revolve around the 1966 World Cup championship. Meanwhile, on the medical side of things, the RadioTimes has reported this season will include PKU, gestational diabetes, pilonidal cysts, acute myeloid leukemia, and the long-term health effects of exposure to nuclear radiation.
Season 10 will see the return of nearly the entire cast, including Helen George as Trixie Franklin, Leonie Elliott as Lucille Anderson, Linda Bassett as Nurse Phyllis, Judy Parfitt as Sister Monica Joan, Jenny Agutter as Sister Julienne, Ella Bruccoleri as Sister Frances, Fenella Woolgar as Sister Hilda, Stephen McGann as Dr. Turner, Laura Main as Shelagh Turner, Annabelle Apsion as Violet Buckle, Cliff Parisi as Fred Buckle, and Zephryn Taite as Cyril Robinson. Jennifer Kirby will not return as Valerie Dyer; she left the show at the end of Season 9. Miriam Margolyes was also forced to sit this season out due to COVID travel restrictions from her home in Australia. She will be back in Season 11.
Call the Midwife Season 10 will premiere on most PBS stations on Sunday, Oct. 3, 2021, at 8 p.m. ET. As always, check your local listings. Call The Midwife Season 9 will be available on PBS Passport for catchup starting Aug. 4, 2021. Members will be able to access Season 10 episodes starting at Sept. 5, 2021 for exclusive early access.
---
By
for on July 26th, 2021