By
for on April 27th, 2021
'Call The Midwife' Season 10 To Arrive On PBS In October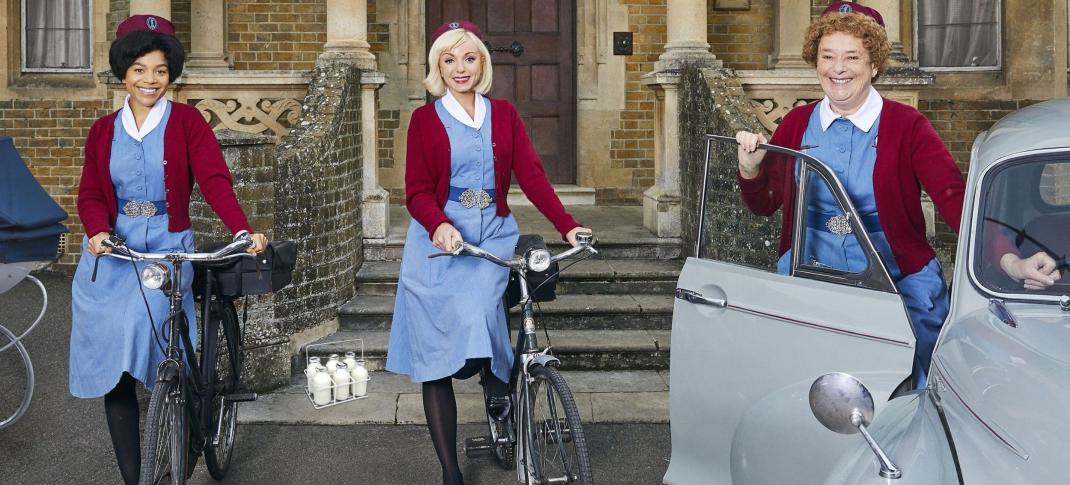 After months of delay, Call The Midwife is finally back on BBC where it belongs. After managing to get its Christmas special up on time, the regular season, which usually follows directly in January, was delayed by a few months as filming wound down. But once it was ready for action, Season 10 premiered in mid-April over in the U.K., with a slightly foreshortened season (seven episodes instead of eight). That puts the finale to come at the end of May 2021. In non-pandemic times, fans would only have to wait a month (or so) before the show then transferred stateside, but this year will be a little different.
Much of the television landscape is still all at sixes and sevens with delayed seasons, and PBS is no exception. What fans should know, though, is summer's schedule is already pretty much set. Tom Hollander and Saskia Reeves will star in Us in June; Unforgotten returns in July and August accompanied by Ben Miller's Professor T in July and August. The dark comedy Guilt, starring Mark Bonnar and Jamie Sives, will round things out into September. With October the first free space open, it should surprise no one that this is where Call The Midwife will land.
It may be six more months, but there is a light at the end of the birthing tunnel. And until then, there's a trailer. Everybody say, "Babies!"
Call The Midwife's premiere wasn't just a happy occasion due to the return to Nonnatus House. The BBC also announced along with its arrival that two more seasons have been commissioned. Season 11 was already a go from the last round of renewals, which takes the series up through Season 13. All three are expected to run eight episodes and a Christmas special, bringing the show's overall installment count to a planned 113 episodes. It will also take the show up to the 1970s. Season 10 is currently set in 1966, and with three more planned seasons, Call The Midwife will run right through 1969.
As for the goings-on at the birthing center, the new season begins with controversial plans to have Nonnatus House partner with a private medical center, Lady Emily Clinic. The season-long drama over this partnership will include the first disagreement in 20 years between Sister Julienne and Dr. Turner, with Shelagh caught in the middle, seeing both Julienne's argument about revenue while understanding her husband's principled stand on private healthcare as inherently evil. It will divide everyone else too. Trixie, for instance, loves the idea, while some of the nuns don't agree with Julienne. 
Viewers are also anticipating storylines that include the 1966 World Cup win by England, the Snap Elections that brought Labour and Harold Wilson to power, and the infamous Aberfan tragedy that killed 116 children and 28 adults in Wales. Meanwhile, the show will almost certainly seed in storylines to anticipate many significant social changes in 1967, which will arrive next year in Season 11.
Call The Midwife Season 10 is currently airing on BBC One in the U.K. and is expected to debut on PBS this October. 
---
By
for on April 27th, 2021
More to Love from Telly Visions