By
for on October 27th, 2017
'Broadchurch' Star Olivia Colman to Take Over as Queen Elizabeth in 'The Crown'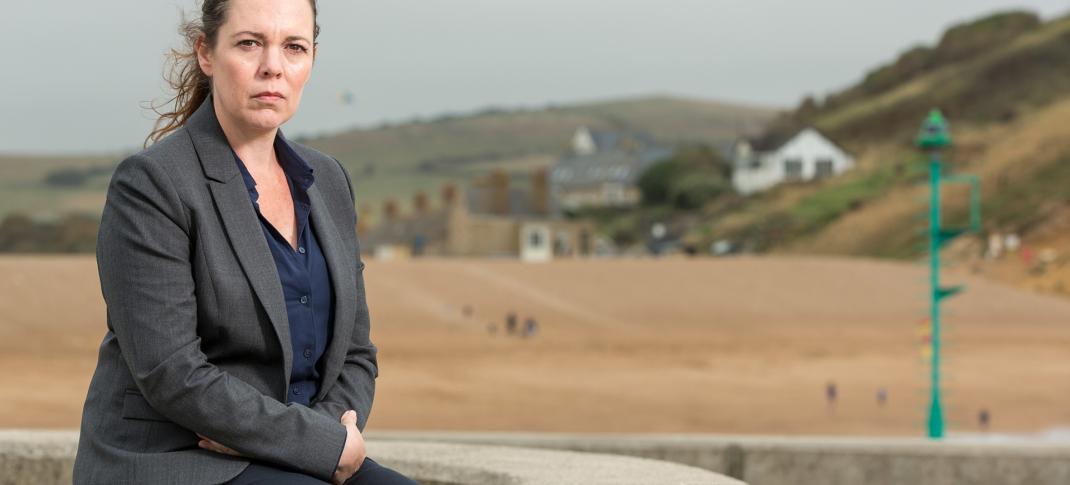 Popular Netflix period drama The Crown is getting a new monarch. The series, which currently stars Claire Foy and Matt Smith as Queen Elizabeth II and Prince Philip, will drop its highly anticipated second season this December. But when the show returns for its third go around – ostensibly sometime in 2018 or 2019 – it will jump forward in time, and the royal family will look quite a bit different. 
According to Variety, award-winning British actress Olivia Colman will take over the role of Queen Elizabeth for Seasons 3 and 4. Probably best known for lead role on mystery series Broadchurch, she recently won a Golden Globe for her performance on AMC's The Night Manager. Colman has done roles ranging from drama (Accused, Tyrannosaur) to comedy (Twenty Twelve, Peep Show, Fleabag) and is just generally all around fantastic.
Foy and Smith's limited run in the series has always been a given. The Crown is ostensibly meant to run for six seasons, with each installment roughly corresponding to a decade of Queen Elizabeth's rule. To make that happen, the series has to jump forward in time at several points, and the actors who play the major roles must age accordingly. (As much as we all love Foy, do we really want to see her struggling under pounds of aging make up in Season 4? Probably not.)
Season 2 of The Crown hits Netflix on December 8, and is expected to cover from roughly 1956 to 1963. Opening with with the Suez Crisis that saw the UK invade Egypt, it will continue through the scandal that ultimately led to the resignation of Prime Minister Harold Macmillan.
Watch the trailer for Season 2 below: 
Colman will take over as Elizabeth when the series movies into the mid-1960s, when the queen was in her late 30s. No decision has yet been announced on who will take over the role of the Duke of Edinburgh, or if and when other members of the royal family might also be replaced on screen. (But we have to assume that's a given as well.)
What do think of the idea of Colman as Queen Elizabeth? And are you excited for The Crown to continue (even if it means we have to say goodbye to Foy at the end of it?) Let's discuss.
---
By
for on October 27th, 2017
More to Love from Telly Visions