By
for on November 30th, 2012
Britwatch: Benedict Cumberbatch, Also Taking Over Your Radio Apparently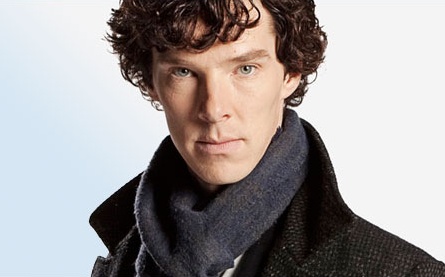 Not content with
merely dominating the feature film market in 2013
,
Sherlock
star
Benedict Cumberbatch
basically wants to ensure that you are incapable of avoiding him on any entertainment platform for the next year. (This is totally okay with most of us, I assume? Thought so.)
Anyway, not content to merely star in Sherlock and make several blockbusters (Star Trek: Into the Darkness, The Hobbit) and likely award-winners (August: Osage County, Twelve Years a Slave, that WikiLeaks movie that doesn't have a name yet) all set for release next year, Cumberbatch is also busily lending his distinctive voice to multiple radio/audio projects this winter.
The best part? Unlike television shows, American audiences can generally listen in to BBC radio programs with no problems, either on the BBC sites themselves or with an online app such as Tunein Radio.
What can we look forward to?
Cabin Pressure.  Hopefully this isn't the first you're hearing about the fantastic comedy series that is Cabin Pressure. This is an ongoing sitcom on BBC Radio 4 written by the wonderful John Finnemore, focused on the exploits of a struggling one-plane charter airline staffed by two (occasionally inept) pilots. Cumberbatch stars alongside The Thick of It's Roger Allam, Doc Martin's Stephanie Cole and Finnemore himself (who plays an air steward). Cumberbatch plays Captain Martin Crieff, one of the airline's well-meaning and occasionally bumbling pilots and you might be surprised to find this out (given how infrequently he has roles in this genre), but he has wonderful comedic timing.
There are three existing series of Cabin Pressure already (and you'd do well to go listen to them because they're amazingly funny), but the comedy will be back this winter with six weeks of all new episodes starting January 9. If you've never heard of this program before, you can listen to the first episode of Series 1 right here. (Warning: You will probably be hooked immediately. All three series are available on iTunes, even in the US, just so you know.)
Copenhagen. Cumberbatch is also starring in a new drama for BBC Radio 3 – an adaptation of Michael Frayn's Copenhagen in which he stars alongside Simon Russell Beale and Greta Scacchi. (Lovely outtake photo from their recording session is this way, thanks to the Radio Times.)
The play is based around an a meeting between physicists Niels Bohr and Warner Heisenberg that took place in Copenhagen in 1941. The spirits of Bohr, Heisenberg and Bohr's wife Margaret meet after their deaths to attempt to answer a key question – why did he [Heisenberg] come to Copenhagen?" The trio then present and debate various theories to try to answer that question. Cumberbatch is Heisenberg, while Beale and Scacchi are the Bohrs. Copenhagen will air on BBC Radio 3 in January. Non-UK folk can listen to the station here.
Neverwhere. A dramatization of Neil Gaiman's (frankly, incredible) fantasy novel for BBC Radio Four and BBC Radio Four Extra  is coming in the Spring of and yours truly is over the moon about this. (It's a very favorite book of mine). Cumberbatch is part of an all-star voice cast that's set to perform Gaiman's story, including Christopher Lee, James McAvoy, Natalie Dormer, Sophie Okendo, Bernard Cribbins, Romola Garai, David Harewood, Anthony Stewart Head and more. (Could this voice cast be more impressive? Doubtful.)
Of course, there's been no actual official announcement from the BBC about this particular production, but there are plenty of tweets from the actors involved (including action shots from the read through), as well as confirmation (and another great cast shot) from the author himself, so obviously, this is happening and it is going to be amazing. More details as they happen, but at the moment it appears Neverwhere will broadcast on Radio Four and Radio Four Extra in March 2013.
BONUS: The Snowman Sequel. This is an audiobook rather than a radio play, but it nevertheless seems to belong in this post. Cumberbatch will also be narrating the audiobook version of The Snowman and the Snowdog, written by Hilary Audas as a sequel to Raymnod Brigg's beloved Christmas classic The Snowman.
The televised version of this new special will air on Channel 4 in the UK on Christmas Eve and will be voiceless, like the original Snowman (which you can actually watch here if you've never seen it). The publisher wanted a voiceover for the e-device version and that's where Cumberbatch comes in. The audiobook will be available for all Kindle, Nook and Apple devices starting December 29. Happy belated Christmas present to all of us!
So, yeah, Sherlock Series 3 filming is delayed and we're all still in mourning about that – but at least we have plenty of other Cumberbatch projects to look forward to in the meantime.
---
By
for on November 30th, 2012
More to Love from Telly Visions