By
for on December 1st, 2022
Everything To Stream Everywhere for December 2022 All At Once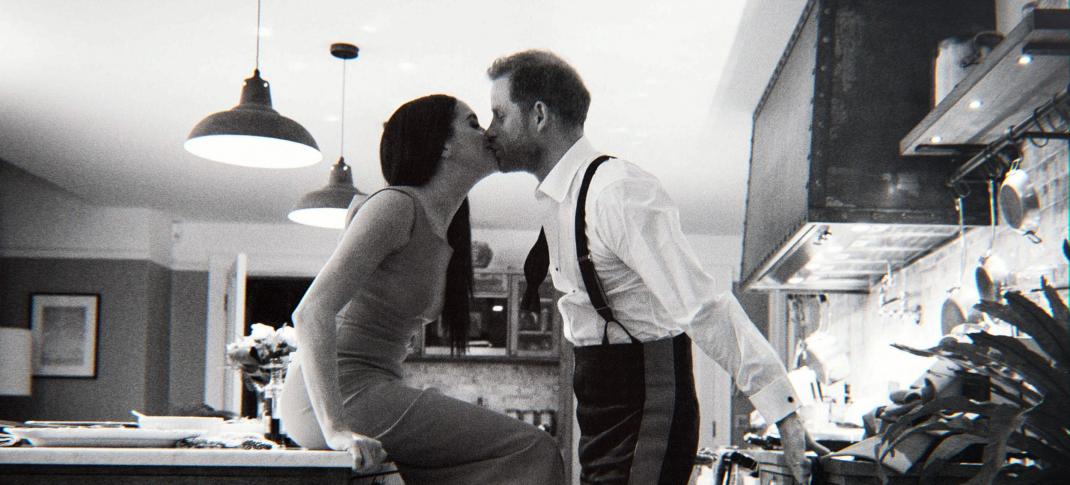 It's the end of 2022, and the holidays are in full swing in most places, from Christmas carols in shops to emails blanketing your inbox with gift-giving ideas. Streaming services are also getting in on the act, with Christmas movies and specials all heading this way for the final month of the year. PBS Passport has its usual Call The Midwife special and Mary Berry besides, but several others will be carrying the Christmas editions of British favorites as well, so check out the list.
Regular readers will note this list is shorter than the past few months when it seemed like British content was everywhere, with several services not listed because they have nothing new for anglophiles to watch (Starz, Paramount+, Disney+, Hulu), while others only have sports. (Peacock. We're talking about Peacock. If you like football/soccer and the World Cup, go watch Peacock.) That's not unusual for the end of the year when nationalism tends to color the spirit of the season. It also makes finding the new British content for this month much more manageable since most of the British offerings are clustered around the usual suspect.
So what's coming to streaming this December in U.K. programming? Here's a complete rundown.
Midsomer Murders Season 23
Midsomer Murders returns for its 23rd season and 25th year on the air, and Acorn TV is ready to celebrate. The first four installments of the six-episode season will premiere on Monday, December 12, and run weekly, with one new episode streaming every Monday. But before that, they'll be kicking things off in style with the special Midsomer Murders: 25 Years of Mayhem streaming one week before the premiere on Monday, December 5.
The Madame Blanc Mysteries Christmas Special/Season 2 
Acorn TV and Channel 5 went into together on The Madame Blanc Mysteries in 2021, and it was enough of a success that it not only got a Season 2 but a Christmas special that will follow the Call The Midwife format and kick off the new season airs just ahead of the regular January launch. That special(/Season 2 premiere) arrives on Acorn on Monday, December 26, perfect for Boxing Day. Further episodes will stream weekly in January.
Farewell Doc Martin 
While Midsommer Murders is celebrating a quarter century, Doc Martin is hanging up his hat after ten seasons. The series finale, which doubles as a Christmas special, will stream on Thursday, December 29, but before that, Acorn will stream a separate goodbye special. Farewell Doc Martin will look back over the show's run and celebrate his retirement, also arriving on Boxing Day, Monday, December 26.
Three Pines
The award-winning actor Alfred Molina comes to streaming television in Amazon's Three Pines, based on the Chief Inspector Gamache novel series by Louise Penny, with Molina as the titular Quebecois detective. This eight-hour first season will premiere with two episodes on Friday, December 2, with two episodes a week to follow through the end of the month.
Riches
Amazon's other U.K. TV series for the month also arrives on Friday, December 2. Riches has been described as the "British answer to Succession," with Hugh Quarshie starring as the self-made cosmetics millionaire Stephen Richards, the toast of London's Black elite. But when Richards has a stroke, the fight for his empire is on between his eldest daughter (Deborah Ayorinde) vs. his second wife (Sarah Niles). All episodes arrive as a binge.
Your Christmas or Mine?
Funny enough, Amazon's only British movie is also arriving on Friday, December 2. A holiday rom-com, Your Christmas or Mine? stars Asa Butterfield and Cora Kirk as a couple who, independently of each other, decide to pay the other a surprise visit over the holidays, only to wind up stuck with the other's family when they get snowed in before either can correct their Gift of the Magi mistake.
Top Gear: Driving Home for Christmas
Once again, the AMC+ roundup includes multiple series from multiple channels, all of which stream simultaneously on the parent company's flagship AMC+. From BBC America, that'll be the Top Gear Christmas special, Top Gear: Driving Home for Christmas. The one-hour special airs on BBC America in primetime on Thursday, December 15, and begins streaming on AMC+ the same day. 
Litvinenko
Sundance Now, meanwhile, has landed the David Tennant-staring biopic Litvinenko, based on the life of the late Russian ex-pat Alexander Litvinenko who had gone to work for the British secret service MI6, and was killed via radioactive polonium-210, believed to have been administered in a cup of tea. The four-episode miniseries series arrives in a binge drop on Friday, December 16, on both Sundance Now and AMC+.
Burial
Shudder, AMC Network's horror-focused streaming service will also have a British title this month, Burial. The period piece thriller stars Tom Felton and Harriet Walter about the small group of Russian soldiers who were handed the task of taking Hitler's discovered remains back to Stalin in Moscow. The film already had a limited release in theaters; it arrives on streaming on Thursday, December 29, on both AMC+ and Shudder.
Carols From King's 2022 & The King's Christmas Address
BritBox is slowly shifting its focus to original content, but for December, the streaming service will fall back on its initial brief, which was to create a legal way for British ex-pats to watch the BBC and ITV on streaming without resorting to illegal VPN tactics. To that end, it will simulcast the yearly Carols From King's on December 24 for Christmas Eve and then carry Charles III's first ever King's Christmas Address on Christmas Day, December 25.
Christmas Specials 2022
BritBox is also doing a "BritBoxing Day" thing, including a bunch of "North American premieres" of older stuff and a group of brand-new Christmas specials imported for 2022. The list includes:
The Cleaner Christmas Special 2022
Death in Paradise Christmas 2022
Gardeners' World Winter Specials 2022
QI Christmas Special 2022
Mrs. Brown's Boys Christmas Special 2022
His Dark Materials
The third and final season of His Dark Materials, a series HBO once had such high hopes for, is being burnt off this December in what the BBC excuses as a "Special holiday treat." Perhaps knowing the growing reputation of new CEO David Zalzav, who is canceling things left, right, and center on HBO Max, the streamer is just taking this one in the teeth with two episodes streaming every Monday from December 5 to December 26.
The Banshees of Inisherin
Luckily, HBO is still doing its thing of getting great movies and letting its streaming namesake have them too. That includes the terrific period piece The Banshees of Inisherin, starring Brendan Gleeson and Colin Farell as two former Irish BFFs whose relationship is a metaphor for the Irish troubles of the 1920s. The film debuts on streaming starting Tuesday, December 13.
I Hate Suzie Season 2 
Surprise! HBO Max's complete inability to market great British content they have struck again. Most people have no idea I Hate Suzie, starring Billie Piper, existed at all, let alone that a second season was happening. Thankfully, it's not one that Zalzav has slashed (at least not yet), so hurry and stream it before he notices. Season 2 arrives with all episodes on Thursday, December 22
Lady Chatterley's Lover 
From one scandalous premiere to another, Netflix also has Lady Chatterley's Lover, the latest adaptation of D. H. Lawrence's final novel. The sex-filled romance novel was banned regularly until 1960 when publisher Penguin Books was sued in a watershed obscenity trial, where Chatterley's sex scenes carried the day. The new film debuts on Friday, December 2, after a short theatrical run in November.
Harry & Meghan
The documentary everyone has been waiting for since the Duke and Duchess of Sussex signed a deal with Netflix to produce content for them. Until now, that content has been specials that focus on their pet causes and shows for children that no one in their right mind could find offensive. But with the teaser drop for Harry & Meghan, they have everyone's attention. Netflix has officially confirmed when the six-part docuseries will drop in two volumes, with Volume 1 on Thursday, December 8, and Volume 2 a week later on December 15.
Roald Dahl's Matilda The Musical
We already reviewed Matilda the Musical when it landed in theaters in the U.K. over the American Thanksgiving holiday. The delightful film adaptation of the 2011 West End production is the kick-off for Netflix's Dahliverse series of films and is also looking for Oscar gold with a theatrical release in the states starting Friday, December 9, before hitting streaming Christmas Day, December 25.
Treason
And finally, Netflix will celebrate Boxing Day with a little light Treason. The Charlie Cox vehicle stars him as an MI6 agent. It pairs him with fellow Marvel Cinematic Universe alum Olga Kurylenko as the Russian spy he finds himself in a relationship with and forces him to question his entire life. Oona Chaplin co-stars in this five-part miniseries. All episodes arrive Monday, December 26.
---
By
for on December 1st, 2022