By
for on May 30th, 2021
British Actresses You Should Know: Kelly Macdonald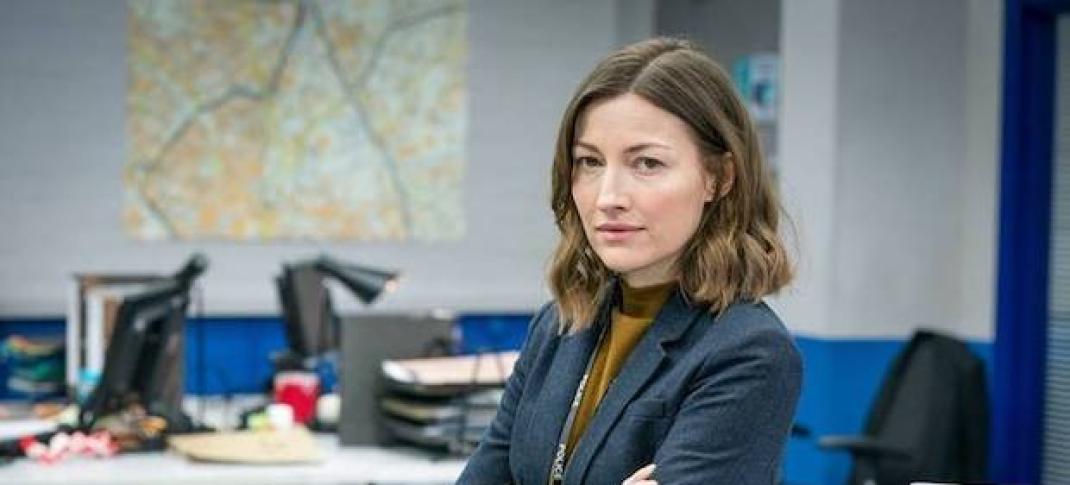 This month, the sixth season of the wildly popular British police procedural Line of Duty made its American debut on BritBox. Each series features a guest star who finds themselves in hot water with the show's anti-corruption unit helmed by Superintendent Ted Hastings (Adrian Dunbar). Joining the ranks of LOD alums Lennie James, Keely Hawes, Daniel Mays, Thandiwe Newton, and Stephen Graham is Kelly Macdonald which is more than enough of a reason to highlight this talented actress.
Unlike many of the folks we profile in this series, the Glasgow-born Macdonald had no formal drama training when she nabbed her first screen role in one of the most iconic British films of the 1990s. Let's take a look at some of the memorable performances on Kelly's impressive resume.
Trainspotting (1996)
Macdonald's earliest on-screen credit was in Danny Boyle's black comedy-drama Trainspotting, which follows the struggles and hijinks of a group of heroin addicts in a down-and-out district of Edinburgh. She was just a 19-year-old barmaid in Glasgow which she landed the part of Diane, Mark Renton's (Ewan McGregor) underage girlfriend, in an open casting call.
Fun fact: McDonald made a cameo appearance in the 2017 sequel, T2 Trainspotting, where she reprised her role as Diane who had become a solicitor in the intervening years between films.
Gosford Park (2001)
The first time I saw Ms. Macdonald on-screen was as lady's maid Mary MacEachran in this exceptional, star-studded murder mystery set during a shooting party at an English country house.
Mary accompanies her miserly employer, Lady Trentham (Maggie Smith) on the weekend and is catapulted into an unfamiliar world. The audience witnesses all the upstairs/downstairs protocols and mischief that goes on through Macdonald's inexperienced and endearing character.
Fun fact: Julian Fellowes won an Oscar for the Gosford Park screenplay, a precursor to the series he would bring him even more accolades, Downton Abbey.
State of Play (2003)
Another excellent ensemble piece that Macdonald was part of early in her career was this BBC political thriller mini-series (not the Russell Crowe film). She plays newspaper reporter Delia Smith who works alongside John Simm, James McAvoy, and Bill Nighy who are investigating the tragic and suspicious death of an MP's research assistant.
Fun fact: Two years later, she once co-starred opposite Nighy, this time as love interests in a TV movie. She won an Emmy for her supporting role as Gina, the eponymous, Girl in the Café.
No Country for Old Men (2007)
This Oscar-winning Best Picture was Macdonald's big American film debut. She played Carla Jean Moss, the wife of a man who absconds with ill-gotten gains, placing both of them at the mercy of a psychopathic assassin Anton Chigurh (Javier Bardem).
Fun fact: Kelly used a West Texan dialect for this role as a trailer park housewife and despite how much it differed from her native accent, it was the easiest she had done at that point in her career. "I want to say that I sweated long and hard, but it was really easy," she said. "My dialogue coach was on set, but to me, he said, 'You're totally fine and don't need my help.'" 
Boardwalk Empire (2010-14)
Macdonald cemented her reputation with American audiences thanks to her starring role in the award-winning HBO period gangster drama Boardwalk Empire. She played Margaret Schroeder Thompson, a beautiful and intelligent woman with a survivor's spirit, for five seasons. Her superpower is holding her own with powerful (and often dangerous) men in order to get what she needs for her family.
Fun fact: The pilot episode was directed by Oscar winner Martin Scorsese, who was also one of the executive producers of the series. He asked Macdonald for her input on a scene where Margaret was being threatened with domestic abuse and ended up incorporating her suggestions.
Brave (2012)
Macdonald added another feather to her cap in this Oscar-winning Disney animated feature, set in mythical Scotland. In it, she voices the impetuous and independent Princess Merida who, while defying her mother's expectations, inadvertently makes a reckless choice that threatens to destroy her family.
Fun fact: Kelly also appeared in the 2005 family film, Nanny McPhee. The film's star and screenwriter, Emma Thompson, voices Merida's mother, Queen Elinor, in Brave.
Puzzle (2018)
Though I've yet to see this movie myself, it looks like the sort of quiet, character-driven independent film I usually enjoy. Macdonald plays Agnes, a suburban wife, and mother whose days consist of caring for others. Bored with this existence, she answers an ad seeking a puzzle competition partner which turns into a journey of self-actualization.
Fun fact: Macdonald admits to having stolen puzzles from the set, taking them back to her apartment after a day's filming and them doing them to decompress. 
Line of Duty (2021)
In Season 6, which reportedly has become the UK's highest-rated TV drama in thirteen years, Macdonald's character, DCI Jo Davidson, is the focus of our tireless anti-corruption team. Jo receives info regarding the whereabouts of a suspect in the murder of an investigative journalist. En route to raid the premises, she spots an armed robbery in progress and stops the convoy. This brings suspicion upon her motives and puts her in hot water with AC-12.
Fun fact: Filming of season six had to be halted due to COVID restrictions back in March of 2020. When production resumed later in the year, adjustments such as more outdoor scenes and even larger interrogation tables were instituted, but the pandemic itself was never referenced. 
Do you have a favorite Kelly Macdonald performance? Will you watch her in Line of Duty? Let's discuss in the comments!
---
By
for on May 30th, 2021
More to Love from Telly Visions