By
for on September 1st, 2022
The First Look at 'All Creatures Great and Small' Season 3 Hints at Weddings and War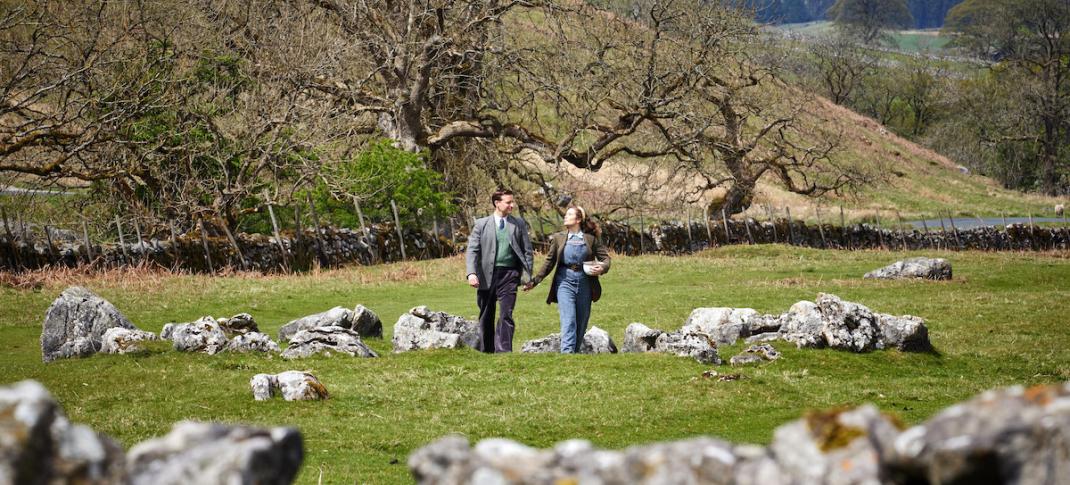 Change is in the air for All Creatures Great and Small Season 3. Granted, some things about the drama will always be the same, from its gorgeous Yorkshire scenery and heartfelt lessons about the importance of community to the array of charming animal patients that show up needing care at the Skeldale House veterinary clinic. But Season 3 is set in the spring of 1939 and the specter of World War II is looming in the distance, a cataclysmic event that will thrust the bucolic Dales (and all of Europe) out of their idyllic fantasy world. 
On a more personal level, James and Helen are getting ready to walk down the aisle, an event that will change not only their lives but the entire focus of All Creatures. After all, a big chunk of the series' first two seasons was spent on their will they/won't they romance and while the pair's decision to tie the knot is the natural next step in their relationship, it means that the show will necessarily have to recalibrate its focus a bit. Whether that means simply exploring the challenges that James and Helen face as they adjust to married life together or giving Siegfried or Tristan a real shot at romance, we'll have to wait and see. 
(Though, at least if the Season 3 trailer is anything to go by, Helen and James's wedding is certainly going to be worth the wait. These cake toppers!)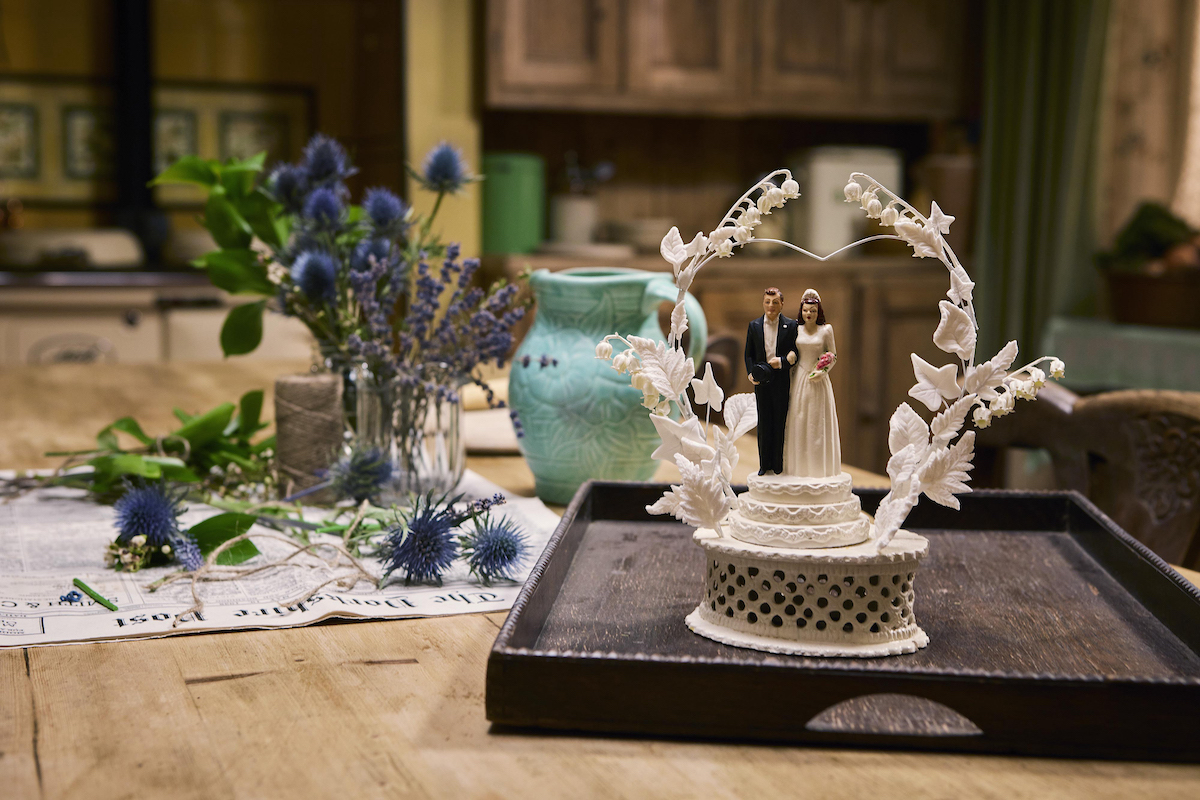 A new wife and a new stake in the Skeldale House veterinary practice mean big new responsibilities for James, alongside what appears to be some fairly significant guilt about not going off to train with the other young men of the county. But his determination to participate in the government's practice to test for tuberculosis means he'll be able to help the village in other ways, even if it puts him on the outs with some of the local farmers.
Helen, for her part, will not only have to adjust to living in Skeldale House, but figure out how to find a balance between the responsibilities of her new as a vet's wife and her connections to the world of the local farmers she's left behind.
Watch the trailer for yourselves below.
The official description for Season 3 reads as follows.
James Herriot and crew deal with sick animals, eccentric farmers, courtship, and strict government mandates in a new season of the series lauded for its "soothing tone" by the New York Times. Change is the order of the day as professional and emotional relationships mature in the rural Yorkshire veterinary practice immortalized by author James Herriot's charming stories. Themes for Season 3 include new partnerships, ghosts from the past, and doing one's duty—and of course doing right by the animals. 
Season 3 will see the return of Nicholas Ralph as James Herriot, Samuel West as Siegfried Farnon, Anna Madeley as Mrs. Audrey Hall, Callum Woodhouse as Tristan Farnon, and Rachel Shenton as Helen Alderson. Patricia Hodge will also be back as Mrs. Pumphrey, along with Derek the Dog as everyone's favorite good boy Tricki Woo.
Seasons 1 and 2 of All Creatures Great and Small are currently available to stream on PBS Passport. Season 3 will premiere on January 8, 2023.
---
By
for on September 1st, 2022
More to Love from Telly Visions