By
for on June 26th, 2012
Hugh Bonneville's Olympic Mockumentary Twenty Twelve Comes to BBC America This Week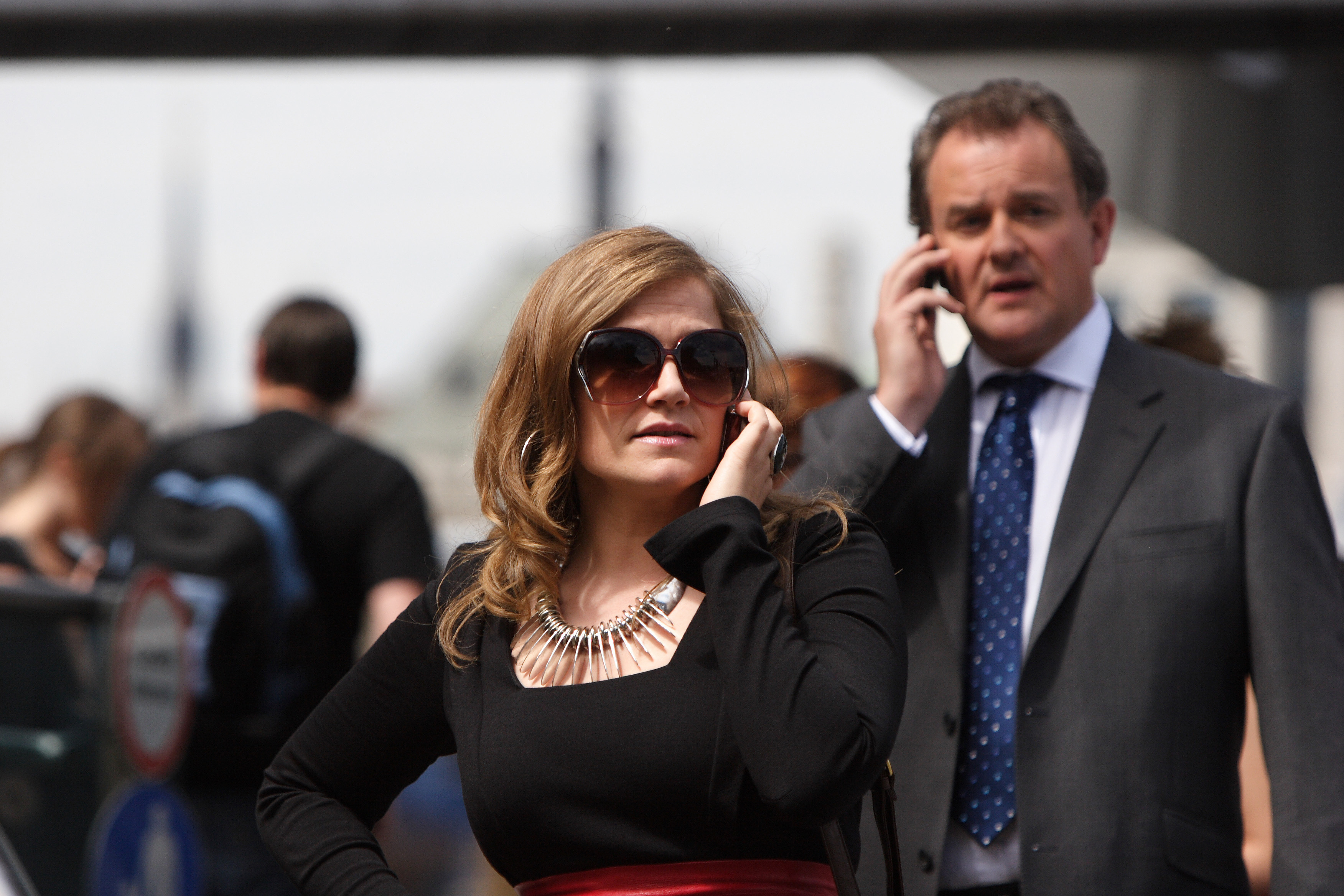 Downton Abbey star Hugh Bonneville returns to American televisions this week with Twenty Twelve, a very contemporary, exceptionally dry comedy about the organizing committee charged with putting on the 2012 Summer Olympic Games.
Bonneville stars as Ian Fletcher, the harried Head of Deliverance for the London Games. He is joined by a strong ensemble cast, including Peep Show's Olivia Coleman, Spaced's Jessica Hynes, I'm Alan Patridge's Amelia Bullmore, The Thick of It's Vincent Franklin and Green Wing's Karl Theobald. It's also narrated by David Tennant, a guy you may have seen once or twice on Doctor Who.
Twenty Twelve premieres this Thursday, June 28th at 9pm on BBC America with three back-to-back episodes – but here's where the scheduling gets tricky. The comedy will be moving to its regular timeslot of Saturdays at midnight, where it will join the network's Ministry of Laughs comedy block starting June 30. BBC America will air both series of the show (13 episodes in total) over the next few weeks.
Click through to take a look at two trailers that ought to give you a pretty good feel for the comedy and its style of humor, as well as an interview with Bonneville in which he tells American audiences what they can expect from the show.
If you liked the original UK version of The Office – you'll probably love Twenty Twelve, which features the same biting wit, general situational hilarity and occasional (hilarious) cruelty, in a slightly different setting. The comedy focuses on the hapless team of individuals charged with preparing London for the games, and takes great pleasure in skewering disorganized bureaucracies and the people who work within them. And needless to say, it's really, really funny.
Trailer 1:
Trailer 2: (Bonneville fans particularly will want to see this one!)
Hugh Bonneville Talks Twenty Twelve: What Can American Viewers Expect:
Thoughts?
---
By
for on June 26th, 2012
More to Love from Telly Visions