By
for on July 1st, 2023
British Actors You Should Know: Caroline Catz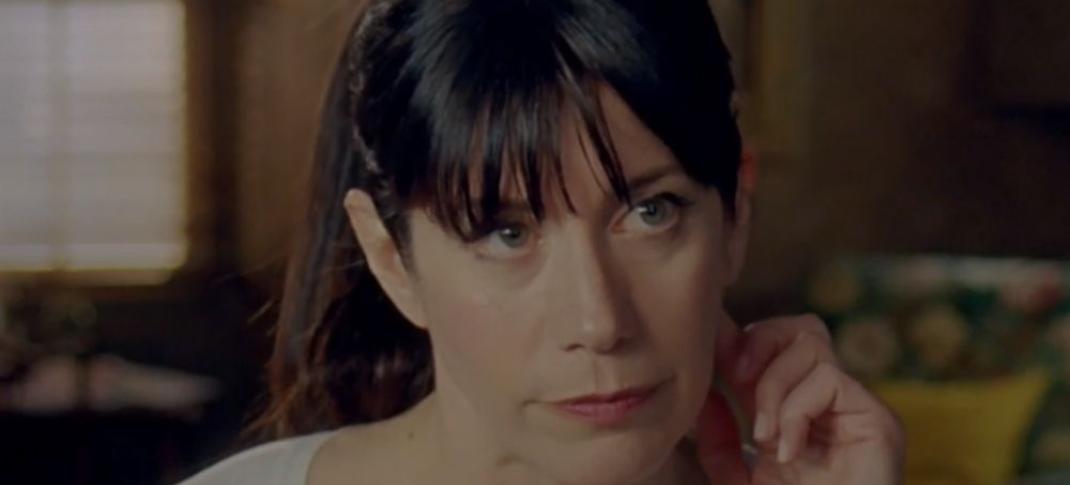 Caroline Catz throws herself into representations of strong-minded women with enthusiasm. Quite often, they're women in uniform — she was as well known in Britain for roles in police procedurals The Bill and The Vice as she was for being Doc Martin's wife. Her family loved theater, but music has always been a passion for her, and before committing to acting, she sang with two bands, Sapphire (folk) and Monoland (rock), as Caroline Caplan.
Louisa is a fantastic character because she's so direct and she doesn't care what people think about her. There's a great liberation in playing a character who is very forthright and speaks her mind. She's clumsy and blunt, while at the same time she's just trying to get to the bottom of things ... She's quite practical and it's not like she's being unkind — she's just trying to sort through what she says and all the irrelevancies and get right down to the nub of the matter. I find that very entertaining.  -Catz, discussing her Doc Martin character in a 2015 Daily Express interview
She went on to study at RADA (The Royal Academy of Dramatic Art). It was then that she changed her last name to Catz since another Equity actor was named Kaplan. She early on demonstrated her versatility as Jessica in a 1996 film version of The Merchant of Venice, in addition to stage and radio work and documentary narration.
Before we look at some of her work over the past few decades, here's her tribute to co-star Martin Clunes.
'(All Quiet on the) Preston Front'
This BBC comedy-drama, which opted to change to the more punchy name of Preston Front for US audiences, losing the pun of its original title, was created by Tim Firth (Calendar Girls). A light-hearted comedy-drama set in a fictional Lancashire town, it centers on the lives and loves of a group of friends who are volunteers in the Territorial Army (UK Army Reserve).
Catz played Private Dawn Lomax, a teacher in civilian life who has a romance with Private Wayne 'Eric' Disley (Paul Haigh). Another co-star was Stephen Tompkinson as Private Simon 'Spock' Matlock, a history teacher and intellectual. Catz and Tompkinson collaborated later on DCI Banks.
A series that was also enjoyed by PBS audiences and is now available on BritBox, Murder in Suburbia chronicles the adventures of two ditsy yet somehow efficient police officers, Kate Ashurst (Catz) and  Emma Scribbins (Lisa Faulkner).
Ash and Scribbs investigate some surprisingly violent and/or silly crimes in the respectable suburbs of Midford, with Ash as the brains and Scribbs working on instinct. They both have a major crush on their boss DCI Sullivan (Jeremy Sheffield, The Wedding Date), who, in true Brit romcom tradition, is totally unaware of his attractions.
With Peter Tompkinson as the title actor in DCI Banks, this series was a change of pace for Catz, representing a gritty and dangerous vibe (viewers complained Yorkshire wasn't pretty enough). Catz's character, DI Helen Morton, doesn't appear in the DCI Banks books by Peter Robinson, from which the series was created.
She was introduced in Season 2 as a temporary replacement for DS Annie Cabbot, who took maternity leave (actor Andrea Lowe was pregnant in real life), and Catz stayed on. In her interview with the Daily Express, she made this comment about the series:
Growing up, I remember hearing all about the Yorkshire Ripper attacks on the news and how scary it was. Then you imagine working in that environment every day, where the clock is ticking, and as the weeks go by you feel you're failing as more and more people are becoming victims. That's what's great about DCI Banks because it focuses on that ticking clock really well and the way the tensions build through the episodes. The consequences of not getting to the bottom of a case and the effect that has on the team and how they cope with the stress is really what the show is about.
Writer-directors Mark Bussell and Justin Sbresni created I Want My Wife Back as a followup to the highly-rated The Worst Week of my Life, and again starring Ben Miller. Murray (Miller) is astonished when his wife Bex (Catz) leaves him as he's planning her surprise 40th birthday party. He's a workaholic who hasn't noticed anything is wrong and sets out to find out what happened. 
Opinions were mixed about the BBC series, with some viewers finding it lacked the fizz and spark of Worst Week, although it had its fair share of silliness. On the other hand had its own charms as a kinder, gentler approach to marital troubles and solving them.  
I think we have to conclude that 2016 wasn't an outstanding year for Catz (excluding Doc Martin). The setup of ChickLit was that a bunch of four male friends decide to save their pub by writing an erotic romance. They hire an out-of-work actor (Dakota Blue Richards) when the books become wildly popular to impersonate the author at literary events.
Eventually, the books are made into a movie in which she stars, demanding the hapless males write more books indefinitely, a fate worse than death. There is so much wrong with this; I don't know where to start, but the main takeaway should be never to diss romance writers, a tough bunch you don't want to mess with. Catz's Doc Martin colleague Eileen Atkins also lent her talents, as did Christian McKay, John Hurt, and Niamh Cusack.
'Delia Derbyshire: The Myths & Legendary Tapes'
Catz returns to her first love, music, with Delia Derbyshire: The Myths & Legendary Tapes, a documentary-drama that pays homage to pioneering electronic musician Delia Derbyshire (1937–2001). Catz wrote, directed, and starred, creating dramatic reenactments and narration from Derbyshire's interviews.
Delia Derbyshire composed the Doctor Who theme music while she worked at the BBC Radiophonic Workshop in the 1960s but went on to become the foremost composer of many extraordinary electronic works, fascinated by sound and technology. The electronic musician Cosey Fanni Tutti remixed Derbyshire recordings for the film's score. Learn more about the film.
Catz's latest project is A Small Light, the dramatic series from National Geographic as Auguste van Pels, who, with her son and husband, shared the Secret Annex with Anna Frank's family. The series tells the story of Miep Gies (Bel Powley), who risked her life to hide Anne Frank (Billie Boulet) and the others during the German occupation of Holland. It was Miep who found Anne's diary lying on the floor of the Annex after their arrest.
Free on National Geographic, it's also streaming on ABC, Hulu, and Amazon Prime. The series also features Nicholas Burns (The Serpent Queen) and Eleanor Tomlinson (Poldark).
Lively, charming and poignant ... A Small Light finds a fresh way in to this tale of courage, resilience and tragedy and, in doing so, may well pass the story on to yet another generation. -The Guardian
This is probably Catz's first foray into serious historical drama, and I hope this is a direction she'll follow, taking on other new material and showing us more of her formidable acting skills.
Stream Now
Doc Martin
Surgeon Martin Ellingham (Martin Clunes) makes a life changing choice to retrain as a GP.
Image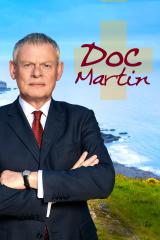 ---
By
for on July 1st, 2023
More to Love from Telly Visions