By
for on July 28th, 2022
'All Creatures Great and Small' Season 3 Gets a January 2023 Premiere Date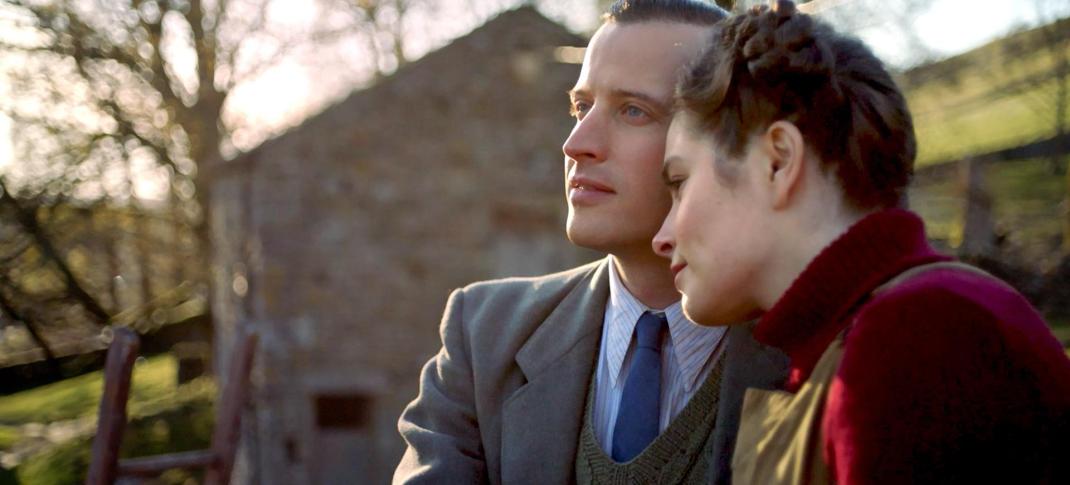 It's official: We'll all be going back to the Yorkshire Dales for a new season of All Creatures Great and Small just after New Year's.
Wedding bells chime and animal ailments abound in the highly anticipated third season of the cozy period drama, which will officially debut on Masterpiece on January 8, 2023. No one should be terribly surprised by this fairly predictable premiere news, though it's always nice to know an official date so far in advance. For planning purposes, you see. But the series has essentially owned that particular Sunday time slot since Season 1 premiered in early 2021, and it's the rare perfect match of series and broadcast calendar position that means it's very unlikely to shift anywhere else. (Cozy, low-stakes stories about love and animals are likely a balm to many souls during the winter months besides my own, is what I'm saying.)
As Season 3 of All Creatures Great and Small begins, change is in the air. It's the spring of 1939, James and Helen are preparing to walk down the aisle, and their lives will never be the same again. (Though I think it's safe to assume there's no way the pair makes it through their ceremony without some sort of animal emergency-related hitch. Just saying!) A new wife and a new stake in the Skeldale House veterinary practice are sure to be big responsibilities for James, and that's before his scheme to participate in the government's practice to test for tuberculosis puts him on the outs with some of the local farmers.
As the person with one fit in the world of the village and one in the world of Skeldale House, Helen will face new challenges of her own, as she attempts to embrace her new life without losing all of her connections to her old one. (And, as we've seen before Helen is a great communications bridge between James's more modern ideas of animal care and the local farmers whose lives depend on the condition of their livestock.)
Who's ready for more #AllCreaturesPBS? Mark your calendars, the series returns for an all-new season Sunday, January 8 at 9/8c on MASTERPIECE @PBS! pic.twitter.com/OvQdKEK9Uw

— MASTERPIECE | PBS (@masterpiecepbs) July 28, 2022
Elsewhere, Tristan, having finally passed his exams for real this time, is now a qualified vet. Will he rise to the occasion? And, more importantly, will his newly official status help him win his older brother's approval at long last? Mrs. Hall, as usual, is there to lend her particular brand of warm, unconditional support. But in Season 3, she may be ready to open up to affection beyond her work family…and cricket. And as war with Germany looms on the horizon, Skeldale House's irrepressible but unpredictable proprietor, Siegfried, contends with painful memories of his own experiences during the First World War, when he served in combat with the Army Veterinary Corps.
The official description for Season 3 reads as follows:
James Herriot and crew deal with sick animals, eccentric farmers, courtship, and strict government mandates in a new season of the series lauded for its "soothing tone" by the New York Times. Change is the order of the day as professional and emotional relationships mature in the rural Yorkshire veterinary practice immortalized by author James Herriot's charming stories. Themes for Season 3 include new partnerships, ghosts from the past, and doing one's duty—and of course doing right by the animals. 
Season 3 will see the return of Nicholas Ralph as James Herriot, Samuel West as Siegfried Farnon, Anna Madeley as Mrs. Audrey Hall, Callum Woodhouse as Tristan Farnon, and Rachel Shenton as Helen Alderson. Patricia Hodge will also be back as Mrs. Pumphrey, along with Derek the Dog as everyone's favorite good boy Tricki Woo.
Seasons 1 and 2 of All Creatures Great and Small are currently available to stream on PBS Passport. Season 3 will premiere on January 8, 2023, in most markets. (As always, check your local listings.)
---
By
for on July 28th, 2022
More to Love from Telly Visions