By
for on February 25th, 2015
British Actors Excel at Playing Real People: They've Got the Oscars to Prove It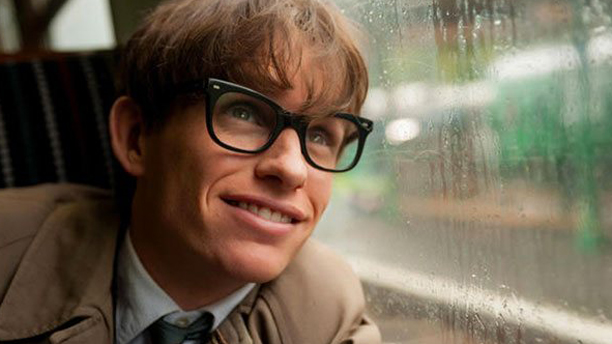 British actors aren't strangers to Academy Award acclaim. Last weekend Eddie Redmayne, star of The Theory of Everything in which he gave a radiant performance as world-renowned physicist Stephen Hawking, joined the company of almost thirty of his fellow countrymen and women in winning a Best Leading Actor or Actress statuette since the honors were first bestowed 87 years ago.
Vivien Leigh won twice for her portrayal of some very famous fictional characters; in 1940 for Gone with the Wind and in 1952 for A Streetcar Named Desire. Laurence Olivier was recognized in 1949 for his interpretation of one of the most famous of Shakespeare's characters, Hamlet.
Today, however, I want to focus on those actors, like Mr. Redmayne who have taken on the daunting challenge of playing a person who actually existed and were rewarded with a little bald golden man for their trouble. The biopic trend has been on the increase since the 1980's but that's not to say that people weren't bringing history to life long before that time. 
In 1930, George Arliss won an Academy Award for playing British Prime Minister Benjamin Disraeli. A few years later in 1934, Charles Laughton's portrayal of a famous Tudor king in The Private Life of Henry VIII earned him the coveted acting prize, but it would be over three decades later before Paul Scofield would win for playing Henry's Lord Chancellor, Sir Thomas More, in 1966's A Man for All Seasons.
Since then many more British actors have played royals, politicians and statesmen and more than a few have received Oscar accolades for their efforts. In 2011, for example, Colin Firth's heartbreaking depiction of the stammering King George VI in The King's Speech earned him a triumphant trip up to the stage on Academy Award night. 
Helen Mirren was awarded an Oscar in 2007 for playing King George VI's daughter, Elizabeth II, in The Queen. Her performance as the beleaguered monarch struggling in a time of national grief made us feel empathy for a woman who was bewildered to discover her life's work was part of a "diminished institution." 
Daniel Day-Lewis has ascended to the Oscar podium three times (so far). His most recent trip was in 2013 for his turn as Abraham Lincoln in Stephen Spielberg's acclaimed film about the iconic president. Known for his ability to immerse himself completely in any role, Day-Lewis' transformation was almost unbelieveable, but it wasn't just his appearance and voice that amazed. It was the witty, confident, yet compassionate statesman he brought to the screen whom we'd never read about in our text books at school. 
[This video is no longer available.]
Ben Kingsley burst upon the world stage in his 1983 Academy Award-winning role as the Indian independence movement leader, Mahatma Gandhi. This epic film by legendary director Richard Attenborough showcased Kingsley as an actor of range and controlled power. From an idealistic young lawyer in South Africa to the "father of the nation", Kingsley's performance grows calmer and more mature right before our eyes. 
Apart from the sovereigns and the political leaders, British actors have been known to bring the extraordinary stories of a few "ordinary" people to the big screen as well. Two actors did this with such aplomb they brought home coveted statuettes for their efforts.
 In 1990, the aforementioned Day-Lewis received the first of his three Oscars for his portrayal of Irish writer and painter Christy Brown. In My Left Foot, he introduced audiences to Brown who, despite debilitating cerebral palsy, achieved literary and artistic success with the support of his parents and other caregivers. As usual, Day-Lewis put all his talent, concentration and energy into playing an exceptional man who overcomes his physical disability. 
And now for a totally different kind of public personality… Jeremy Irons walked off with the Oscar in 1991 for his creepily aloof performance as Claus Von Bulow in Reversal of Fortune. Initially found guilty of the attempted murder of his wife, Von Bulow appeals his conviction with the help of defense attorney Alan Dershowitz (Ron Silver) despite his doubts concerning his client's innocence. 
(Irons would later go on to utilize that cold, almost campy haughtiness in his role as Scar in The Lion King.)
Now here's where you share your Oscar thoughts, old and new. Which British performances have stuck with you through the years? What do you think is more impressive, an actor's interpretation of a real person's life or a character they make up from scratch?  How many more Oscars will Daniel Day-Lewis win before his career is over? Discuss.
---
By
for on February 25th, 2015
More to Love from Telly Visions