By
for on February 23rd, 2023
Agatha Christie's 'Murder Is Easy' Coming to BBC & BritBox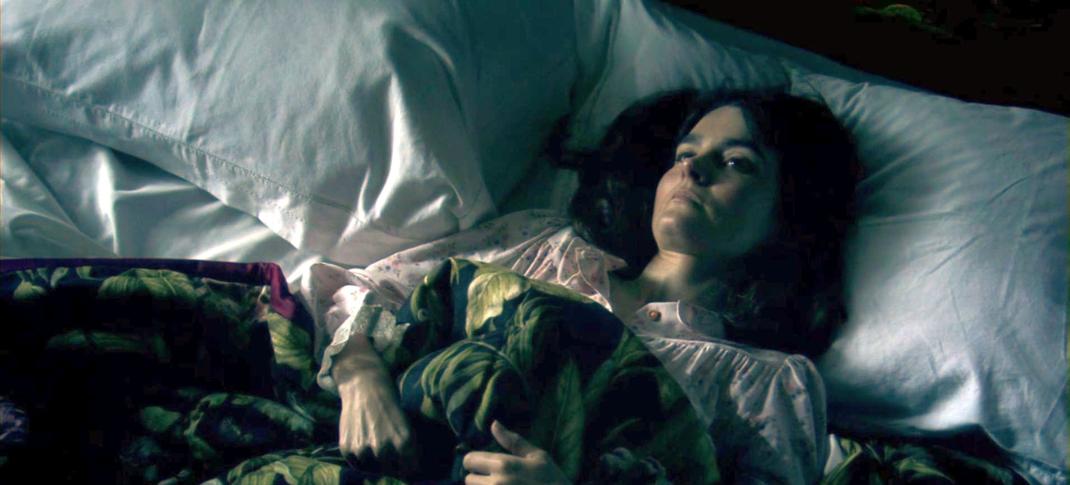 At the Television Critics Association press tour in January 2022, BritBox announced ahead of the debut of Hugh Laurie's Why Didn't They Ask Evans that the miniseries was the first of many Agatha Christie serials to come, joking about creating a Christie Cinematic Universe for the small screen. Since then, however, there's been little on the adaptation front, as the BBC (which owns BritBox US and ITV) finished its series of Christie adaptations penned by Sarah Phelps. With those now concluded, the two studios are co-commissioning a new adaptation of Murder Is Easy, with the ITV Studios-backed Mammoth Screen and Agatha Christie Limited producing.
Initially released in 1939 as Easy To Kill, Murder Is Easy is less well-known than most. That's partly because it directly preceded the publication of Christie's masterpiece And Then There Were None, which overshadowed both it and the novel that followed, Sad Cypress. It also does not feature Hercules Poirot or Miss Marple; technically, it's a "Superintendant Battle" novel (of which she wrote five). Battle stories feature a stand-alone civilian as the main character who Battle teams up with partway through as a necessary law enforcement partner.
Murder Is Easy stars Luke Fitzwilliam, an ex-cop who just arrived home from India and met Lavinia Pinkerton on a train to London. Pinkerton tells him she's heading for Scotland Yard to report a serial murderer in her village. When Fitzwilliam discovers she died in a hit-and-run just outside Scotland Yard HQ, he decides to bring her killer to justice. The story has only been adapted for TV twice, once as written starring Olivia de Havilland and Helen Hayes. The other was in 2009, as a Season 4 Agatha Christie's Marple episode, where Marple meets Lavinia on the train instead. Benedict Cumberbatch guest-starred as a younger, still active-duty Luke, who takes over Battle's role. 
Here's the synopsis for the new miniseries, which, for now, looks to follow the novel's original structure instead of trying to shoehorn in any of Christie's famous characters. However, BBC Drama Director Lindsay Salt hinted the adaptation will not be ultra-faithful but rather "speak to us today and honors [Christie's] incredible talent for brilliantly entertaining, skilfully told mystery."
England, 1954. On a train to London, a man going by the name of Luke Fitzwilliam meets Miss Pinkerton, who tells him that a killer is on the loose in the sleepy English village of Wychwood under Ashe. The villagers believe the deaths are mere accidents, but Miss Pinkerton knows otherwise - and when she's later found dead on her way to Scotland Yard, Luke feels he must find the killer before they can strike again. Because for a certain kind of person, murder is easy…
Casting for Murder is Easy will take place later in 2023. However, the BBC confirmed screenwriter Sian Ejiwunmi-Le Berre, who recently adapted and appeared in Starz's Dangerous Liaisons, is penning the scripts. The series is planned as a two-parter, with director Meena Gaur (World on Fire) helming both installments.
"I've watched every Agatha Christie adaptation out because Christie wrote for the world, and the whole world loves her back," said Ejiwunmi-Le Berre in the press release. "But somehow, I'd never read one of her novels. When I first read Murder is Easy, I couldn't believe how daring, experimental, and furious the book was. Nothing like I'd expected. From the first read, the book was shouting at me how to enter and adapt it. It's like going on an extended train journey with a genius sat next to you, whispering the secrets of storytelling into your ear."
Filming on Murder is Easy is scheduled to begin in 2023; the series will air/stream on BBC One in the U.K. and BritBox here in the U.S.
---
By
for on February 23rd, 2023
More to Love from Telly Visions