By
for on February 6th, 2023
BritBox & BBC One Will Debut 'Beyond Paradise' Simultaneously On Both Sides of the Pond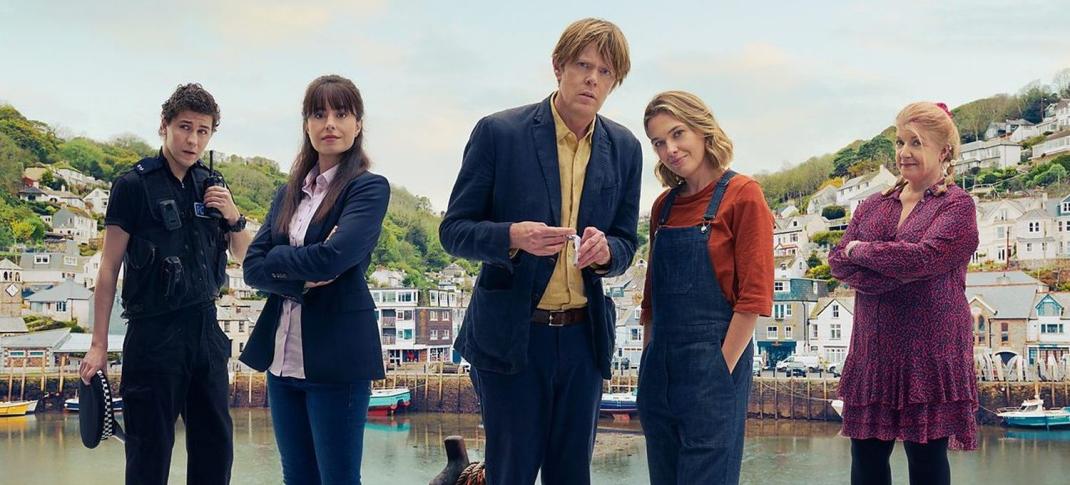 Anglophiles who follow British TV when it launches on iPlayer, ITVX, All4, etc., are aware that shows rarely debut on both sides of the pond on the same day. Unless it's a significant flagship series (Doctor Who), a show that's been a major hit in both the U.S. and the U.K. (Sherlock), or a holiday special that gets huge ratings (Call The Midwife), shows tend to have what's known as an "exclusively window" in the U.K. before they're allowed to debut in America. However, in a strong vote of confidence for Death in Paradise's new spinoff, the BBC and BritBox have set February 24, 2023 release for Beyond Paradise, making it the rare day-and-date arrival in both countries.
The BBC made headlines when it pulled out of BritBox U.K., leaving ITV as the sole owner of the streaming service. (ITV then promptly folded it into its new proprietary service, ITVX.) However, the original BritBox U.S. launched as a way for Americans to watch U.K. shows legally is still a joint venture between the U.K.'s two biggest networks. Even so, it is super rare for the BBC (or ITV) to let a show debut on BritBox the same day it does on iPlayer/ITVX/linear, with most forced to wait 30-90 days. Even Death in Paradise, Beyond Paradise's parent show, has been airing on linear and streaming weekly on iPlayer since the beginning of January before all episodes turned up on BritBox on February 3, 2023. 
Fans may have The Sister Boniface Mysteries to thank for this. The super popular spinoff of the long-running Father Brown was the first attempt by BritBox to create a new show by focusing on a character who departed long ago from an ongoing popular series. The series debuted on BritBox first in the U.S. in February 2022 and followed on iPlayer in a binge dump in mid-March, a week after it finished streaming over here. By releasing Beyond Paradise day-and-date in both countries, both get the weekly debut schedule that allows word of mouth to power viewership.
The BBC's announcement of the show's forthcoming debut brought a full synopsis for the series and the confirmed cast.
A new adventure awaits DI Humphrey Goodman and his fiancée Martha Lloyd as we find them arriving in Shipton Abbott, Martha's hometown near the beautiful Devonshire coast, having left London. As they embark on their new life whilst temporarily living with Martha's mum Anne Lloyd, the couple is quickly thrown in at the deep end as Martha sets out to pursue her dream of running her own restaurant, and Humphrey joins the local police force. Each week the team will face a new crime with a unique puzzle at its heart. As Humphrey gets stuck into his new job, he and Martha must also navigate life's ups and downs, as faces from the past, the decisions they make, and the challenges of setting up life in a new town put their relationship to the ultimate test.
Kris Marshall and Sally Bretton star as DI Humphrey Goodman and his now-fiancee, Martha Lloyd. It's been six years since they left at the end of Season 6, with Goodman following Lloyd to London to declare his feelings for her. The original series continued with his co-star at the time, Ardal O'Hanlon, as DS Jack Mooney, promoted into the DI role, and apparently, the two have been in London until now.  
The new series will introduce Dylan Llewellyn (Derry Girls) as PC Kelby Hartford, Zahra Ahmadi (Innocent) as DS Esther Williams, Felicity Montagu (Tom Jones) as office support Margo Martins, and Barbara Flynn (The Durrells in Corfu) as Matha's mother, Anne. Unlike Death in Paradise, which has run eight episodes for all of its 12 seasons, Beyond Paradise's first season will only run six.
Beyond Paradise debuts on both BritBox and BBC One on Friday, February 24, 2023, and will air/stream on a weekly release schedule.
---
By
for on February 6th, 2023
More to Love from Telly Visions