By
for on June 29th, 2022
Kris Marshall To Star In 'Beyond Paradise,' A 'Death In Paradise' Spinoff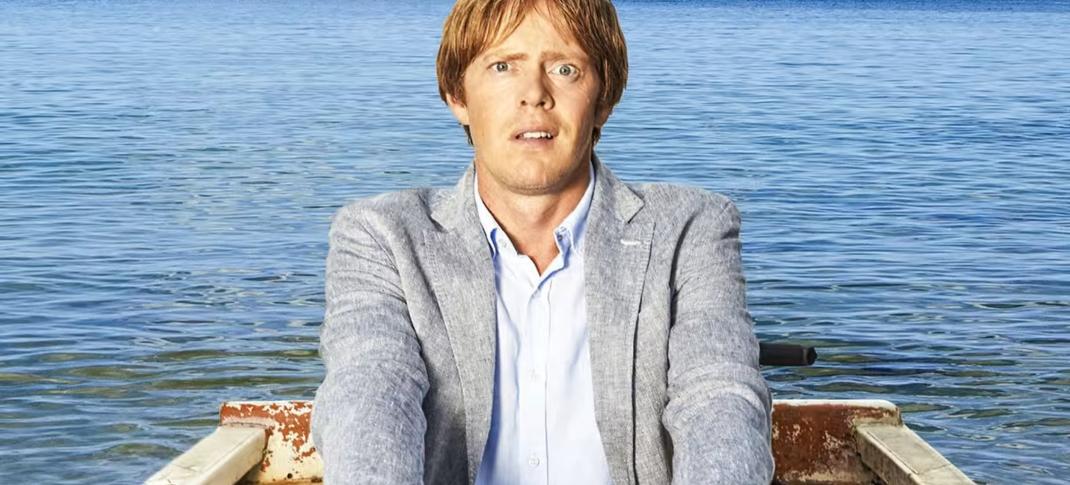 When Robert Thorogood's British–French crime drama Death in Paradise debuted in 2011, Ben Miller, best known for Primeval, starred as the primary detective Detective Inspector Richard Poole. Poole arrived on the fictional Caribbean island of Saint Marie to investigate the murder of a British police officer and decided he liked it so much he'll stay. Well, he didn't like it that much, and Miller left after three seasons, replaced first by Kris Marshall as DI Humphrey Goodman, then Ardal O'Hanlon as DI Jack Mooney. Currently, the series stars Ralf Little as DI Neville Parker; however, one of these former leads returning is always possible. (Miller did a guest stint in Season 10, for example.)
Considering the show's continued popularity as it rounds into Season 11, it's not surprising that the BBC and BritBox are commissioning a spinoff starring the most popular lineup, Kris Marshall. The series took off under him (especially in America). Though Marshall has gone on to do other things like Sanditon, where he plays Tom Parker, he's not landed a significant lead since leaving. (He was rumored to be the 13th Doctor in Doctor Who before Jodie Whittaker was announced, but that's it.) So back to Paradise, it is, in a new spinoff series entitled Beyond Paradise.
Rumors of a spinoff for Death In Paradise have come around every couple of years, but it seems the success of BritBox's The Sister Boniface Mysteries is what clinched it. The streaming service announced it would be partnering with the BBC to launch the new show, centered around Marshall's Humphrey Goodman character. As fans of the show will remember, Goodman left the series because he couldn't handle island life any longer and longed to return to the U.K. The new series will follow him there, making it a London-based detective series.
Beyond Paradise is just one of several titles BritBox announced at its June 29th presentation. The streaming service, which in America is a joint product between the BBC and ITV, is undergoing a transition phase, and the BBC has exited the deal. In the U.K., the now fully ITV-owned streaming service is expected to fold into the already popular ITVX, while BritBox US aims to become a more prominent player in the American market. But that doesn't mean BritBox will mix American-produced series into the mix. BritBox Chief Creative Officer Diederick Santer said everything they will commission must be "British at heart," and they weren't going to be the home of "transatlantic puddings," which is now my personal Phrase of the Day.
To that end, it has commissioned second seasons of the Irvine Welsh adaptation Crime, co-produced with ITV, and a second season of the black comedy The Cleaner, starring Greg Davies as the guy hired to clean up crime scenes after the detectives have left. In terms of new shows, Beyond Paradise will pair with another thriller, Karen Pirie, which is set to air on ITV first. It also will continue to partner with the BBC, including the new reality series Make it at Market. But BritBox's biggest get for the coming year is the Lenny Henry drama, Three Little Birds, also co-produced with ITV, which Santer called "a game-changer."
American viewers will have to keep an eye on what comes from BritBox next. Beyond Paradise is expected to arrive sometime in 2023, as is Three Little Birds.
---
By
for on June 29th, 2022
More to Love from Telly Visions