By
for on March 3rd, 2014
'Being Human's' Aidan Turner to Star in Remake of BBC Classic 'Poldark'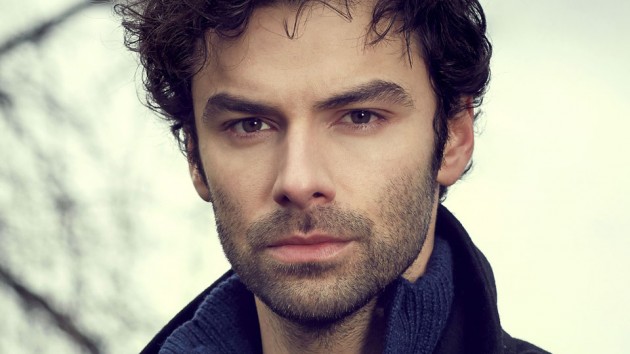 The BBC has cast former
Being Human
star
Aidan Turner
in their forthcoming remake of the popular British classic
Poldark
. The new eight-part series is written by
Debbie Horfsield
and is based on the novels by
Winston Graham
.
The original 1970s Poldark was one of the BBC's first and most beloved costume dramas. Set in Cornwall in 1793, it tells the story of a man named Ross Poldark, a brooding British officer returning from the American Revolutionary War who finds his home life much changed. He finds his father dead, the family mine long since closed, his house wrecked and his sweetheart pledged to marry his cousin. 
A man of contradictions, Ross has a strong sense of social justice but a contempt for authority. He's a man of principle yet frequently a rebel. Reckless yet full of integrity. Charismatic but down-to-earth. Volatile yet fiercely loyal. Torn between two women and two social classes. A hero to most, a scourge to many.
So, basically, the very stuff costume dramas are made of.  Or ought to be. Drama!
"I'm very excited to play Ross Poldark for the BBC and it's obviously a huge challenge to honour the extraordinary character Winston Graham created and who Debbie Horsfield has brought new life to," Turner said in a statement. "But there's a terrific team coming together and the scripts are superb, so I can't wait to get started."
Turner played broody vampire Mitchell in the first three seasons of successful BBC Three sci-fi series Being Human, and has most recently been seen as Kili in Peter Jackson's The Hobbit trilogy. In all honesty, he was probably the best part of Being Human and despite its best efforts the show never really recovered following his departure to go play a dwarf in Middle Earth. But his performance as Mitchell really was wonderful, and it's lovely to see him get a chance at a real leading man role.
"We are really excited," said Ben Stephenson, Controller of BBC Drama Comissioning. "He is a brilliant actor, he is part of the BBC family, we are incredibly thrilled he is coming back from Hollywood from The Hobbit in order to lead Poldark for BBC One."
How about you? Did you see the original Poldark series? What do you think of the idea of a remake? And about Turner playing the lead in particular? Let us know in the comments. 
---
By
for on March 3rd, 2014
More to Love from Telly Visions