By
for on December 17th, 2021
BBC's 'The Repair Shop' Heading To Discovery+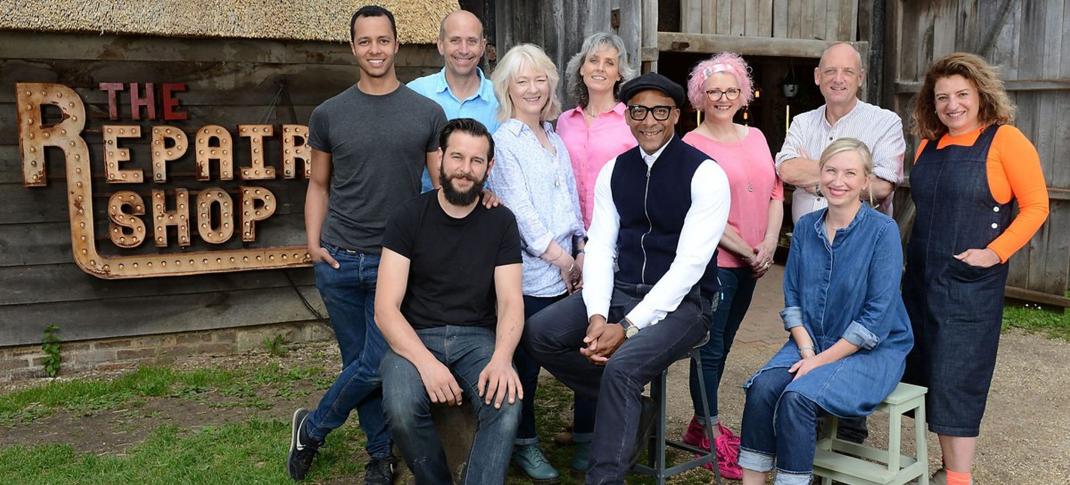 Four major reality shows dominate the ratings in the U.K. BBC One's Strictly Come Dancing, which here in the U.S. we call Dancing With The Stars, is king. The Great British Baking Show over on Channel 4 is next. ITV's Love Island is the undisputed dating show champ. The latest is The Repair Shop, which mixes GBBO niceness with Talented Crafters meets Antiques Roadshow style and has become the BBC's newest mega-hit.
The series may be familiar to Netflix viewers who once escaped into the streaming service's variety of BBC Two fare, which initially served as the basis for its Home, Garden, and Food programming. But with Netflix getting deeper into the original series game, including making its own home and food television shows and competitions, it's pushed the British imports less, and they've started to disappear from its offerings.
Meanwhile, The Repair Shop has pulled a GBBO and moved house up the channel pecking order from BBC Two to BBC One and going from 15 or 16 half-hour installments a season to 30-40 episodes per season that run between 45 minutes to an hour. (It also started doing Christmas specials as well.) And now it's moving house from Netflix to a streaming service that is more its style, Discovery+.
Since acquiring Scripps Network a few years back, the Discovery brand of networks has been the king of home and garden shows. It owns not just Food Network and HGTV but also Cooking Channel, the DIY Network, and the upcoming Chip and Johanna Gains channel, Magnolia Network. It also is the home of nearly all the BBC Earth series. Up until now, the only reason for Anglophiles to care about Discovery+ was its complete collection of David Attenborough programming.
This move to bring over popular BBC programming that fits its niche is interesting, considering Discovery+ is also merging with WarnerMedia, which owns HBO Max. The HBO branded streaming service has quite a bit of British fare. HBO Max contracted to stream BBC America series like Doctor Who and Luther while also supplementing with co-produced "HBO Max Originals" like It's A Sin, I Hate Suzie, The Murders At White House Farm, and The Great Pottery Throwdown.
Currently, Netflix remains the easiest way for American fans to access BBC Two shows legally, but that has been changing slowly in the last couple of years. Once Discovery takes over control of HBO Max behind the scenes, fans may find that more favorites, from Monty Don to Rick Stein, may migrate over.
The Repair Shop Season 1-3 (the BBC Two years) are now available on Discovery+. Season 4 (the first BBC One season) will debut on linear Discovery starting Dec. 24, and the entire season will arrive on its streaming service on Jan. 2, 2022. Season 5 will follow later in 2022, with Seasons 6-8 expected to follow in turn. Season 9 premieres on BBC One beginning Dec. 29, 2021. Season 10 has not yet been announced but is expected to be greenlit shortly.
---
By
for on December 17th, 2021