By
for on August 9th, 2016
Award Winning Play 'King Charles III' to Be Adapted for TV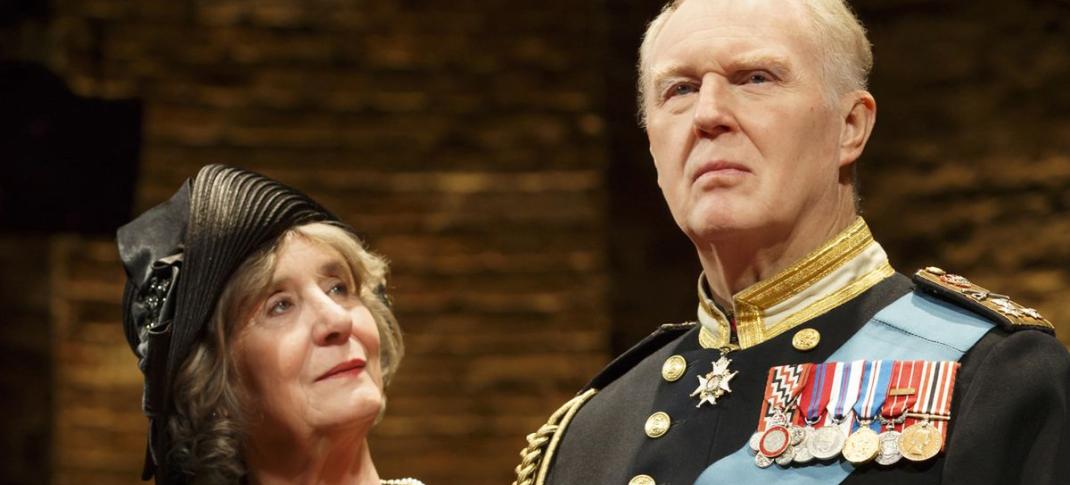 The Tony-nominated Broadway play King Charles III is coming soon to a Sunday night on PBS near you.
During their recent presentation at the summer edition of the Television Critics Association Press Tour, the folks at Masterpiece announced they would be co-producing a television adaptation of the play with the BBC. 
The original King Charles III premiered in London in 2014 and transferred to Broadway for a brief limited run in late 2015. It was nominated for Best Play at the 2016 Tony Awards, and won the Olivier Award for Best New Play in 2015. The story speculates about a potential "future history" when Prince Charles ascends to the throne after the death of his mother Queen Elizabeth, and brings about a constitutional crisis when he demands a greater role in matters of state.
"King Charles III is an ingenious play that promises to be as riveting on television as it was on stage," Masterpiece Executive Producer Rebecca Eaton said during the TCA panel. "It's a play set in the near future, but with Shakespeare never far away."
Aside from Charles, the play features appearances by other characters based on real-life figures, including his sons William and Harry, his wife Camilla, his daughter-in-law Kate and, yes, even his ex-wife Princess Diana.               
The television version will likely hew fairly close to the original play, given that it's being adapted by the same creative team. Writer Mike Bartlet will adapt from his own script, and Rupert Goold will direct. Tim Pigott-Smith, who has appeared on such famous British series as Doctor Who, The Jewel in the Crown and Downton Abbey, will reprise his Tony and Olivier-nominated lead role as Charles.
King Charles III is due to air on Masterpiece at a to-be-determined date in 2017.
What do you think? Sound like something you'd watch? (And, more importantly, do we all think Charles is really going to keep his name when he becomes King? Inquiring minds want to know. ) 
---
By
for on August 9th, 2016
More to Love from Telly Visions