By
for on January 2nd, 2022
'Around the World in 80 Days' Recap: Episode 1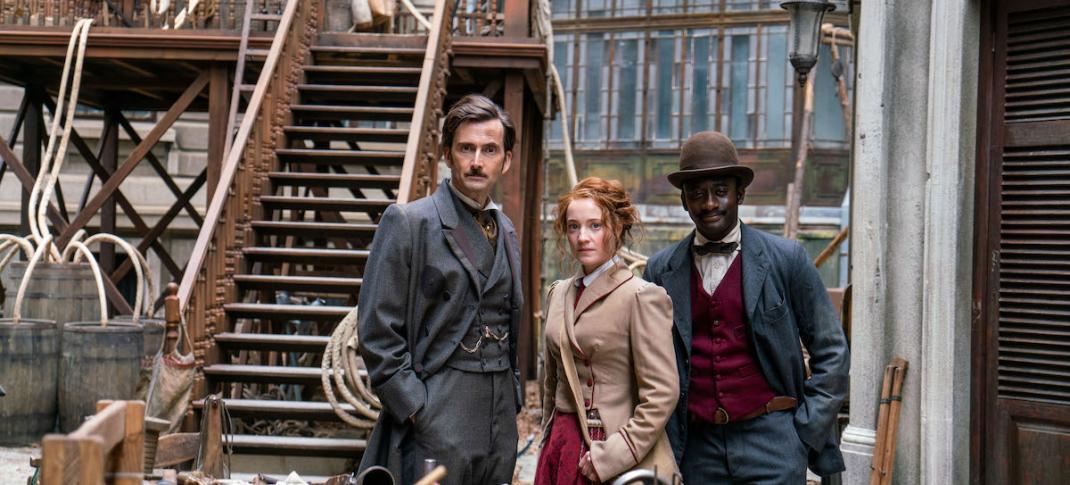 Welcome as we embark on the adventure that is recapping the newest adaptation of Around the World in 80 Days! For the next eight weeks we'll relive the exhilarating, and often dangerous, travels of wealthy explorer Phileas Fogg (David Tennant), his valet Passepartout (Ibrahim Koma), and intrepid journalist Abigail' Fix' Fortescue (Leonie Benesch).
Before we proceed, I must disclose that I have never read the classic Jules Verne novel, nor have I watched any of the screen adaptations. (Though I did enjoy the 1989 travel series, Around the World in 80 Days with Michael Palin in which the Monty Python comedian successfully followed in the footsteps of Mr. Fogg.) I come to this story with fresh eyes and will not be comparing it to previous incarnations. As I understand it, however, this version doesn't strictly adhere to the source material anyway.
With that admission made, let's get on with the recap!
Day One: October 5, 1872, we meet Phileas Fogg. A geriatric valet brings his morning tea and the mail which includes a mysterious postcard featuring a clock, no postmark, and the single word "coward" scribbled on it. This upsets Fogg greatly and he's still out of sorts when he arrives at the swanky Reform Club of which he is a member.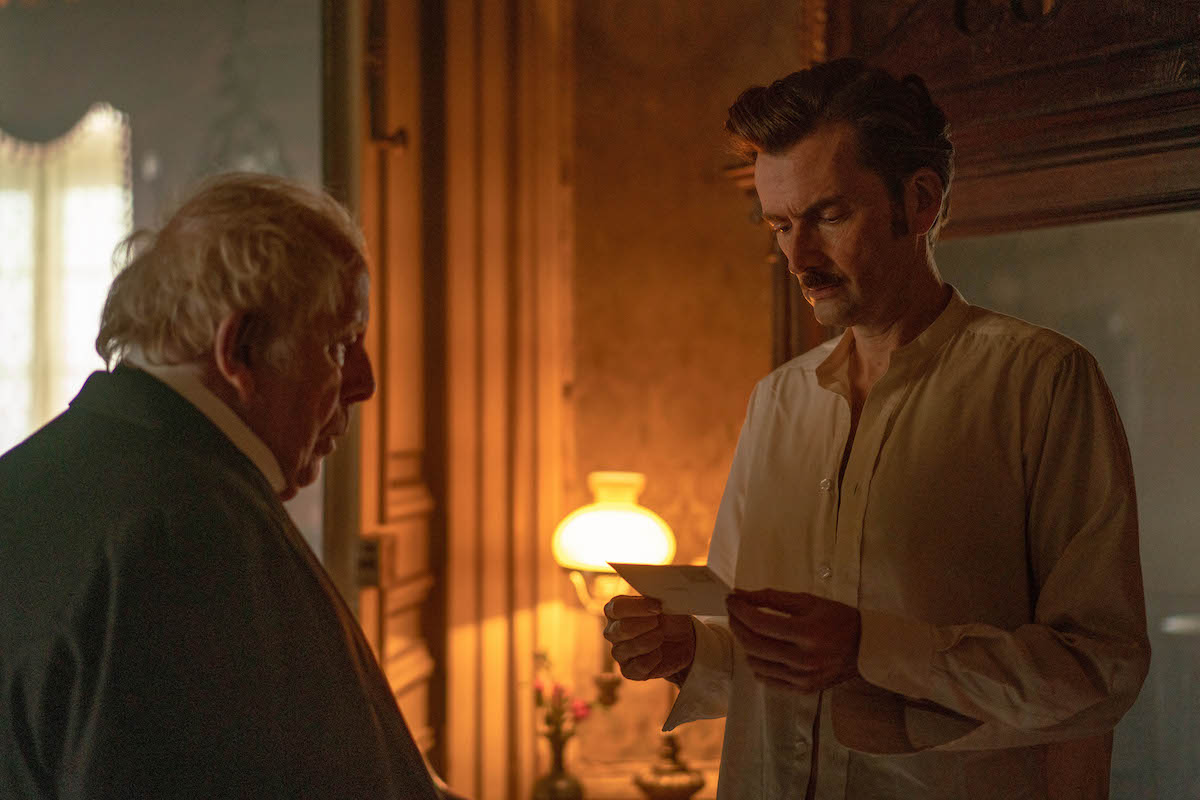 It is here that the notion of the story's epic trek takes form. A piece in the Daily Telegraph reports a recently constructed railway line in India now makes it (theoretically) possible to circumnavigate the globe in eighty days. With the sting of the postcard fresh in his mind, Fogg's wanderlust is awoken by the opportunistic bully, Nyle Bellamy (Peter Sullivan) who offers a substantial wager on the outcome of just such an endeavor. I looked it up, by the way. £20,000 in 1872 is equal to almost £2.5 million today!
So, for some nonsensical reason, Fogg starts the clock on his voyage at that very moment. This means he must return to the Reform Club by 1 PM on Christmas Eve to successfully win the bet. No time allowed for packing or stopping by the ATM?
In his haste to get on the road, Fogg does realize that his elderly manservant will only slow him down, at best. He sends off for a new valet from a reputable agency, but the request is intercepted by a French waiter at the club who is looking for a way out of London. It seems he has a wandering eye and a dangerous right cross.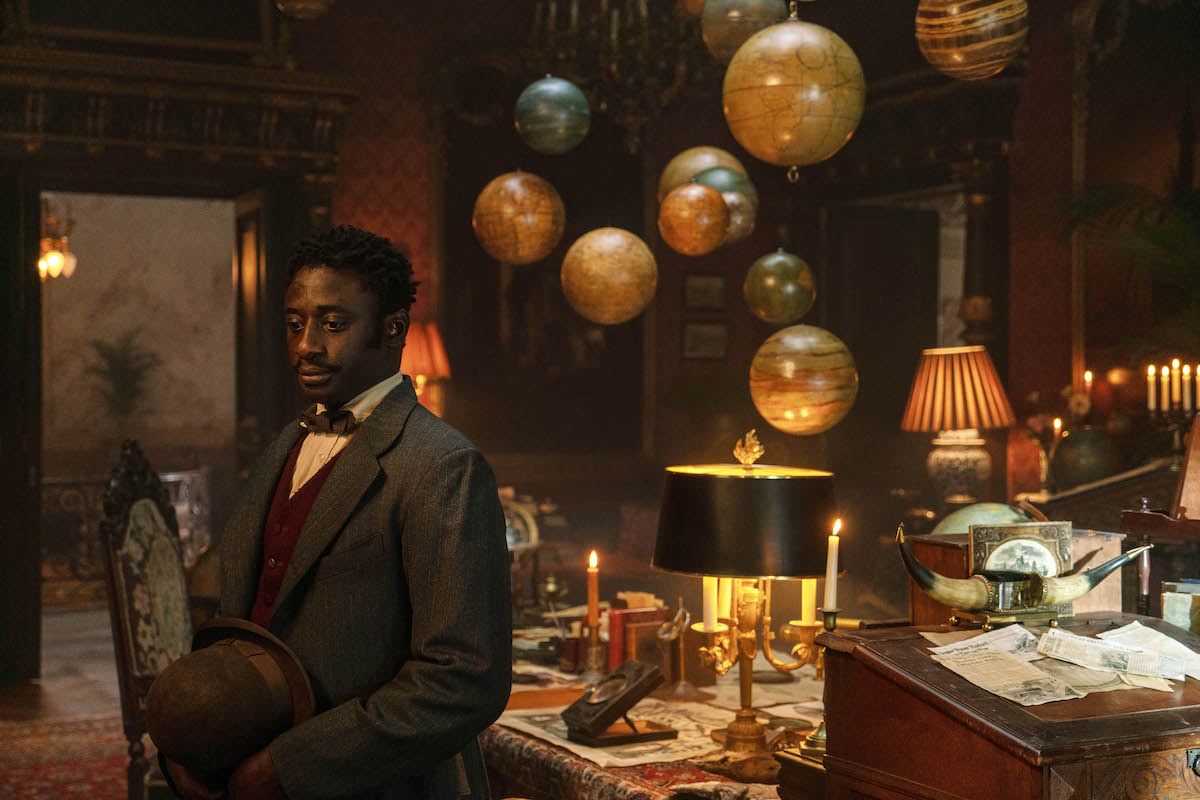 Fogg is not sure about this new man, Passepartout, but he seems savvy enough and is thankfully multi-lingual. After throwing a few possessions and a lot of cash together, the men head for the boat to France.
Meanwhile, the tenacious writer of the story that launched Fogg's adventure, Abigail "Fix" Fortescue, is on the move as well. Miss Fix convinces her extremely wary father, British newspaper magnate Bernard Fortescue (Jason Watkins) to pay her expenses and publish her byline as she reports Fogg's progress on his ambitious journey.
On the boat, our inexperienced globetrotter has not yet found his sea legs and is, as Passepartout puts it, "revisiting his brown Windsor soup and boiled beef." When approached by Abagail Fix, Phileas is adamant he doesn't want publicity on his trip. But while Passepartout has little confidence that his boss will go the distance, Miss Fix-Fortescue thinks he'll surprise everyone. This is her big break after all, so Fogg's success is hers as well.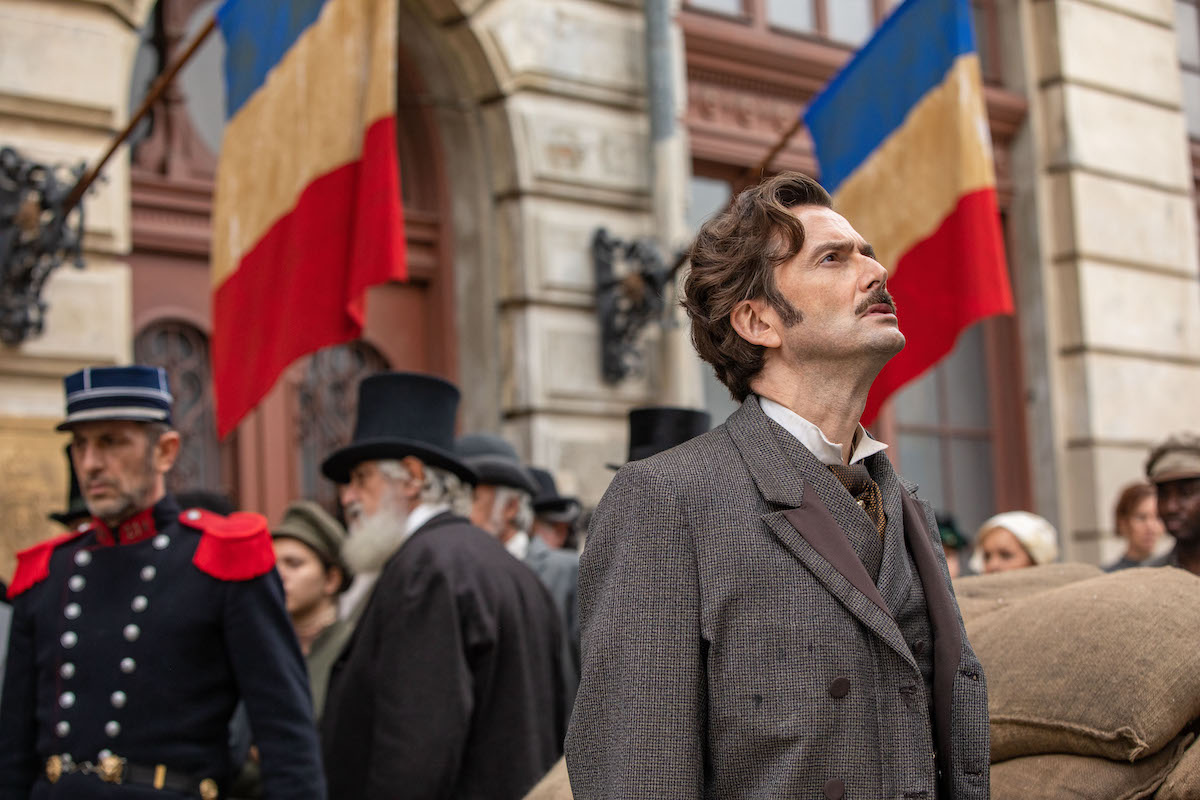 Day 2: Once in Paris, our trio finds themselves in the midst of a political uprising. The French government, led by President Adolphe Theirs, has taken oppressive action against the progressive Paris Commune and is suppressing the voting rights of the poor. Passepartout is anxious to get out of the city, but no trains are running because of the protests. The valet abandons Fogg and Miss Fix in a taxi in order to arrange alternative transportation to Italy. When the ever-curious Abagail decides to trail the mysterious valet, Phileas is mugged by street urchins and then shamed into giving a generous donation to a nun.
Meanwhile, Passepartout has actually slipped away to pay homage to his father who was a martyr of the Commune cause. Miss Fix is close behind, but the couple isn't alone for long. Passepartout's angry younger brother Gerard (Loic Djani) and a few of his fellow revolutionaries join them in the courtyard. Upon discovering Abagail is a reporter, Gerard invites her to join them in what she thinks is a protest, but is actually something much more violent and consequential.
Holed up in an abandoned building, the rebels and their captives await the arrival of the President at the police station across the street. (in hindsight, perhaps not the best location to stage an assassination.) Abigail holds out hope for rescue and, against all odds, the normally meek and incompetent Mr. Fogg is actually searching the crowd for her. Miss Fix sees him through the window and calls down to him. Unfortunately, that's the moment when a full-blown shootout begins with Phileas Fogg being the first casualty.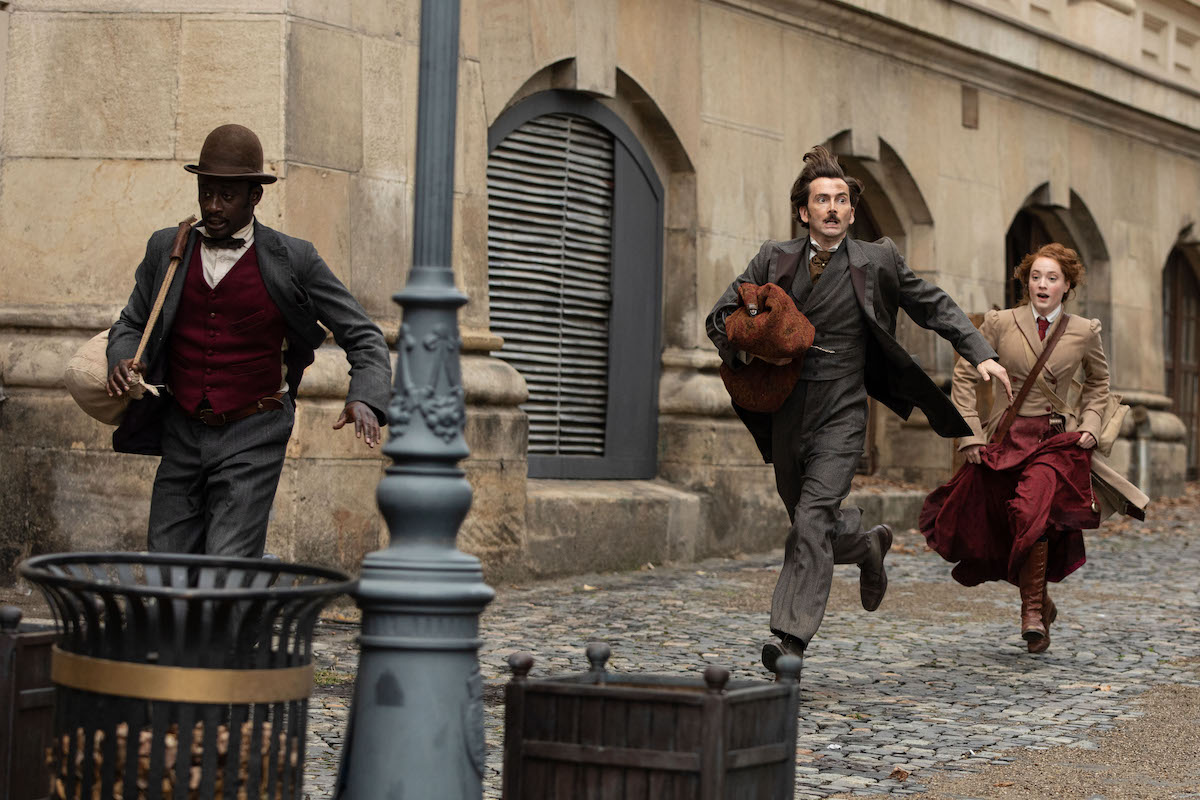 When the shooting ceases, Gerard and his comrades are dead. Phileas, it turns out is not. The bullet lodged in a gold flask in Fogg's breast pocket. But our protagonists aren't out of danger yet. They still must escape the police who are looking for accomplices of the unsuccessful assassins. Fogg shows Passepartout an address and they head underground. A chase ensues complete with mounted officers galloping through the sewers (I assume).
But by the time they track down Fogg and company, they have lifted off in Monsieur Lome's magnificent hot air balloon. Once the travelers are out of harm's way, Phileas passes around his lifesaving flask and they head off to Italy, their around-the-world trek truly underway at last.
What did you think of the debut episode of Around the World in 80 Days?  Did it have the elements you hope for in a satisfying adventure? Let's discuss the performances, sets, story -whatever you like basically - in the comments!
---
By
for on January 2nd, 2022
More to Love from Telly Visions