By
for on July 18th, 2022
Apple TVs Upcoming 'The Buccaneers'-Inspired Drama Adds Christina Hendricks to Cast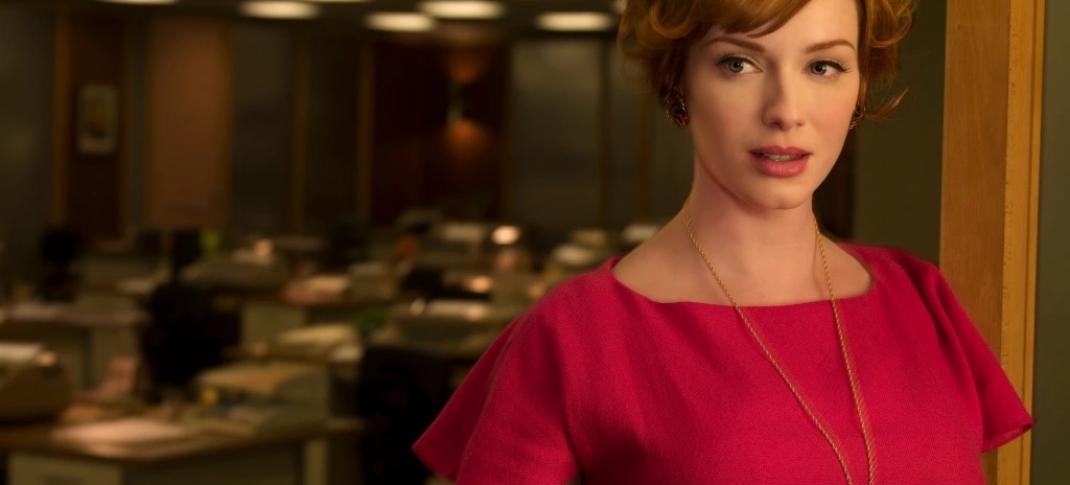 There are many reasons to look forward to Apple TV+'s upcoming period drama inspired by Edith's Wharton's final unfinished novel, The Buccaneers. For one, it will be the streamer's first traditional costume drama. (Its The Essex Serpent, while a period piece, definitely did not have the sumptuous costumes or lush feel that so many of us automatically associate with this particular genre.) Wharton's story of rich, "new money" Americans seeking husbands among England's titled but genteelly impoverished gentry is a property that's long been ripe for another remake, as well as a piece of classic literature that hasn't been done to death on our screens, as it were.
But the latest reason is that the show has tapped actress Christina Hendricks to join the series cast.  A six-time Emmy nominee for her role as Joan Harris on the critical darling Mad Men, Hendricks will play Mrs. St. George, mother of buccaneers Nan and Jinny. As a girl, she was the belle of the ball herself, long before she even dreamt of having money. Then when her husband struck gold on Wall Street, she found herself wealthy beyond her wildest dreams but in real danger of being the kind of social-climbing outsider that used to bemuse her. Above all else, she wants her daughters to be happy, but soon they'll discover that marriage might not be the key to that happiness — for any of them.
The story revolves around five wealthy and ambitious American girls and their families who aim to snag titled English gentlemen who are hunting for rich wives to fund their cash-poor estates. (This is essentially the story behind the marriage of Downton Abbey's Robert and Cora Crawley, in case anyone has forgotten, who initially wed because he needed her fortune.) The Buccaneers' story will also likely be familiar to Masterpiece fans, thanks to the 1995 BBC miniseries starring Carla Gugino, Alison Elliott, Rya Kihlstedt, and Mira Sorvino. 
The official logline describes the series as follows.
Girls with money, men with power. New money, old secrets. A group of fun-loving young American girls explode into the tightly corseted London season of the 1870s, kicking off an Anglo-American culture clash as the land of the stiff upper lip is infiltrated by a refreshing disregard for centuries of tradition. Sent to secure husbands and titles, the buccaneers' hearts are set on much more than that, and saying "I do" is just the beginning...
The show still doesn't have a title, though at this point one has to wonder if simply calling it The Buccaneers isn't the way to go, given that the news articles promoting its arrival have nothing else to refer to it as beyond a drama that's Buccaneers-inspired, and it's at least put the name out there already.
Alongside Hendricks, the ensemble cast includes Kristine Froseth (The Society), Alisha Boe (13 Reasons Why), Josie Totah (Saved by the Bell), Aubri Ibrag (Dive Club), Imogen Waterhouse (The Outpost), and Mia Threapleton (Shadows) as buccaneers Nan St. George, Conchita Closson, Mabel Elmsworth, Lizzy Elmsworth, Jinny St. George, and Honoria Marable.
Filming is currently underway in Scotland.
---
By
for on July 18th, 2022
More to Love from Telly Visions