By
for on October 28th, 2022
'His Dark Materials' Star Simone Kirby Joins Apple TV+'s 'The Buccaneers' Drama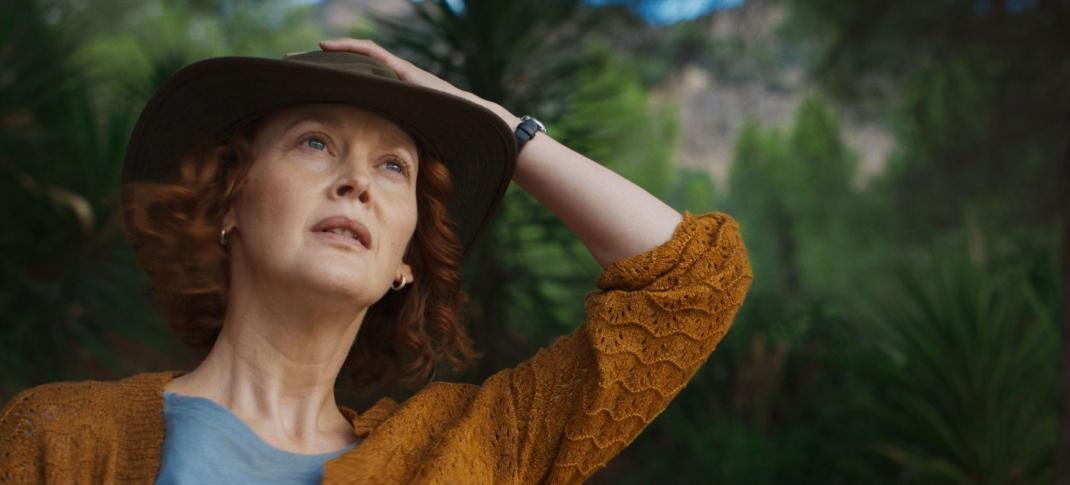 His Dark Materials star Simone Kirby has joined the sprawling cast of Apple TV+'s still untitled adaptation of Edith Wharton's classic The Buccaneers.
Kirby is probably best known to American audiences for her role as scientist Dr. Mary Malone in the second season of HBO's Phillip Pullman adaptation. Still, she's also appeared in shows ranging from Peaky Blinders to Silent Witness. Her film credits include Ken Loach's Jimmy's Hall, Kenneth Branagh's Artemis Fowl, and James Bobin's Alice Through the Looking Glass.
Based on the Pulitzer Prize winner's final unfinished novel, The Buccaneers follows the adventures of a group of wealthy American heiresses on the hunt for respectability and social status among the titled but genteelly impoverished British aristocrats of the late nineteenth century. These young women, often the daughters of nouveau riche families whose riches came from various business ventures rather than inheritance, could provide these land-poor gentlemen with needed cash in return for the classically respectable titles and legitimacy that come with such large estates.
This story will likely be familiar to many Masterpiece fans, thanks to the 1995 BBC miniseries starring Carla Gugino, Alison Elliott, Rya Kihlstedt, and Mira Sorvino. (And to the fact that it's the basis for Robert and Cora Crawley's marriage on Downton Abbey.)
Although Apple TV's The Buccaneers-based series still doesn't technically have a name yet, that hasn't stopped the streamer from steadily adding names to its seemingly ever-expanding cast list. Kirby is just the latest buzzy get. 
We already know that Kristine Froseth (The Society), Alisha Boe (13 Reasons Why), Josie Totah (Saved by the Bell), Aubri Ibrag (Dive Club), Imogen Waterhouse (The Outpost), and Mia Threapleton (Shadows), are set to play titular buccaneers Nan St. George, Conchita Closson, Mabel Elmsworth, Lizzy Elmsworth, Jinny St. George, and Honoria Marable. 
Mad Men actress Christina Hendricks will play Nan, and Jinny's mother, Mrs. St. George, and a bevy of actors have already signed on as several of the season's eligible bachelors: Josh Dylan (Noughts + Crosses) as Lord Richard Marable, Barney Fishwick (Call the Midwife) as Lord James Seadown, and newcomers Guy Remmer and Matthew Broome as Theo, the Duke of Tintagel, and English playboy Guy Thwarte, respectively. 
Kirby will take on the role of  Miss Laura Testvalley, the American' girls English chaperone. She is responsible for inviting girls to the London debutante season and initially appears to be a kind and amiable friend before it is revealed that she shares a secret with Conchita's husband, Lord Richard, and is manipulating the invitation.
Stream Now
Downton Abbey
The hit drama centers on a great English estate on the cusp of a vanishing way of life.
Image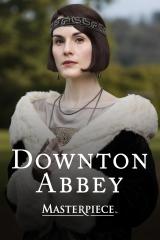 The official logline describes the series as follows.
Girls with money, men with power. New money, old secrets. A group of fun-loving young American girls explode into the tightly corseted London season of the 1870s, kicking off an Anglo-American culture clash as the land of the stiff upper lip is infiltrated by a refreshing disregard for centuries of tradition. Sent to secure husbands and titles, the buccaneers' hearts are set on much more than that, and saying "I do" is just the beginning...
Production on the series is already under way, but there's no word yet about when we might expect to see it on our screens. (Or what the show will be called when it gets there.)
---
By
for on October 28th, 2022
More to Love from Telly Visions