By
for on July 25th, 2022
Apple TV+ Taps Some Eligible Bachelors for Its New 'The Buccaneers'-Inspired Drama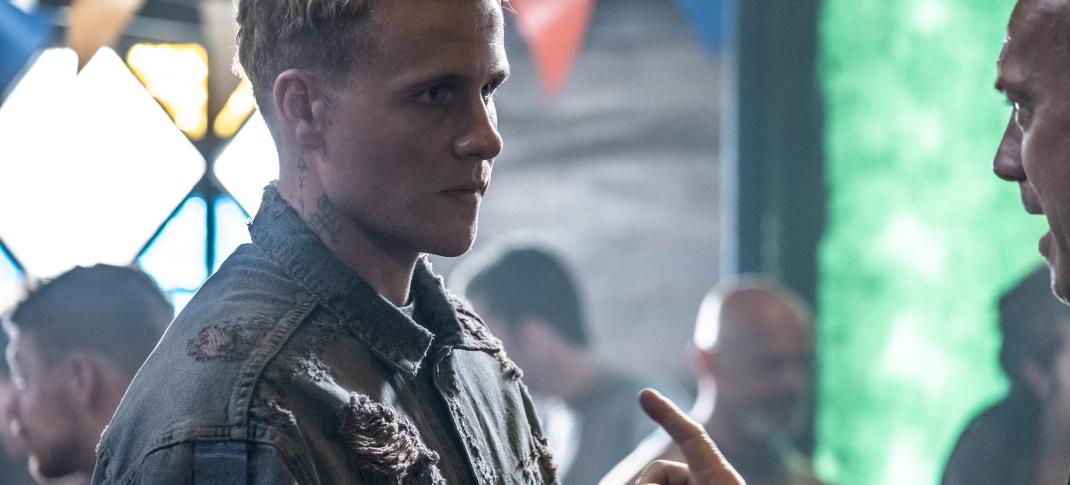 Author Edith Wharton's final novel, The Buccaneers, revolves around a group of wealthy American heiresses on the hunt for titled, most likely genteelly poor British aristocrats to give their families the legitimate social status their cash can't buy them. (If this sounds familiar, it's because it's pretty much the basis for Robert and Cora Crawley's marriage on Downton Abbey, though I doubt the Countess of Grantham would ever have referred to herself that way.)
 In Wharton's story, this husband hunting results in everything from genuine love to convenient partnerships, from extramarital affairs to divorce. How Apple TV+'s new period drama, described as "inspired" by Wharton's text, will handle these relationships is unclear. (Though I suppose it depends how literally you interpret "inspired by" in this context.) But we're slowly inching closer to finding out.
With production officially underway in Scotland, the casting news for the series is coming fast and furious (even though this show technically doesn't have a title yet). Former Mad Men star Christina Hendricks is set to play Mrs. St. George, the mother of buccaneers Nan and Jinny, and a former belle of the ball desperate to keep her girls from being branded as new money, social-climbing outsiders. Here are some of the many eligible men Nan, Jinny, and the rest of their quartet of friends will be set to chase.
The new arrivals are Josh Dylan (Noughts + Crosses), Barney Fishwick (Call the Midwife), and newcomers Matthew Broome and Guy Remmers. They join Kristine Froseth (The Society), Alisha Boe (13 Reasons Why), Josie Totah (Saved by the Bell), Aubri Ibrag (Dive Club), Imogen Waterhouse (The Outpost), and Mia Threapleton (Shadows), who play buccaneers Nan St. George, Conchita Closson, Mabel Elmsworth, Lizzy Elmsworth, Jinny St. George, and Honoria Marable.
Dylan will play Lord Richard Marable; a repressed English lord swept up in a holiday romance with fiery American heiress Conchita. Remmers is English bachelor Theo, the Duke of Tintagel, Broome is charming English playboy Guy Thwarte, and Fishwick is Marable's brother Lord James Seadown.
The official logline describes the series as follows.
Girls with money, men with power. New money, old secrets. A group of fun-loving young American girls explode into the tightly corseted London season of the 1870s, kicking off an Anglo-American culture clash as the land of the stiff upper lip is infiltrated by a refreshing disregard for centuries of tradition. Sent to secure husbands and titles, the buccaneers' hearts are set on much more than that, and saying "I do" is just the beginning...
The series, which still doesn't have a title yet, comes from Katherine Jakeways (Tracey Ullman's Show) and is directed by BAFTA winner Susanna White.
There's no word yet on when we might see this version of The Buccaneers on our screens, but with filming having just begun, it seems unlikely to arrive before 2023.
---
By
for on July 25th, 2022
More to Love from Telly Visions