By
for on June 23rd, 2022
Apple TV+ Orders a Series Based on Edith Wharton's 'The Buccaneers'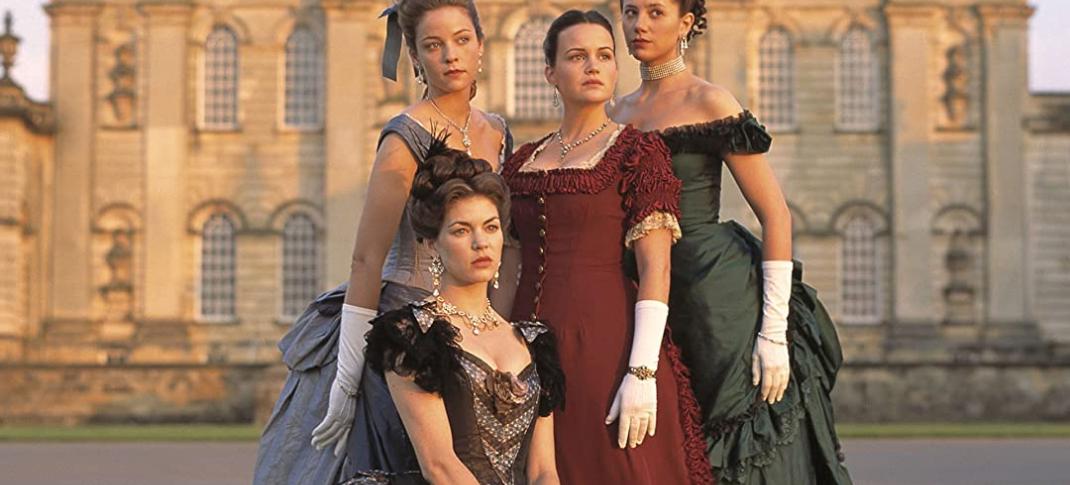 In recent months, Apple TV+ has slowly been upping its game regarding British and British-adjacent streaming content with shows like Slow Horses, Trying, and Ted Lasso (which feels made for Anglophiles, even if it's technically American.) The Tom Hiddleston-led The Essex Serpent was its first foray into period storytelling, an atmospheric tale of faith and superstition set in Victorian England. But now, the streamer is set to adapt what most of us would consider a traditional costume drama, greenlighting a new series based on Pulitzer Prize-winning author Edith Wharton's final unfinished novel, The Buccaneers. 
The story revolves around five wealthy and ambitious American girls and their families who aim to snag titled English gentlemen who are hunting for rich wives to fund their estates. (This is essentially the story behind the marriage of Downton Abbey's Robert and Cora Crawley, in case anyone has forgotten, who initially wed because he needed her fortune.) The Buccaneers' story will also likely be familiar to Masterpiece fans, thanks to the 1995 BBC miniseries starring Carla Gugino, Alison Elliott, Rya Kihlstedt, and Mira Sorvino. 
Given the popularity of glitzy period series like HBOs's The Gilded Age and Netflix's Bridgerton, it makes sense that Apple would want a successful and potentially long-running costume drama franchise of its own. And The Buccaneers is a natural choice, given that it's a setting and premise that viewers will be intimately familiar with, thanks to other series set in roughly the same period. It's also a story that hasn't been done to death either, which makes for a nice change, and Apple's willingness to spend serious money on its programs means it will likely be full to bursting with gorgeous sets and lush costumes.
The eight-part Apple TV+ version is as yet untitled. However, it will star Kristine Froseth (The Society), Alisha Boe (13 Reasons Why), Josie Totah (Saved by the Bell), Aubri Ibrag (Dive Club), Imogen Waterhouse (The Outpost), and Mia Threapleton (Shadows) as buccaneers Nan St. George, Conchita Closson, Mabel Elmsworth, Lizzy Elmsworth, Jinny St. George, and Honoria Marable.
The series logline describes the premise as follows. 
Girls with money, men with power. New money, old secrets. A group of fun-loving young American girls explode into the tightly corseted London season of the 1870s, kicking off an Anglo-American culture clash as the land of the stiff upper lip is infiltrated by a refreshing disregard for centuries of tradition. Sent to secure husbands and titles, the buccaneers' hearts are set on much more than that, and saying "I do" is just the beginning...
The series is written by creator Katherine Jakeways (Tracey Ullman's Show) and directed by BAFTA winner Susanna White (Bleak House). Production is already underway in Scotland and here's hoping that we'll see this series on our screens sooner rather than later.
---
By
for on June 23rd, 2022
More to Love from Telly Visions