By
for on August 15th, 2023
The 'Annika' Season 2 Trailer Promises To Address The Season 1 Finale Twist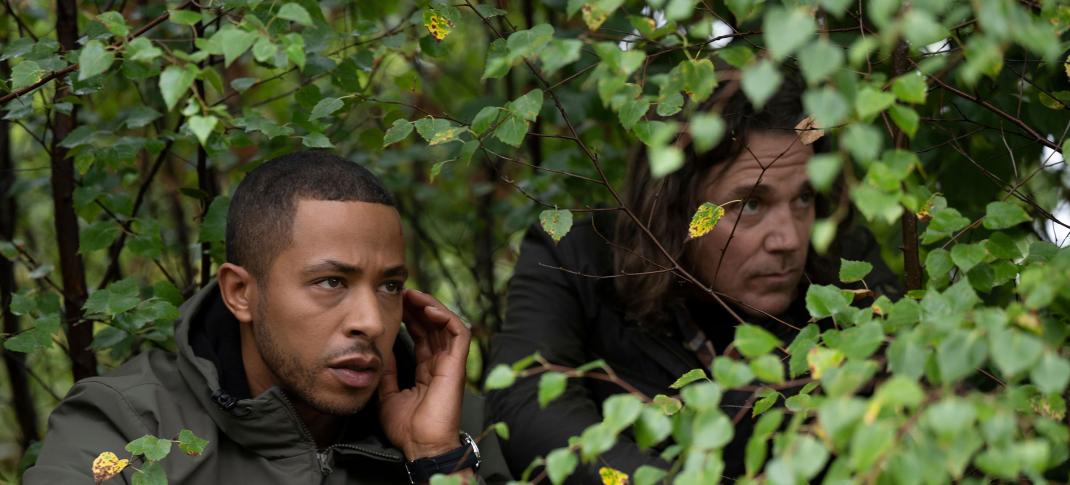 Unforgotten Season 5 might be arriving first on PBS in the fall of 2023, to introduce a new DCI now that Nicola Walker has left the series. But Walker's detecting skills won't be far behind. The debut of the second season of Walker's new series, Annika, will follow one week after Unforgotten's finale. The series returns with the core cast of fan favorites, including Annika's love interest, Dr. Jake Strathearn, and the man who doesn't know he's the father of her daughter Morgan, Michael McAndrews. The first trailer for Season 2 addresses that point.
Season 1 was quite good at seeding in the mystery of Morgan's paternity and did it so offhandedly that it was easy to forget it was a mystery to be solved. Annika dropped enough hints over the season: Morgan was born when she was a teenager, she and Michael at one point had a relationship during that same time period, and some sort of acrimonious breakup that left him resentful. Her return brought up those resentments, even though he's now happily married with (more) kids of his own. And yet, somehow, Annika announcing he was Morgan's father was a mic-drop ending to Season 1.
Season 2 will start directly after the events of the Season 1 finale. Check out the trailer.
However, the trailer doesn't address the new characters introduced this season, starting with the most important, Annika's father. Magnus Strandhed was an unseen cloud in Annika's life throughout Season 1. Annika revealed in fits and starts that she was estranged from her parents; between giving birth to Morgan at 16 and deciding to join the force, she had rebelled against the life they once imagined for her, and their relationship was deeply strained as a result.
But Morgan, now 16 herself, had other ideas, wanting a relationship with her grandfather, even if it meant going behind her mother's back to do it. By the season finale, Annika had accepted her daughter was going to have a relationship with her father, even if her relationship with him remained tentative at best.
Season 2 will introduce Magnus on screen for the first time, played by Sven Henriksen (Valkyrien), as he comes to visit his daughter and granddaughter.
He's not the only new character joining the cast of Season 2. Annika's team will also gain a new member, with Varada Sethu (Andor) as DC Harper Weston, a new recruit at the Marine Homicide Unit.
Here's the synopsis for Annika Season 2 (such as it is) as provided by PBS.
Annika and the team return to solve more murders that wash up from Scotland's waters. Annika shares her wry insights on the crimes while raising her teen daughter, Morgan. The new series will see Annika and her brilliant MHU uncover bodies in Edinburgh, Glasgow, and as far as the Hebridean island of Jura, keeping in high literary company with the likes of Robert Louis Stevenson, George Orwell, and Walter Scott to help solve the cases. 
Walker returns as the titular Annika Strandhed, with Silvie Furneaux as daughter Morgan. Also returning for Season 2 to Annika's team: Jamie Sives as DS Michael McAndrews, Katie Leung as DC Blair Ferguson, Ukweli Roach as DS Tyrone Clarke, and Kate Dickie as boss DCI Diane Oban. Paul McGann also returns as Jake Strathearn, Saskia Ashdown as Annika's nemesis, reporter Sam Decosta, Andy Clark as Michael's brother Adie McAndrews, and Jade Chan as Blair's little sister (and Morgan's love interest) Erin Ferguson. Nick Walker (no relation to the show's star), who created the series for radio and adapted it for TV, penned all six episodes. 
Annika Season 2 premieres on most PBS stations on Sunday, October 15, 2023, at 10 p.m. ET. All episodes of Season 2 will arrive as a binge for members on premiere day. As always, check your local listings.
Stream Now
Annika
Nicola Walker (Unforgotten) stars as DI Annika Strandhed who juggles cases and a daughter.
Image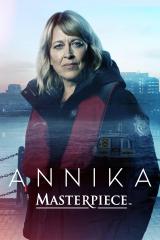 ---
By
for on August 15th, 2023
More to Love from Telly Visions