By
for on December 18th, 2018
Amazon's Lavish New 'Vanity Fair' Comes to America This December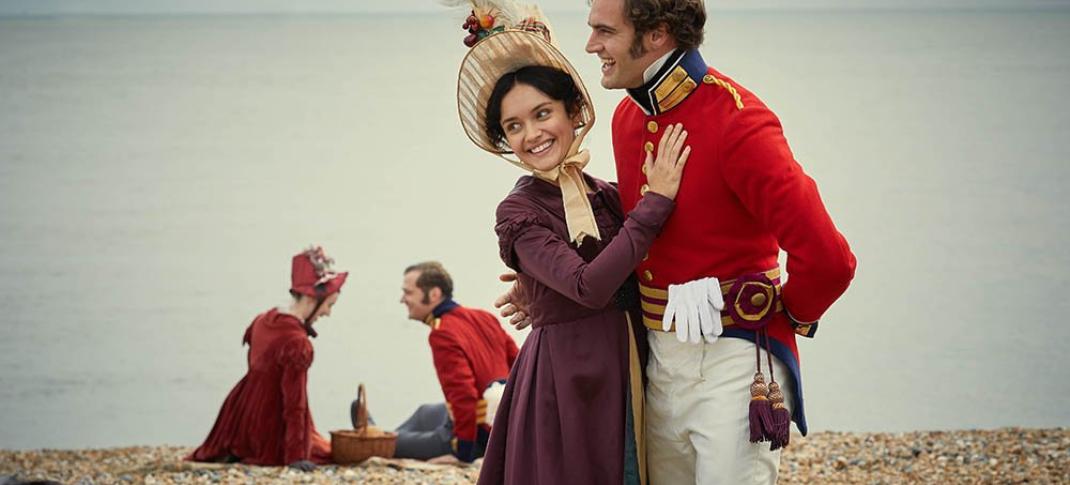 The splashy new adaptation of William Makepeace Thackeray's classic novel Vanity Fair is coming to America at last, and just in time for Christmas.
The seven-part series aired earlier this Fall on U.K. network ITV, and is from the same producers behind Poldark and Victoria. stars Ready Player One actress Olivia Cooke in the lead role, opposite such familiar British faces as Martin Clunes, Simon Russell Beale, Frances de la Tour, Tom Bateman and more.
Watch the Amazon trailer for yourselves below:
The 1848 novel is set against the backdrop of the Napoleonic Wars and follows the saga of Becky Sharp, a surprisingly modern heroine who uses her wits to claw her way out of poverty and climb the heights of upper class English society.
Becky is a memorable – even groundbreaking – character in literature because she's a woman who does the exact opposite of what society expects of her. As a person, she isn't terribly likable. She's conniving, manipulative, and scheming. She has a bold, brash personality. And perhaps most damning of all, she marries for money, admits to it, and isn't sorry about it. But that's all part and parcel of why she's so compelling. Particularly for modern audiences. To us, Becky mostly comes off like a woman in a bad situation doing the best she can. It's why we root for her, even though it's not clear whether Thackeray himself would have wanted us to.
If the casting notices and series trailer are anything to go by, the producers have decided to put their own spin on this classic story by aging almost every character in it downward, casting twentysomethings as disruptive characters busy making poor choices in a world that they didn't necessarily have a hand in creating. (Sound familiar?) Will audiences respond to a more youthful Vanity Fair as millennials and Gen-Xers are still busy disrupting the rules of our present day society? (Or too on the nose?)
Vanity Fair will drop on Amazon's Prime Video streaming service on Friday, December 21. Will you give it a try? Let's discuss in the comments.
---
By
for on December 18th, 2018
More to Love from Telly Visions