By
for on August 9th, 2012
Amazing Internet Things: James Bond: Friendship is Magic? Sort of.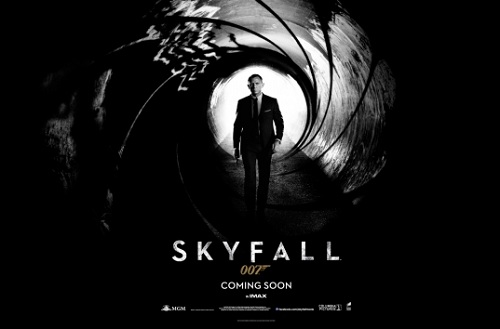 So, did you all know that My Little Pony is a thing again? Embarrassing personal confession time: growing up this was totally my favorite cartoon; yet, somehow I only realized that ponies are popular again very recently. The animated series My Little Pony: Friendship is Magic kicked off in 2010, but it wasn't until I went to Comic Con and experienced the phenomenon of "bronies" firsthand (yes, that's a real thing) that I had any inkling about how big a deal these little animals have become.
What does this have to do with British anything, you may ask? Well, as far as I'm aware, there isn't a tiny  Union Jack pony on the show yet (though there should be!), but this pony-themed mash-up video is far and away one of the most creative things I've seen on the internet in the past couple of weeks, thanks to Anglophenia.  
The full trailer for upcoming James Bond film Skyfall – or James Bond 23, if you're counting – was recently released, and a very enterprising YouTube fan has already managed to create a ponified version of Bond called Skydash using Friendship is Magic footage.
Check out Skydash for yourself below, and then compare it to the actual Bond trailer. You're probably going to be surprised by the fact that it's actually kind of awesome.
This should not work at all, and yet, it totally does. And, in my opinion, Dame Judi Dench's M gets the coolest looking pony counterpart by far.
[This video is no longer available.]
This is the actual SkyFall  trailer, which is also really awesome but in an obviously completely different sort of way.
Those ponies are pretty impressive, huh?
---
By
for on August 9th, 2012
More to Love from Telly Visions