By
for on May 23rd, 2012
Watch the First Trailer for Upcoming James Bond Movie, Skyfall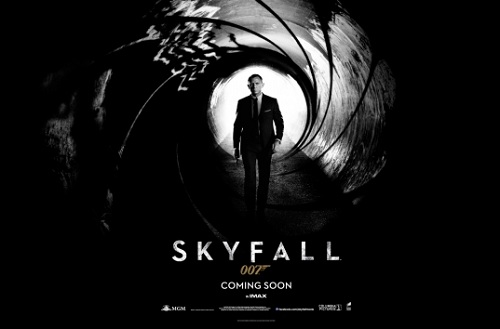 When you think of Great Britain, a few iconic images, people and places tend to come to mind instantly – and James Bond is probably one of them. Even people who don't like spy movies tend to enjoy Bond films – the cars, guns and gadgets are kind of hard to resist. Plus, I have to respect any franchise that's capable of reinventing itself so many times over so many years (it's the Whovian in me, I suppose).
Skyfall
will be the twenty-third installment in the Bond franchise, with star
Daniel Craig
returning for a third go as the famous spy.   
Honestly, I'm really more of a Sean Connery-as-Bond kind of girl, if I had to pick just one, but it must be said that Craig really is a fabulous Bond too. Skyfall also has an all-star supporting cast, including Dame Judi Dench, Ralph Fiennes, Javier Bardem, Helen McCrory, Naomie Harris, Albert Finney and Ben Whishaw. Click through for a look at the film's first teaser trailer, which will probably get you pretty excited for this even if you thought previous effort Quantum of Solace was a hot mess.
Of course, this teaser doesn't actually tell us anything beyond that some random unidentified something called "Skyfall" exists and that Daniel Craig likes to wear snazzy suits and run around getting shot at a lot. Also that Dramatic Music is Dramatic.
Given how dreadful Quantum of Solace was, I should probably be waaaaaaaaaay more apprehensive about this film, but it's really hard when the trailer is this fun.
Skyfall debuts in theaters this November.
---
By
for on May 23rd, 2012
More to Love from Telly Visions