By
for on July 22nd, 2023
Alan Carr Invites You To Join His 'Adventures With Agatha Christie'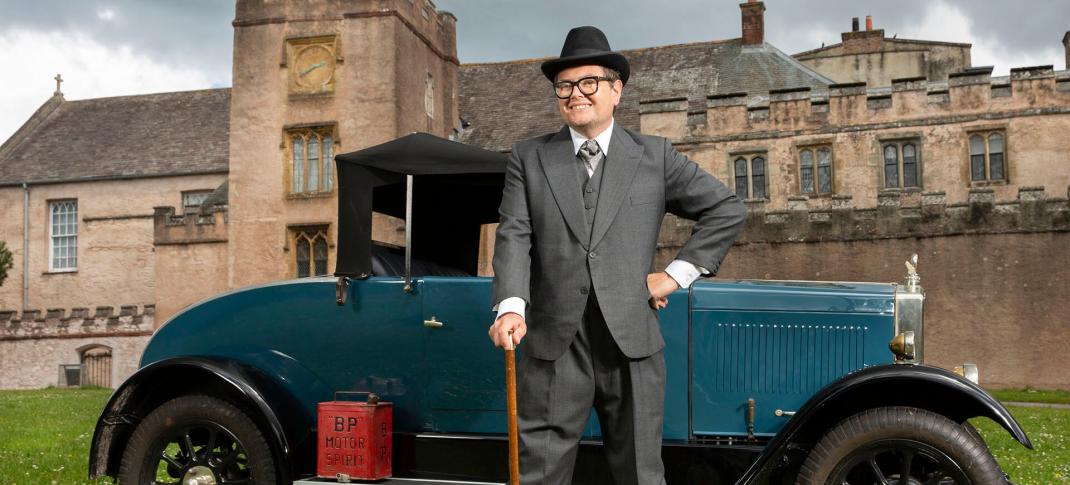 Wilkie Collins is credited with inventing the modern mystery with The Woman in White. Arthur Conan Doyle is considered the father of the modern detective for introducing the world to Sherlock Holmes. But for sheer breadth and depth of canon, nothing beats Agatha Christie, whose writing career spanned 50 years, releasing hundreds of novels and short stories. Her two detectives, Hercule Poirot and Miss Marple are household names. Her enduring popularity has made her one of the foremothers of detective fiction and one of the U.K. most popular exports of the last century.
Many of us discover Christie mysteries in our teen years as we graduate to adult literature, but for the more precocious readers, Christie can come at a much early age and exert an outsized influence on our lives. This is especially true for British children, for whom her stories are served along with tea and devotion to the monarchy. Many of her devoted fans go on to become famous, either as authors or actors, with careers that intertwine with her work. British comedian Alan Carr is one such member of this surprisingly large group, and his Alan Carr's Adventures with Agatha Christie explores the legacy she's left behind and those who carry it forward.
Carr's personal journey originally debuted in the U.K. in August 2022 and has also streamed in Australia and New Zealand. The series finally comes to American shores in July 2023, with BritBox streaming it as the final title in its month-long mystery schedule.
Here's the series synopsis:
Alan Carr, comedian, TV personality, and lifelong Agatha Christie fanboy, is going on a very personal adventure in search of the quintessentially British places that inspired his literary heroine. From the quaint villages of Miss Marple to the metropolitan Art Deco elegance of Poirot, this funny, fact-filled travelog is a glorious romp through Britain's most beautiful landscapes, celebrating the woman who immortalized them in her writing and offering a fresh new perspective on her life and work.
Carr is joined by Agatha Christie experts and biographers Laura Thompson and Mark Aldridge, mystery writers Richard Coles and Dreda Say Mitchell, actor Susie Blake, director Edward Bennett, costume designer Phoebe De Gaye, barrister and TV personality Robert Rinder, food historian Seren Evans-Charrington, along with footage of Clive Greenwood in Witness for the Prosecution, just to name a few. 
Alan Carr's Adventures with Agatha Christie debuts with all episodes on Tuesday, July 25, 2023, on BritBox.
---
By
for on July 22nd, 2023
More to Love from Telly Visions