By
for on July 10th, 2023
Agatha Christie's 'Murder Is Easy' to Star Penelope Wilton, David Jonsson & Morfydd Clark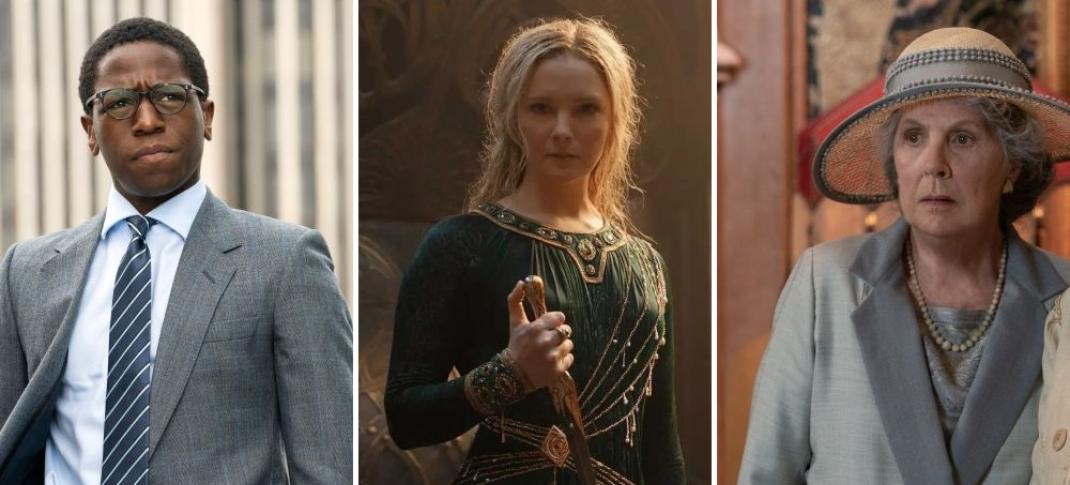 While Americans were celebrating July 4th weekend with fireworks and barbeque, BritBox and the BBC were getting into a spot of murder, and Agatha Christie murder at that. The new co-production, Murder Is Easy, was initially announced in February 2023 as the latest in the lineup of BritBox's planned Agatha Christie Universe, which kicked off with the delightful Why Didn't They Ask Evans? in 2022. Now that the two-part thriller has gotten production underway, there are a few more details for fans to get excited about, including a starring cast which includes Penelope Wilton of Downton Abbey fame, David Jonsson (Industry) and Morfydd Clark (Lord of the Rings: The Rings of Power).
Murder Is Easy is a lesser-known novel out of the Christie canon. Like Why Didn't They Ask Evans?, it is not part of the Miss Marple, Hercule Poirot, or Partners In Crime series, which are the best known of her detectives. Although the story was refashioned as a Miss Marple story for Agatha Christie's Marple series (in which Benedict Cumberbatch guest stared), it's actually one of Christie's Superintendant Battle stories, where the mystery is investigated by local characters, and Battle eventually teams up with them in order for there to be an official who can make an arrest.
In this case, the leading crime solver is Luke Fitzwilliam, an ex-army man who was stationed in India and meets Lavinia Pinkerton on a train. In the novel, She tells him there's a series of murders in her village, which she's going to report, and when she dies in a hit-and-run just outside Scotland Yard HQ, he decides to bring her killer to justice. The Marple version changed things up; Pinkerton (now Marple) teamed up with Fitzwilliam after a different villager Miss Marple meets on a train dies on the way to Scotland Yard.
The new version will return to the original plot setup.
England, 1954. On a train to London, Fitzwilliam meets Miss Pinkerton, who tells him that a killer is on the loose in the sleepy English village of Wychwood under Ashe. The villagers believe the deaths are mere accidents, but Miss Pinkerton knows otherwise - and when she's later found dead on her way to Scotland Yard, Fitzwilliam feels he must find the killer before they can strike again. Because for a certain kind of person, murder is easy…
Wilton stars as Miss Pinkerton, and Jonsson is Fitzwilliam, to whom she tells everything but the whodunit. Clark plays Bridget, Fitzwilliam's love interest, who he meets upon arriving in Wynchwood, and becomes his partner in crime-solving. Co-stars for the series include Sinead Matthews (The Crown) as Miss Waynflete, Tom Riley (The Nevers) as Lord Whitfield, Douglas Henshall (Shetland) as Major Horton, Mathew Baynton (Ghosts) as Dr. Thomas, Mark Bonnar (Guilt) as Reverend Humbleby, Nimra Bucha (Ms. Marvel) as Mrs. Humbleby, Tamzin Outhwaite (Ridley Road) as Mrs. Pierce, Jon Pointing (Big Boys) as Rivers, and newcomer Phoebe Licorish as Rose.
The two-part series is adapted by Siân Ejiwunmi-Le Berre (Dangerous Liaisons) and directed by Meenu Gaur (World on Fire). The series is produced by ITV's Mammoth Screen and Agatha Christie Limited and executive produced by Ejiwunmi-Le Berre, James Prichard for Agatha Christie Limited, James Gandhi and Damien Timmer for Mammoth Screen, Danielle Scott-Haughton for the BBC, and Reemah Sakaan and Stephen Nye for BritBox International.
Murder is Easy is currently filming in Scotland. It is expected to debut on BBC One and BritBox in early 2024.
---
By
for on July 10th, 2023
More to Love from Telly Visions