By
for on July 14th, 2020
Acorn TV's Surrogacy Drama "The Nest" Is a Tale of Power, Need and Deception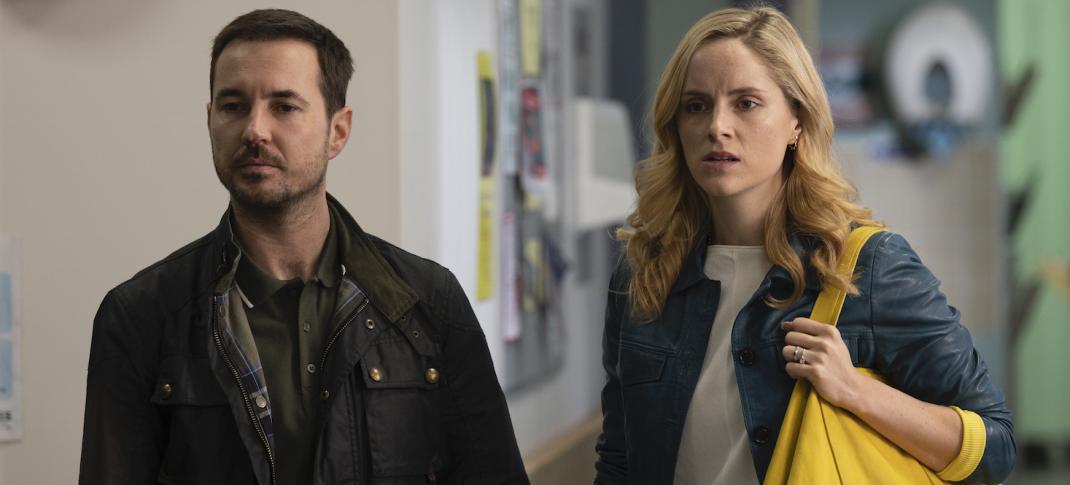 Acorn TV's The Nest is a powerful, clever, drama, brilliantly acted, that has a lot to say about issues of class, privilege, parenthood, and redemption. While it's a story that's full of surprises, it can be a bit overly dramatic and sensational at times, but it's still worth the watch.
Dan (Martin Compston, Line of Duty) and Emily (Sophie Rundle, Gentleman Jack, Bodyguard) are a well-heeled Glasgow couple who has everything—well, almost everything. He's a self-made man, a property developer who's risen from his working-class background to be a successful - and wealthy - businessman. He looks after his own, supporting his sister and her family, as well as giving back to the community. Emily has a lovely job as a music teacher. Their house is a miracle of engineering perched on the Firth of Clyde, and functions as a chilly, exposed character in the series. If the house itself is a nest, it's that of a bird of prey's, not a haven of cozy warmth.
Emily literally bumps into teenage Kaya (Mirren Mack) in a dodgy part of town and the girl stubbornly and successfully inveigles her way into the couple's life. We know almost immediately that Kaya is damaged, a mix of fragility, ambition, and hard-headedness. In the first of several head-smacking coincidences, she happens to be at the hospital where Dan's sister Hilary (Fiona Bell) has a miscarriage—losing one of Emily's dwindling stock of embryos. We learn that Emily has struggled with infertility for years, and it's the flaw in her otherwise seemingly perfect life. So when Kaya offers to become her surrogate, Emily jumps at the chance. And because Emily wants it so badly, Dan agrees, thus beginning a complex exchange of power between the three protagonists.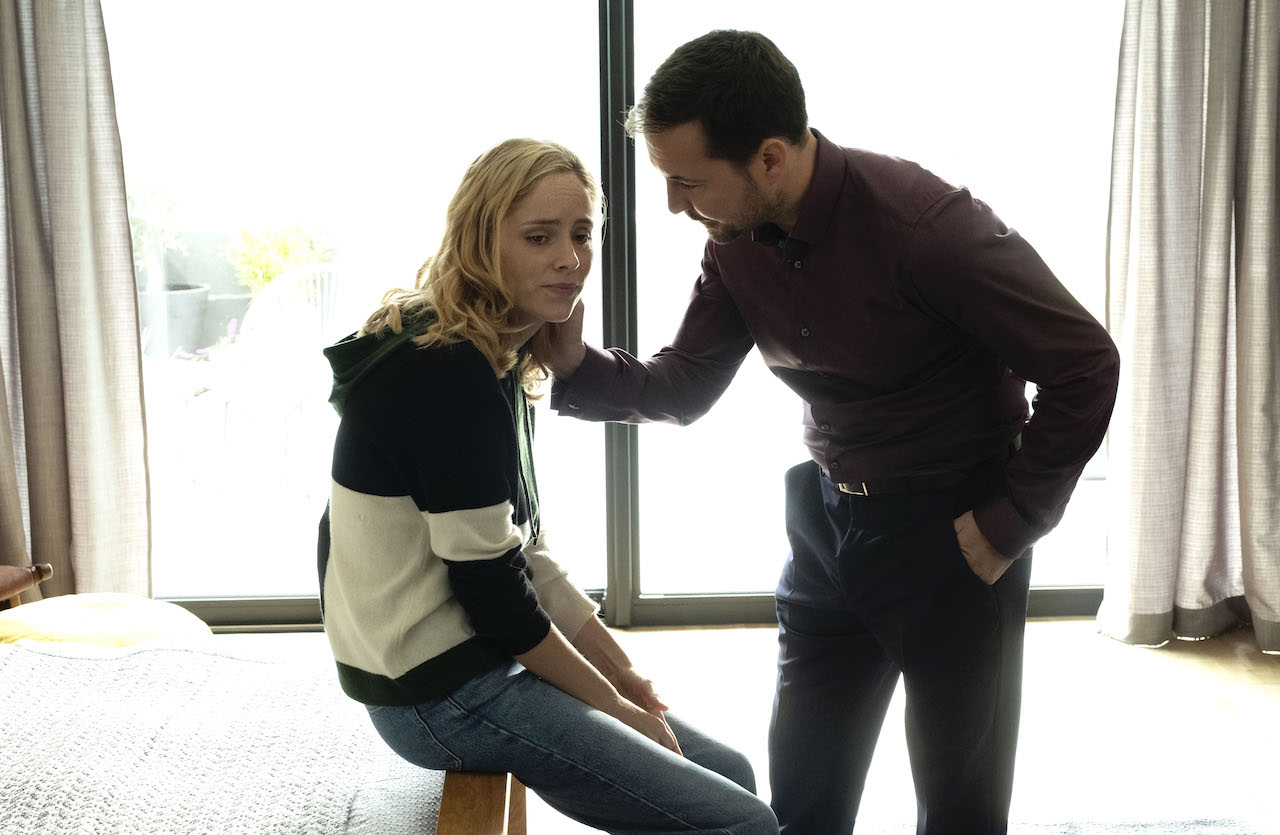 Kaya convinces them that she doesn't want a baby, what she wants is money to set herself up in life and escape the cycle of poverty she's trapped in. She negotiates payment equivalent to the amount that Dan and Emily would have to pay a surrogate mother abroad, £50,000, breaking British laws that allow only the cost of pregnancy expenses to change hands. And that's just the first step in what becomes a series of events and actions that break or flout the law and spread trouble beyond the three of them, beginning with the mysterious death of Kaya's only friend, Doddy (Paul Brannigan).
We learn that Dan's business has its troubling side, and his patronage of his sister and her family buys their complicity as well, as turning their gratitude into resentment. Emily shows herself to be single-minded and ruthless in her pursuit of motherhood at any cost. And Kaya's background is slowly—but not completely—revealed as the story continues. Don't expect any easy answers, however, and surprise twists are thrown at viewers right until the end of the series. But the show is an intense ride, so much so that even some eye-rolling bits of symbolism—Emily's bloody energy drink so soon after her sister-in-law's miscarriage, bodies (dead and alive) floating through cloudy water, the fact that Dan's latest construction site had an ultrasound (yes,really)—can be forgiven.
The first two episodes of The Nest are now available to stream on Acorn TV, with new episodes weekly until August 3. Are you planning to give the series a try? Let's discuss in the comments. 
---
By
for on July 14th, 2020
More to Love from Telly Visions