By
for on February 4th, 2020
8 British Shows To Stream In February (And Then 18 More)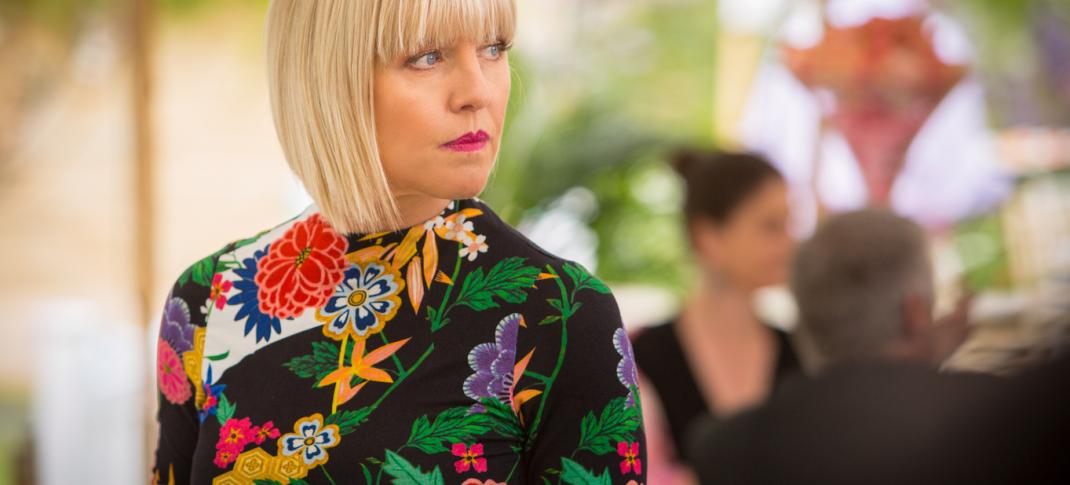 This year being 2020, means we have a Leap Year February. One whole extra day for viewers, one entire extra day for streaming services to bring us British content. From Netflix to PBS Passport, there are several new series arriving just in time to distract us from the endless election primaries, caucuses, and debates.
What's coming to the U.S. in British TV this February? Let's run down the biggest titles arriving next month.
PBS
Sanditon & Vienna Blood
Continuing from the debuts in January, Masterpiece's Sanditon, based on Jane Austen's unfinished final novel, will be streaming on PBS Passport all month. Sanditon is joined by the Austrian-set mystery Vienna Blood, a turn of the century (turn of the last century, that is) period piece exploring the city's storied Gilded Age.
A Very British Romance with Lucy Worsley
Just ahead of Valentine's Day, PBS will also bring viewers A Very British Romance with Lucy Worsley on Sunday, Feb. 9. In this special, which will tie into Jane Austen and Sanditon, British historian Worsley delves into "the seductive history of British romance," and reveals the historical moments from the Georgian and Victorian eras where our modern ideas of "romantic love" were created.
Netflix
A Shaun the Sheep Movie: Farmageddon
There's not much in the way of British TV premieres on Netflix this month, but the service is bringing some alternative Valentine's Day programming with the release of A Shaun the Sheep Movie: Farmageddon on Feb. 14. This sequel to the Shaun the Sheep Movie from Aardman Animations (the stop motion animators famous for Wallace & Gromit) is a Netflix-original in the U.S. It stars U.K. comedians Justin Fletcher, John Sparkes, and Kate Harbour.
Acorn TV
Lovejoy Season 1-2
Based on the successful novels of Jonathan Gash, Lovejoy arrives on the service on Feb. 3. The series' two seasons initially aired in 1986 and 1991 and stars a very young Ian McShane (Deadwood) as Lovejoy, "a rakish antique dealer gifted at sorting the real from the fakes." The shady nature of the business means collectors "kill for the perfect set of antique pistols-quite literally." Chris Jury (The Big Game) co-stars as Lovejoy's assistant Eric and Phyllis Logan (Downton Abbey) plays Jane, Lovejoy's upper-class confidante.
Agatha Raisin Season 3
Acorn TV's original series Agatha Raisin reaches American shores with four new episodes.  Based on the bestselling comedic novels by M.C. Beaton, the series stars Ashley Jensen (Extras) is back as the titular sleuth cheerfully solving a new set of quintessentially British village mysteries. The service will release episodes weekly starting on Feb. 10.
Hidden
Hidden, a one-and-done BBC series from 2011, also arrives on Feb. 10. A political thriller set in London and Paris, the story stars Philip Glenister (Life on Mars) as Harry Venn, "a high street solicitor forced to delve back into his murky past." The series also stars Thekla Reuten (The American) as fellow lawyer Gina Hawkes and David Suchet (Poirot) as Sir Nigel Fountain.
What To Do When Someone Dies
Another 2011 one-and-done series, What To Do When Someone Dies rounds out the month's offerings when all three episodes arrive on Feb. 24. Starring Anna Friel (Limitless) as schoolteacher Ellie Manning who discovers her husband Greg (Marc Warren, Jonathan Strange and Mr. Norrell) was carrying on a long-standing affair when he and the other woman both die in a car crash.
BritBox
As the service heads towards its fifth year, BritBox is aiming to compete as a "British Netflix," with an entire slew of titles arriving every month. The list for February includes a whopping dozen and a half titles all told, and not a dud among them. Highlights include an absolute rash of dames on the first of the month with Judi Dench's Cranford, Helen Mirren's Prime Suspect, Maggie Smith's Evil Under The Sun, Emma Thompson's Alfresco, and Julie Walters' Mo. Also coming this month: Sean Bean's breakout series Sharpe, all five seasons of MI-5, and the all-star My Boy Jack. 
Here's the list:
Feb. 1:
Cranford
Prime Suspect 
Evil Under the Sun 
Alfresco
Mo 
Mirror Crack'd
Feb. 4:
Feb. 10:
Our Girl
Small Island 
The Village 
Dunkirk 
My Boy Jack 
Mother's Day
Sharpe 
The Passing Bells
Feb. 11:
Feb. 14:
Feb. 18:
---
By
for on February 4th, 2020
More to Love from Telly Visions