By
for on April 30th, 2020
10 British Shows To Stream In May 2020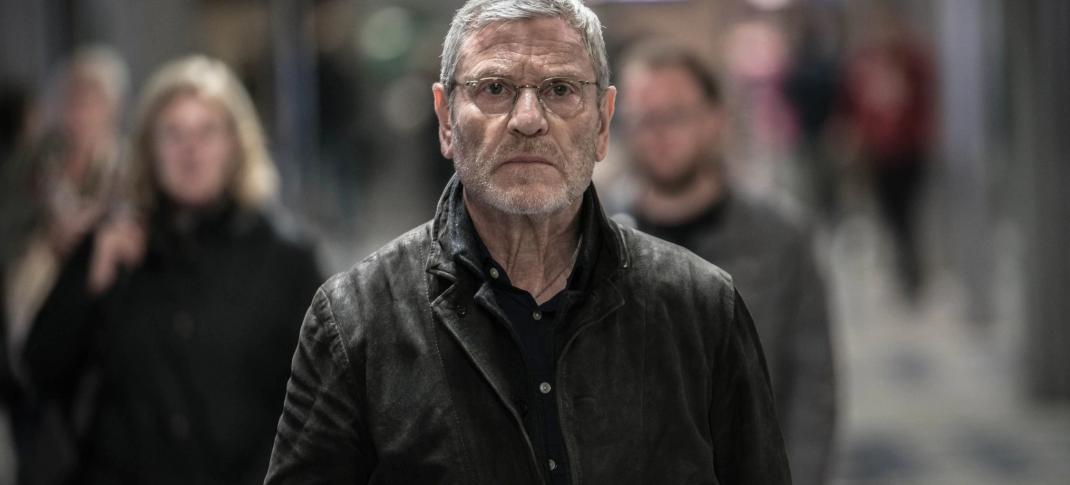 Though the COVID-19 social distancing guidelines have started to lift in parts of the US, for many people, staying home and staying safe are still the watchwords for the next month. So what can we watch in British programming over on this side of the pond for some much-needed escapism? From Netflix to PBS Passport, there are several new series arriving to help drive away those indoor blues.
What's coming to the U.S. in British TV in May? Let's run down the biggest titles arriving this month.
PBS
World On Fire, Baptiste & Call The Midwife
All three of these ongoing shows arrived on PBS Passport last month, though Call The Midwife's streaming schedule is a little less straightforward than those of World on Fire and Baptiste. With all three shows ending by Memorial Day, fans can binge-watch the whole of World on Fire and Baptiste whenever they wish, while each Call The Midwife installment turns up on Passport 48 hours before its regular Sunday airtime week to week.
BBC America
Killing Eve
Like Call The Midwife, Killing Eve will continue to stream week-to-week on the BBC America app, with each episode hanging out for 14 days to help fans catch up.
Netflix
White Lines 
From Álex Pina (Money Heist) and the producers of The Crown, White Lines is a ten-episode Spanish-British mystery thriller, focusing on the disappearance and murder of a legendary Manchester DJ.
After disappearing on the Spanish Island of Ibiza 20 years ago, the DJ's body is finally discovered, sending his sister on a quest to find out what happened. The series stars Laura Haddock (Guardians Of The Galaxy), Daniel Mays (Line of Duty), and Laurence Fox (Victoria). All episodes arrive on May 15.
Acorn TV
Gold Digger
This BBC One series from 2019 is described as a "twisty romantic thriller." The six-episode series Gold Digger tells the story of a 60-year-old woman (Julia Ormond, Howards End) falling in love with a 35-year-old man (Ben Barnes, Westworld) and the effect it has on her already dysfunctional family. The first two episodes arrive Monday, May 4, with two a week premiering over the two following Mondays.
Dead Still
Acorn's other major debut this month is one of its original series. Dead Still is a six-episode dark comic murder mystery drama, set in 1880s Ireland. The story follows Dublin's most famed memorial photographers, Brock Blennerhasset (Michael Smiley, Luther) and Conall Molloy (Kerr Logan, Game of Thrones), who take professional portraits of the dead during the Victorian era of "postmortem photography." Two episodes debut Monday, May 18, with one a week to follow.
BritBox
Heroes of Healthcare Collection
Arriving on May 6, this COVID-19 inspired package includes four different programs, all celebrating nurses. The package includes Florence Nightingale, a 2008 BBC One biopic on the life of the British social reformer and  founder of modern nursing, starring Laura Fraser. Also, there's the Horrible Histories episode dedicated to Nightingale as well. On top of that, there' the reality TV series Super Nurses focusing on heartwarming stories of the tireless work of nurses on a cancer ward. And finally, there's Frankie, the Bristol-set hospital drama, starring Eva Myles (Torchwood) as Frankie Maddox, a district nurse more emotionally involved with her job than her personal life.
A Confession
A Confession is the ITV series from the fall of 2019, a six-part true-crime drama, starring Martin Freeman (Sherlock) as DS Stephen Fulcher, who "bends the rules while questioning a suspect." The series also stars Siobhan Finneran (Downton Abbey) and Imelda Staunton (Harry Potter). All episodes arrive on May 12. 
Agatha Christie's Poirot
Agatha Christie's Poirot is the which stands as the definitive adaptation of the Hercule Poirot mysteries, starring David Suchet as the titular detective. BritBox already had the first eight seasons from the 1990s. Now it's adding Seasons 9-12, including the feature-length Mysterious Affair at Styles. All arrive on May 15.
---
By
for on April 30th, 2020
More to Love from Telly Visions