By
for on January 18th, 2022
'Young Wallander' Season 2 Teaser Brings The Detective Back For More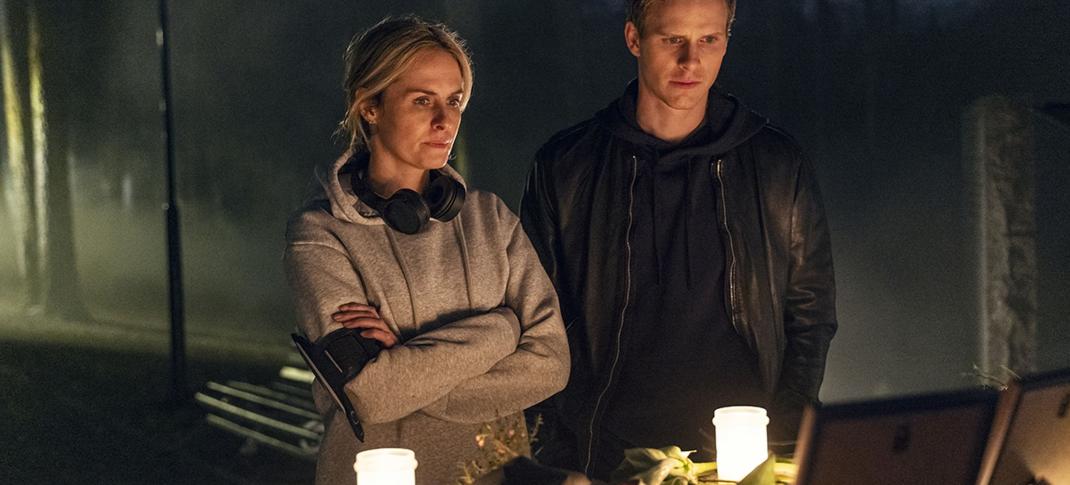 When Netflix's Young Wallander arrived in September 2020, it wasn't much like the Wallander that fans had grown accustomed to in the mid-aughts, either the Swedish television series starring Krister Henriksson or the British remake starring Kenneth Branagh. All three are technically adapted from Henning Mankell's Kurt Wallander novels. However, the new version — which is somehow both a prequel set 20 years before the original series and a show that takes place in the 2020s —strives to be edgier and dirtier than either of the mid-aughts versions. But the series was enough of a hit, especially in Sweden and Nordic countries, that Netflix renewed for a Season 2, coming in February.
Season 2 ended with young Kurt Wallander (Adam Pålsson) quitting the police force and moving forward with his relationship with Mona (Ellise Chappell). The show was renewed in November 2020, with Deadline initially listing a release in 2021. But the ongoing lockdowns meant more delays than expected, pushing the second season to 2022. The new season will begin with an opportunity to re-join the Major Crimes Unit surfacing for Wallander when a new Superintendent arrives at the precinct. Unsurprisingly, Wallander accepts the offer and returns to work, beginning with a hit-and-run. But unsurprisingly, the case turns out to have ties to the past and an unsolved case Frida Rask (Leanne Best) remembers well.
The new Young Wallander teaser gives fans a look at the case our titular detective takes on and hints at the twists to come.
Young Wallander Season 2 is subheaded "Killer's Shadow," and the synopsis is as follows.
Is it possible to go back after you thought you'd left everything behind? Kurt Wallander will dive into a new case in Young Wallander: Killer's Shadow.
In casting news, Adam Pålsson (Moscow Noir) returns as the titular Kurt Wallander, alongside Leanne Best (Black Mirror), Ellise Chappell (Poldark), and Yasen Atour (The Witcher). Newcomers for the second season include Tomiwa Edun (Merlin) as the new Superintendent Samuel Osei, and Lisa Hammond (EastEnders) as Roberta Modin, as well as Josef Davies (The King), Lewis Mackinnon (Doctors), and Kim Adis (Get Even). Season 2 will be once again directed by Jens Jonsson (The Spy) and Mani Maserrat (Modus) and produced by Berna Levin and Marshall Leviten. Chris Lunt and Mike Walker (Devils) are the screenwriters for the second season.
Young Wallander Season 2 arrives on Netflix with six episodes on Friday, Feb. 17, 2022. Season 1 is currently available for streaming. 
---
By
for on January 18th, 2022
More to Love from Telly Visions