By
for on September 17th, 2012
Wuthering Heights Has A New Trailer, Maybe The Film Will Actually Get Released This Time?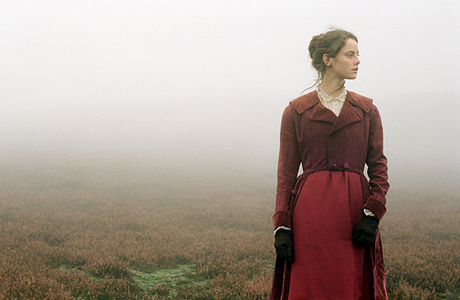 Considering that this movie made
my list of films for Anglophiles to get excited about last winter
and we're still waiting for a theatrical release ten months later, I'd pretty much given up hope on this latest adaptation of Emily Bronte's
Wuthering
Heights
ever seeing the light of day in American theaters. The film screened at both the Venice and Sundance Film Festivals and then….apparently fell off the face of the earth. Except not really, as
Wuthering Heights
now has a brand new trailer and a new "limited" release date of October 5, 2012. Allrighty, then.
The film stars Skins' Kaya Scodelario as Cathy and newcomer James Howson as Heathcliff, who is notably the first black actor to take on the famous role. Adapted by Oscar-winning director Andrea Arnold, this version attracted a fair bit of controversy last year due to its interracial casting and some rumored changes to key scenes from the novel.
This new trailer is actually completely different – and generally better, if you ask me – than the version released back in 2011 – so here's hoping that means that the folks behind this film have regrouped, rethought their marketing strategy and are actually going to let us see this movie this time! Click through to take a look for yourself, and let us know what you think in the comments – is this interesting to you? Or has cinema in general gone to the tortured romance well too many times in remaking this story?
Even if this movie is terrible, it sure is going to be pretty to look at!
Scodelario is a very strong actress – she was wonderful in Skins and my personal fantasy pick to play Katniss Everdeen in The Hunger Games before they cast Jennifer Lawrence. The role of Cathy seems eminently suited to her, as she excels at simultaneously portraying strength and fragility, with a healthy dose of crazy mixed in.  I'm looking forward to seeing what she can do here. (And, you know, actually getting to see this movie for myself at last!)
---
By
for on September 17th, 2012
More to Love from Telly Visions