By
for on December 14th, 2011
Ten Movies For Anglophiles to Get Excited About This Winter
Y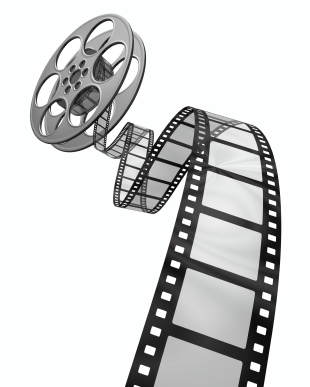 ou can always count on the end of the year to provide you with two things: Top Ten lists of all varieties (and don't worry, we'll probably do one of those in the next couple weeks too) and a plethora of great movies at the box office, as studios scramble to beat the deadline for Academy Awards consideration with any film they think might have a shot at a nomination.
This year, for those of us who are Anglophiles, there are a many fantastic looking films heading our way – whether you're looking for spy thrillers, family dramas, literary adaptations, or historical biopics. Click through for some of the most interesting looking movies headed our way through the end of the year (and into early 2012).  Are you planning to get a little British at the box office in the next few weeks? Is there something missing in this list that's a must-see? Let us know in the comments.
These are in release date order, as much as possible, based on when these films are slated to open wide in the US. If you're one of the lucky folks that live in New York or Los Angeles, where apparently everything is screened first – well, you'll get to see some of these ahead of the rest of us. And the rest of us will be very jealous.
Sherlock Holmes: A Game of Shadows. The sequel to Guy Ritchie's popular Sherlock Holmes brings Robert Downey, Jr. and Jude Law back as Holmes and Watson, to face off with Jared Harris as Holmes' arch nemesis Professor Moriarty.  The film also stars the original Girl with the Dragon Tattoo, Noomi Rapace, along with Stephen Fry and Rachel McAdams. Expect explosions, fun dialogue, and, the explanation behind the bonnet Holmes is wearing in the trailer.
Release date: December 16, 2011
Tinker Tailor Soldier Spy.  We've talked about this film before here at Telly Visions, so the fact that it's on this list shouldn't be too surprising (I am ridiculously excited for it!) They've re-cut an American trailer, ostensibly to explain the film's premise in a bit more detail to those of us on this side of the pond who may not have read John La Carre's novel and likely didn't see the original BBC series. There's a fair amount of Oscar buzz for the cast in this already – though the film itself appears likely to be overshadowed at awards time for more indie-esque fare such as The Artist and The Descendants. But given the cast in this and the talent behind the scenes – is there any reason you shouldn't see it? It stars Gary Oldman, Colin Firth, Tom Hardy, Mark Strong, Benedict Cumberbatch, Toby Jones and Ciarán Hinds.
Release date: Opened in select cities (read: New York and Los Angeles) on December 9, the rest of us have to wait (impatiently) until December 16.
War Horse. Based on a popular stage production and beloved children's novel, War Horse is Steven Spielberg's keep-your-tissues-handy story of a boy, his horse and their journey to find one another again during World War I. The drama tells the story of a young man named Joey (Jeremy Irvine), who heads France to fight when his beloved horse Albert is sold and sent into the war.  Early buzz appears to be largely glowing, and the film is already being mentioned as an early Oscar favorite. Notable Brits in the cast include Emily Watson, David Thewlis, Benedict Cumberbatch, Tom Hiddleston, Peter Mullan, and more.
Release Date: December 25, 2011
Coriolanus.  Ralph Fiennes directs and stars in this fairly radical modern retelling of one of William Shakespeare's less frequently read works. (In fact, this is actually the first time that this particular play has been done for the big screen.) If you ask me, Coriolanus is a difficult play to love, even for those of us who consider ourselves die-hard fans of the Bard, so I'm intrigued by the looks of this adaptation that seems more like Call of Duty than Hamlet. Vanessa Redgrave, Gerard Butler, Brian Cox, and Jessica Chastain star alongside Fiennes, and early reviews seem to suggest that the film is surprisingly compelling.
Release date: Another "limited release in order to qualify for awards season" film – if you live in New York or Los Angeles, you can go see it right now (it opened on December 2), but the rest of us are waiting until its January 20, 2012 wide release.
The Iron Lady. The Margaret Thatcher biopic The Iron Lady stars Meryl Streep as the former British Prime Minister, who is already winning critical raves for her performance from the British press. The film looks at the life of Thatcher, her rise to power in the 1980s and how she challenged established rules about gender, class and government.  I've gushed about my excitement for this movie before – and while it's unlikely that this is going to be the most stringently accurate portrayal of Thatcher's government and the controversies surrounding it, it certainly looks like great drama.
Release Date: The Iron Lady will open in limited release (read, again: NYC and L.A.) on December 30, 2011, presumably so that Streep can qualify for this year's Oscar race. The film is set to open everywhere else on January 13, 2012.
Tyrannosaur. A dark, harrowing film about rage, violence, and damaged people Tyrannosaur has been racking up critical praise – including three wins at the recent British Independent Awards – along with many public statements from reviewers that though it's a worthwhile story, it's quite difficult to watch.  Starring Trainspotting's Peter Mullan and Peep Show's Olivia Colman, this is likely not a film for everyone, or possibly even most people, but it sounds like an acting tour de force.
Release date: As yet another limited-release-only-at the moment entry in this list (is anyone sensing a trend?), Tyrannosaur is currently only playing in New York and Los Angeles (on just 5 screens, even!), but hopefully will have a wider release in the next few weeks.
We Need to Talk About Kevin. Lynne Ramsey directs BBC Films' adaptation of We Need to Talk About Kevin, based on the novel by Lionel Shriver. Dealing with a fairly controversial topic, the film stars Tilda Swinton as a mother whose fifteen year old son stages a school shooting.  The novel is incredibly powerful (the ending basically hits you like a punch in the stomach) and Swinton is already getting all sorts of critical accolades. Will also likely be difficult to watch in places, but the story is well worth it.
Release date: Opened in NYC and L.A. (again!) last weekend on December 9. For the rest of the country, it's looking like January 27, 2012 is our best bet.
Wuthering Heights. Another adaptation of Emily Bronte's angst-ridden, moor-filled classic is headed our way, though this time it's with a much more contemporary feel. Starring James Howson as Heathcliff and Skins' Kaya Scodelario as Catherine, it premiered at the Venice Film Festival and won best cinematography – which, you can see why because the trailer is beautifully shot. However, due to the interracial casting, rumored changes to some key scenes, and apparently one bit of surprisingly crude dialogue, there's likely to be controversy around this when it lands Stateside.
Release date: It's listed on IMDb as November 11, 2011 in limited release (but goodness, I can't find anywhere that's actually screening it?), so assume that for most of us this means some point in Winter 2012.
[This video is no longer available.]
The Woman in Black. Daniel Radcliffe enters the post-Harry Potter phase of his film career with this exceptionally creepy looking horror film about a young lawyer who discovers that the ghost of a young woman is terrorizing the locals in a remote village. Also starring Ciarán Hinds, Janet McTeer, Mary Stockley and Liz White, it's definitely got the haunted doomed village atmosphere down pat. It will be interesting to see how this role shapes up for Radcliffe, now that he's out of Hogwarts. It's certainly not the type of film I thought that he'd pick out of the gate.
Release Date: February 3, 2012
W.E. Queen of Pop Madonna directs this story about a young girl who finds the strength to follow her own heart by delving in to the life of Wallace Simpson and her romance with King Edward VIII.  The cast features Abbie Cornish, James D'Arcy, Andrea Riseborough and Oscar Isaac and the historical aspect certainly seems interesting enough – despite the fact that it's been somewhat savaged by critics in England. Of course, this is also possibly due to the fact that it's a Madonna movie and no critic ever wants to say anything nice about Madonna. I am especially thrilled by the prospect of The Tudors' Natalie Dormer as the future Queen Mum.
Release Date: February 3, 2012
[This video is no longer available.]
---
By
for on December 14th, 2011
More to Love from Telly Visions