By
for on June 30th, 2023
The 'World on Fire' Season 2 Trailer Brings the War Home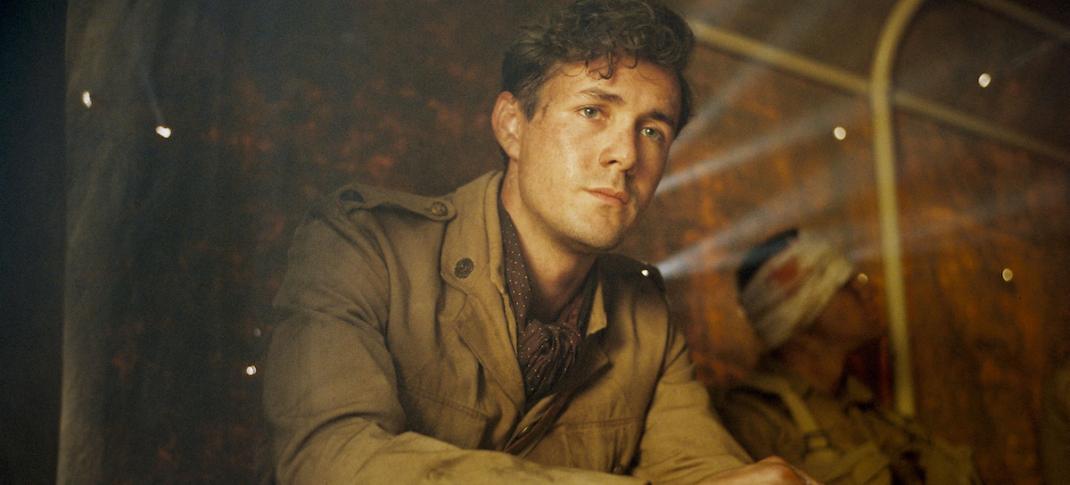 While World War II dramas can sometimes seem like they're a dime a dozen within the world of British entertainment, Masterpiece's sprawling World on Fire has set itself apart by telling this familiar story in a completely fresh and unexpected way. The drama aims to tell the story of the war through the eyes of the ordinary, everyday people both fighting and surviving it, and its scope is spread across characters in multiple countries and with diverse (and often marginalized) identities.  A World War II story about precisely the sort of central figures who rarely get to star in war epics, World on Fire's story features women, LGBTQ characters, and people of color in ways we haven't seen in this genre before.
A surprise pandemic-era hit for PBS, the drama's first season aired in the spring of 2020 and was almost immediately renewed for a second. But the show was also one of the hardest hit by the ongoing COVID-related lockdowns and travel restrictions (it does, after all, film in multiple countries) and is only now three years later, finally making its way back to our screens.
But, on the plus side, if the newly released Masterpiece trailer is anything to go by, the series' return will be worth the wait. Season 1 ended with the beginning of the Battle of Britain. As its second begins, it's clear that war has officially come to England. 
It appears that several key cast members, including Arthur Darvill (Broadchurch), Helen Hunt (Blindspotting), and Sean Bean (Time) are not returning for the show's second season. But stars Lesley Manville (Magpie Murders) and Jonah Hauer-King (Little Women), who play the mother-son duo of Robina and Harry Chase, are both back, as are Julia Brown (Shetland) and Zofia Wichlacz (Warsaw 44), who play  Harry's first love Lois and his new Polish wife Kasia, respectively. 
Other returning cast members include Blake Harrison (The Great) as Stan; Eugénie Derouand (Paris Police 1900) as Henriette; Eryk Biedunkiewicz as Jan, Cel Spellman (Cold Feet) as Joe; Yrsa Daley-Ward (Outer Range) as Connie; Ewan Mitchell (Trigger Point) as Tom; and Mateusz Więcławek (Monument) as Grzegorz.
Season 2 will introduce several new characters as the show pivots to cover events unfolding in occupied France, the North African front, and the impact of the war arriving in Britain itself. Mark Bonnar (Guilt) will play the mysterious Sir James Danemere, Gregg Sulkin (Runaways) is the brave but reckless RAF pilot David, and Ahad Raza Mir (Resident Evil) is fearless and determined Rajib, who leads a specialist unit of the British Indian Army. Miriam Schiweck (Der Staatsanwalk) plays the German teenager Marga, a dedicated member of the Band of German Maidens.
The Season 2 description is very basic but confirms the show's expansion into the North African theater.
Telling the story of World War Two through the eyes of ordinary people, following intrepid young heroes fighting for freedom, series two will take viewers from the war-torn streets of Britain deep into Nazi Germany, the resistance within occupied France, and the brutal sands of the North African desert – where troops struggle to adapt to a very different kind of combat.
World on Fire is created by Peter Bowker who shares writing duties on Season 2 with Rachel Bennette and Matt Jones. The series is produced by Amanda Black and Angie Daniell, and directed by Drew Casson, Barney Cokeliss, and Meenu Gaur. World on Fire is a Mammoth Screen production for BBC co-produced with Masterpiece. 
Season 2 will officially premiere on Sunday, October 15 at 9 pm ET. The first season of World on Fire is currently available to stream on PBS Passport. 
Stream Now
World On Fire
Emotionally gripping World War II drama World on Fire premieres on Sunday, April 5, 2020.
Image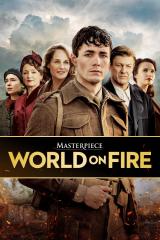 ---
By
for on June 30th, 2023
More to Love from Telly Visions