By
for on March 11th, 2023
Peacock's 'Trigger Point' Renewed for Season 2 & Adds to Cast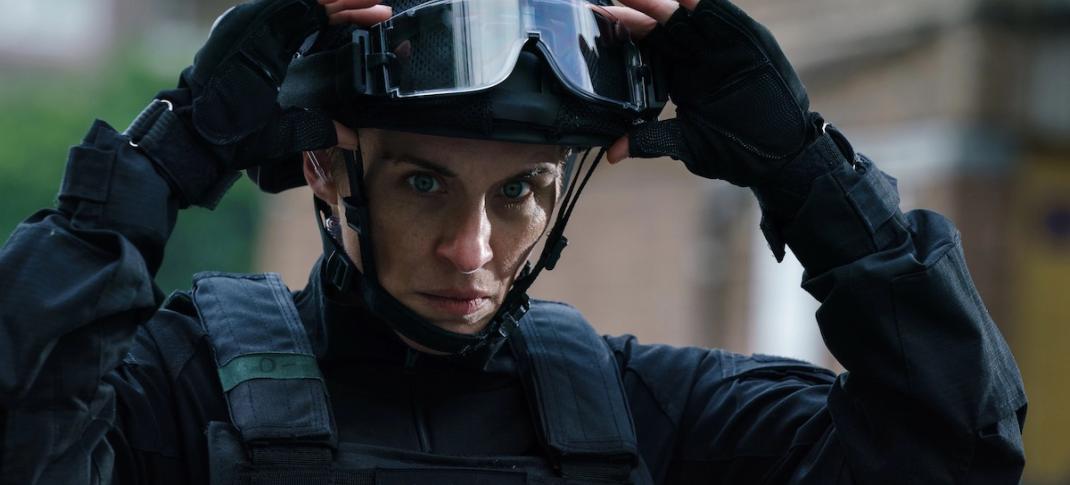 Trigger Point was one of several British acquisitions picked up by Peacock in 2022 to expand its footprint in the streaming world. Had the streaming service a better edge in the market, the series could've been the breakthrough title the struggling service needed. Unfortunately, it didn't make enough waves with Season 1. Still, Trigger Point, which comes from Line Of Duty's Jed Mercutio, has a second chance to make a first impression on American viewers, with ITV renewing the series for another round of episodes.
The series stars Vicky McClure, one of Line of Duty's longtime stars, in her own series as Lana Washington, an ex-military bomb disposal operative. An Afghan War veteran, she brings her training to the Expos, the top bomb disposal squad of Scotland Yard's counter-terrorism unit in London. Much like other Mercurtio-produced series, like Netflix's Bodyguard, PBS' DI Ray, and Peacock's other thriller, Vigil, this follows the thrill-a-minute edge-of-your-seat formula with the squad facing a "case of the season" to solve over six one-hour episodes.
Season 1 of Trigger Point introduced Washington to the Expo team and her partner Joel Nutkins (Adrian Lester), who is killed in short order. The terrorist bombing that takes his life also kills Vicky's brother Billy before she finally tracks down that the devices are being planted by an old friend from Afghanistan, Karl Mcguire (Warren Brown), as revenge for the coverup of an ambush. His aim was kill Labour leader Aleysha Campbell-Khan (Salima Saxton), who he blamed for the coverup. Maguire was taken down as the series ended, with Washington and her team called in to explain themselves.
Here's what ITV has revealed so far about the new season:
Lana is just back from secondment training Ukrainian bomb disposal teams but has not returned to active duty. She is giving a routine talk to security officers from major financial institutions about the issues surrounding bomb-centred terrorism when there is a bomb attack in the heart of the city. Lana is closest to the incident, but is she ready to take it on?
McClure will once again be joined by Nabil Elouahabi (Unforgotten), Eric Shango (Suspicion), Mark Stanley (Happy Valley), Kerry Godliman (Whitstable Pearl), Kris Hitchen (Four Lives), and Kevin Eldon (Sanditon). The new casting additions this season will feature Natalie Simpson (Outlander), Julian Ovenden (Bridgerton), and Tomiwa Edun (Young Wallander). Series creator Daniel Brierley will return to write the new six-part series with Simon Ashdown (Our House) and Amanda Duke (Treason). Directors Jon East and Audrey Cooke, who also helmed the Mercurtio series Bloodlands, split helming duties.
Filming is currently underway for the new series. Trigger Point Season 2 does not yet have a release date on either side of the pond.
---
By
for on March 11th, 2023
More to Love from Telly Visions