By
for on January 17th, 2023
Masterpiece Announces 'Magpie' Follow Up, 'Moonflower Murders'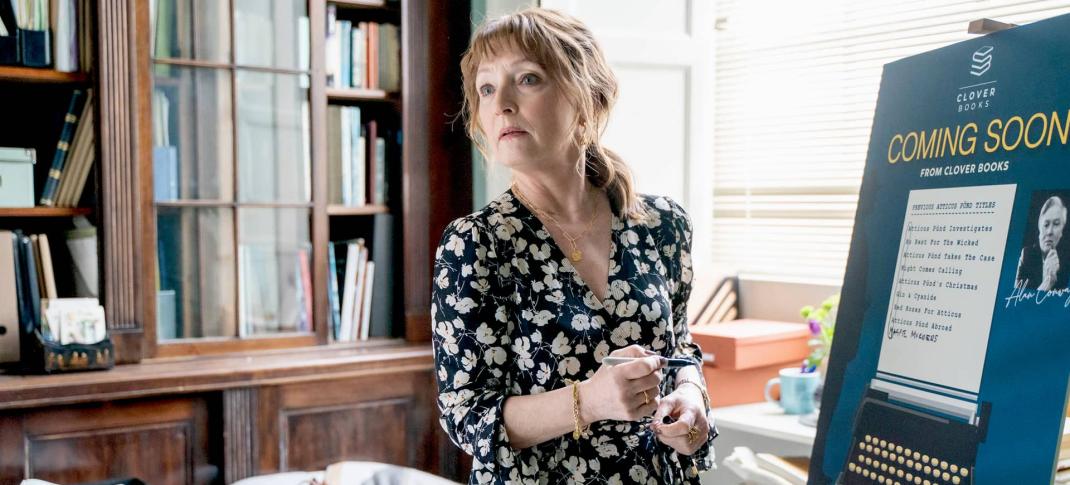 It's a rare series that manages to be a ripping TV adaptation of a murder mystery novel while also acting as a meta-commentary on murder mystery novels, TV adaptations of those novels, and why we love them. Magpie Murders was a nesting doll of story and deep dive meditation on itself. Still, it managed to take the novel's "book within a book" conceit and made it work as a "period piece TV mystery within a contemporary TV mystery series." Telly Visions named it the Number One British Drama Series on PBS for 2022, and it seems Masterpiece agrees, having announced it will co-produce the follow-up Moonflower Murders.
Masterpiece confirmed the series' return as part of its presentation at the Television Critics Association Winter 2023 press tour. Like Magpie Murders, the PBS brand will co-produce alongside Jill Green and Eleventh Hour Films. Named for Anthony Horowitz's follow-up to his best-selling Magpie Murders, Moonflower Murders will also air on most PBS stations under the Masterpiece banner like its predecessor; however, in the U.K., the demise of BritBox means the series will move to BBC One and Player instead of heading to the new ITV-solo streaming service, ITVX. 
Like the first series, Moonflower Murders will run six episodes adapted from the novel by its author, Anthony Horowitz. In a statement, Horowitz said, "I can't wait to get started on the scripts of Moonflower Murders. We had a fantastic response to Magpie, and, speaking personally; it was a joy bringing Susan Ryeland and Atticus Pünd to life on the screen. There are lots of surprises in the second book, including something I've never done before in a murder mystery. It's going to be great fun."
Here's the current series synopsis:
Moonflower Murders picks up where Magpie Murders left off: Susan has left the cut-throat world of publishing and is living in Crete with her longtime boyfriend, Andreas. She ends up returning to London when she is asked to investigate a mystery relating to Alan Conway, the author of the best-selling Atticus Pünd mysteries, whose death changed her life in Magpie Murders.
Masterpiece confirmed Lesley Manville (The Crown) would return as the leading editor-turned-amateur-sleuth Susan Ryeland and Timothy McMullan (Patrick Melrose) as famous literary detective Atticus Pünd. No word if Alexandros Logothetis (The Durrells in Corfu) will return as Susan's boyfriend Andreas or if Claire Rushbrook (Sherwood) will reprise her role as Susan's sister.
According to PBS' press release, "more than 5.5 million viewers watched Magpie Murders," with the series "streamed over 3.1 million times." The series will be available on both the PBS app and PBS Passport along with linear weekly broadcast as part of Masterpiece's regular Sunday night lineup. No debut date for Moonflower Murders has been set as yet. 
Stream Now
Magpie Murders
A mystery author dies and a search for a missing chapter in his new book leads to murder.
Image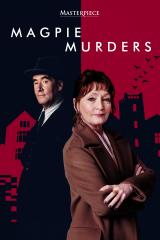 ---
By
for on January 17th, 2023
More to Love from Telly Visions