By
for on June 8th, 2023
Bonnie Langford to Reprise Companion Role in 'Doctor Who' Season 14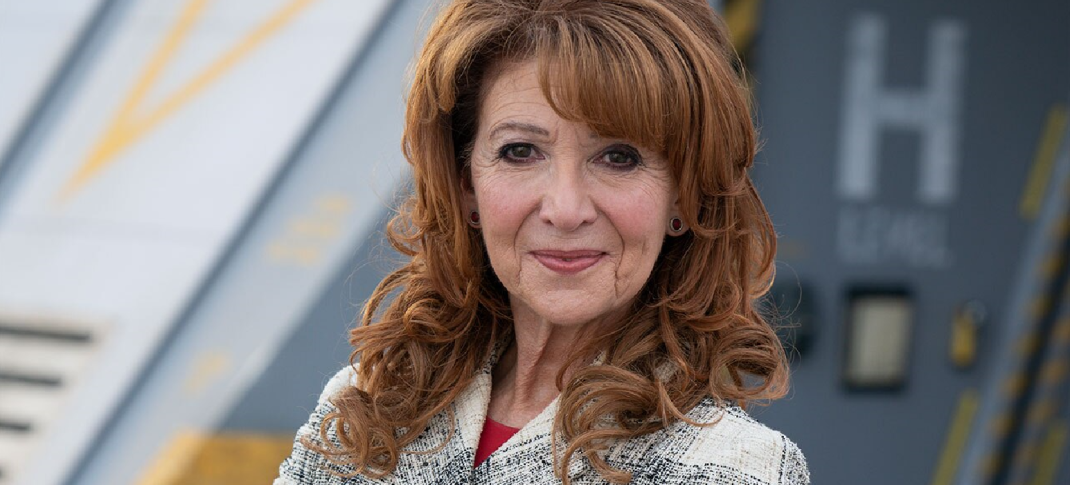 As soon as showrunner Russell T Davies announced his return to Doctor Who, we knew we would be getting throwbacks, but Davies is reaching much further back than his own seasons of the show. Davies has been plumbing the depths of Doctor Who lore for the upcoming specials and seasons of the show, bringing back characters from Donna Noble (Catherine Tate) to Kate Stewart (Jemma Redgrave) to obscure comic villain Beep the Meep. The latest addition to the cast of Season 14 is Bonnie Langford, reprising her role as companion Melanie Bush alongside Ncuti Gatwa as the Doctor. Rejoice, 1980s Doctor Who fans, for our time has come!
Melanie Bush, or Mel for short, a lover of carrot juice with a carrot-colored mop of curly hair, was the companion to the Sixth and Seventh Doctors from 1986 to 1987. She departed her regular role on the show in 1987 but was last seen in a cameo in the 2022 special "The Power of the Doctor," where she joined other former companions in the now iconic companion support group.
Outside of Doctor Who, Langford is best known for her work in theater, having performed in the West End and on Broadway in musicals like Cats, Chicago, 42nd Street, and many more. She also had an award-winning role on EastEnders from 2016-2018. Of her return to Doctor Who, Langford said, "I am absolutely thrilled to be bringing Melanie Bush back. To be part of the exceptional cast, crew, and production team led by the force of nature that is Russell T Davies is a career highlight. I'm so privileged and proud to have been a member of the Doctor Who family since the classic era, and to be included in the new generation is phenomenal."
Davies shared in her excitement, saying, "Open those TARDIS doors wide because Bonnie's back! What an honour, delight, and hoot to welcome back the character of Melanie after too long away. And this isn't just a cameo, Bonnie is right in the thick of the action, battling monsters and chaos and cliffhangers, right at the Doctor's side, just like the old days."
In her more-than-just-a-cameo role, Langford will join the ranks of Classic Who companions who have returned for recurring roles during the show's revival. Among them are Sarah Jane Smith (Elisabeth Sladen), who appeared in Seasons 2 and 4 of the new series, and Jo Grant (Katy Manning), who appeared in the spinoff The Sarah Jane Adventures, not to mention the bevy of characters who returned in "The Power of the Doctor."
So where has Mel been all this time? She ended her travels with the Seventh Doctor by flying off on an adventure with an alien rogue, pledging to keep him out of trouble. She handed off the mantle of companion to Ace (Sophie Aldred), who also made a return in "The Power of the Doctor." In the years between her 1987 departure and her 2022 return, Mel's journey continued in the Big Finish audio dramas, where she reunited with the Doctor and Ace and returned to Earth. Though Mel wasn't exactly a fan favorite during her first stint in the TARDIS, she, like many other female companions, has had her image rehabilitated in more recent years through Big Finish and by fans taking a fresh look at her onscreen appearances. Now more fans than ever will be able to meet the marvelous Mel Bush.
Doctor Who will return in November 2023 for three specials starring David Tennant as the Doctor, with Season 14 starring Ncuti Gatwa to follow.
---
By
for on June 8th, 2023
More to Love from Telly Visions