By
for on April 27th, 2023
'Black Mirror' Season 6 to Premiere on Netflix In June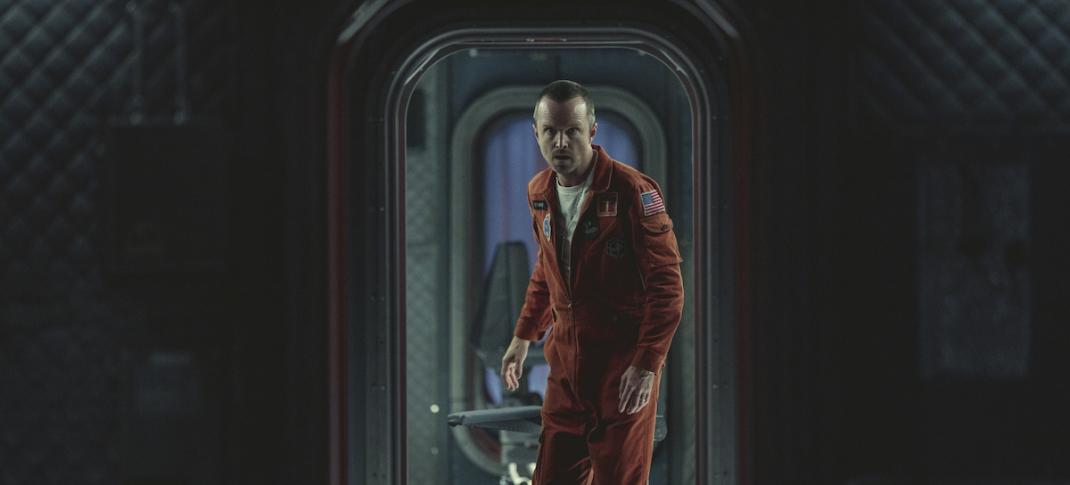 It's been over four years since we last saw a new episode of Charlies Brooker's Emmy-winning dystopian series Black Mirror, but our long national nightmare is finally about to be over. Season 6 is officially set to arrive on our screens in June, and while we don't know a precise premiere date yet, we know enough about the upcoming season to start getting excited. 
The dark, satirical anthology explores the ways that various forms of technology have all had unanticipated (and generally negative!) effects on modern society, from social media networks and online security systems to dating apps, smart assistants, and other the other devices we freely and unquestioningly share our most personal and identifying data with. Each episode is a standalone story, and the series can be watched in almost any order. (Though there are hints that some of the tales may exist within a larger shared universe.)
As usual, we know very little about what kind of stories Season 6 aims to tell. But, since this season will also be Black Mirror's first set of episodes in a post-COVID-19 world, the idea is that some of the stories might draw inspiration from our shared pandemic experiences. 
"I've always felt that Black Mirror should feature stories that are entirely distinct from one another, and keep surprising people — and myself — or else what's the point? It should be a series that can't be easily defined, and can keep reinventing itself," Brooker told Netflix's Tudum. "Partly as a challenge, and partly to keep things fresh for both me and the viewer, I began this season by deliberately upending some of my own core assumptions about what to expect. Consequently, this time, alongside some of the more familiar Black Mirror tropes we've also got a few new elements, including some I've previously sworn blind the show would never do, to stretch the parameters of what 'a Black Mirror episode' even is. The stories are all still tonally Black Mirror through-and-through — but with some crazy swings and more variety than ever before." 
Season 6 will include such familiar faces as Aaron Paul (Westworld), Anjana Vasan (We Are Lady Parts), Ben Barnes (Shadow and Bone), Annie Murphy (Schitt's Creek), Auden Thornton (This is Us), Clara Rugaard (The Rising), Daniel Portman (The Control Room), Danny Ramirez (On My Block), David Shields (The Crown), Himesh Patel (The Luminaries), John Hannah (Four Weddings and a Funeral), Josh Hartnett (Penny Dreadful), Kate Mara (House of Cards), Michael Cera (Arrested Development), Monica Dolan (The Thief, His Wife, And the Canoe), Myha'la Herrold (Industry), Paapa Essiedu (The Capture), Rob Delaney (Catastrophe), Rory Culkin (Swarm), Salma Hayek Pinault (Eternals), Samuel Blenkin (Peaky Blinders) and  Zazie Beetz (Atlanta). 
Netflix is keeping mum about the specifics of the new season — we don't yet know how many episodes it will include or what kind of characters anyone in its sprawling cast will play. But according to early reports, Season 6 will have more episodes than Season 5, which featured just three installments.
The official synopsis for Season 6 is predictably brief and basic.
Expect the unexpected.

The long-awaited return of Charlie Brooker's dark, satirical anthology series which reinvents itself with each new episode. The sixth season of Black Mirror is the most unpredictable, unclassifiable and unexpected yet.
"We've got an incredible roster of disgustingly skillful, smart directors working with a cast of actors so talented they frankly have no right to exist," Brooker said. "I can't wait for people to binge their way through it all and hope they enjoy it — especially the bits they shouldn't."
There's no official premiere date for Season 6 just yet, merely that it is arriving in June. The first five seasons of Black Mirror, as well as the series' interactive special called Bandersnatch, are all available to stream on Netflix. 
---
By
for on April 27th, 2023
More to Love from Telly Visions