By
for on July 27th, 2022
'Wedding Season' First Look Shows Matrimonial Murder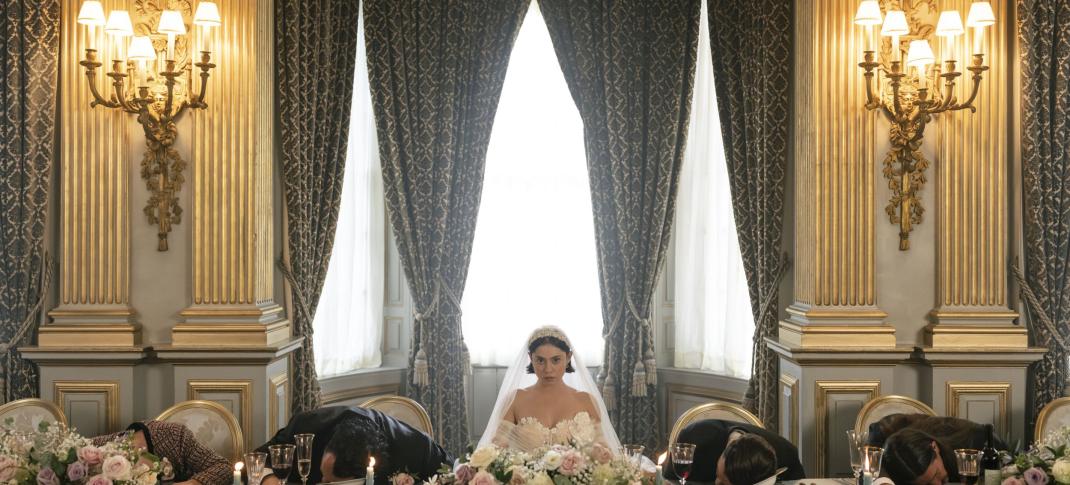 Birth, death, and marriage are three dramatic experiences most people experience. Weddings, in particular, are fraught, in both good and bad ways. The stress of putting on the event can test even the strongest couple, especially when families get involved. Being an attendee is also stressful; couples who arrive together can feel pressured to look solid (and, if they're not yet married, to get engaged), and singles feel pressured to hook up and maybe find their own happily ever after. These crash into each other in delightful ways in Hulu's newest series, the upcoming Wedding Season.
As it often does, the action starts at a wedding where a pair of strangers, Katie and Stefan, meet and fall in love. There's just one small problem: Katie's engaged, and the wedding is imminent. The couple part ways regretfully, star-crossed, fated not to be together. That is until Katie's fiance dies, as do her parents, and his parents. It's a mass murder, all of which takes place... at her wedding reception. Did Stefan do it, in order to make a way for them to get together? Did Katie do it to get out of being married?
Wedding Season marks the arrival of one of the first U.K. original series commissioned by Disney+ for the global market, though here in the states, it will stream on Hulu. (also, do not get it confused with the upcoming rom-com of the same name, which debuts on Netflix in August.) It hails from Dancing Ledge Productions, the team behind the Martin Freeman hit, The Responder. Referred to as a "genre-busting series," the romance-murder-mystery-thriller-comedy looks like it might just hold something for everybody.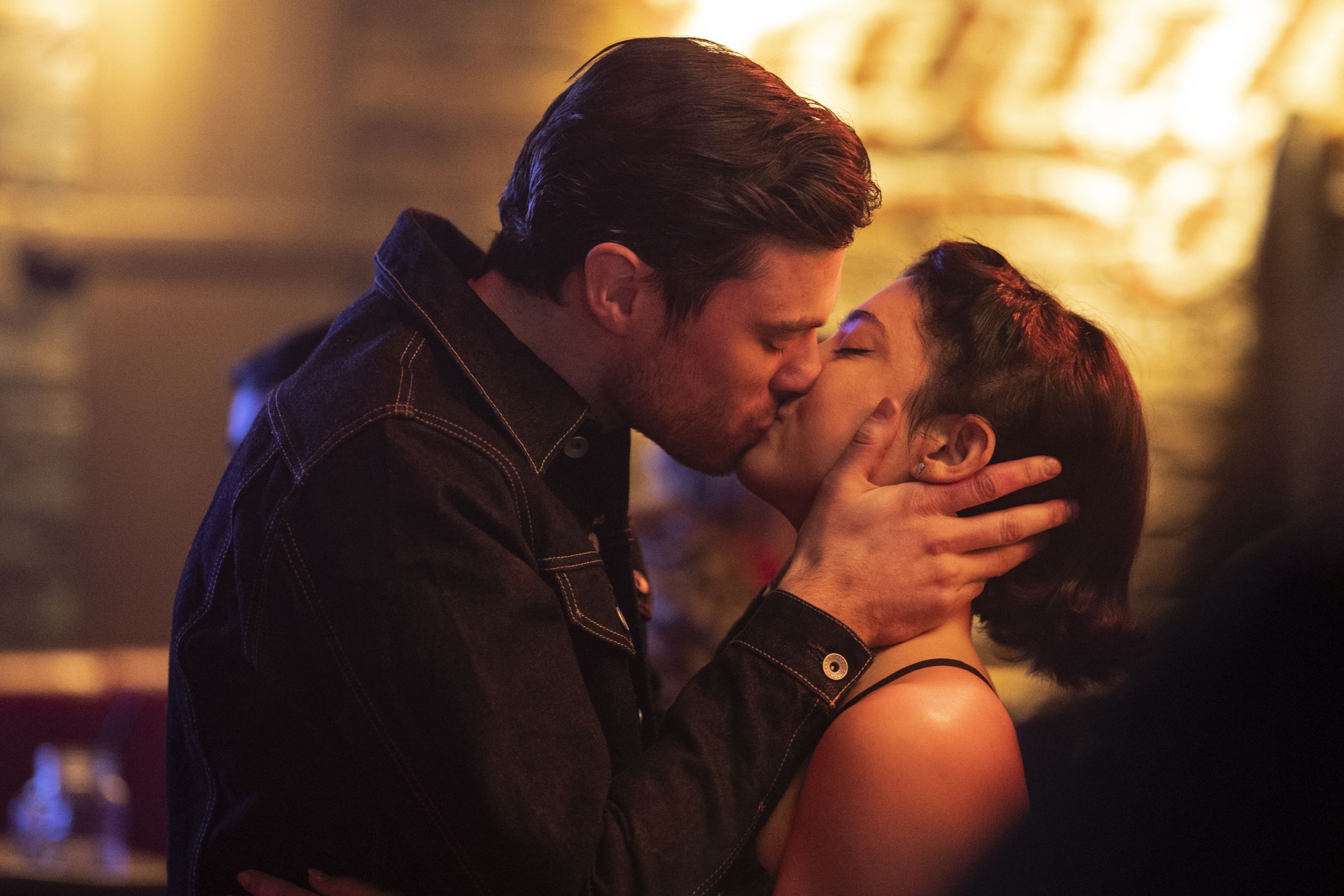 Here's the show's synopsis:
The genre-busting series tells the story of Katie and Stefan who fall for each other at a wedding and begin an affair, despite Katie already having a fiancé. Two months later at Katie's wedding, her new husband and his entire family are murdered. The police think Stefan did it. Stefan thinks Katie did it. And no one knows for sure what the truth is… The series is an action-packed romp across the UK and the US as Katie and Stefan go on the run, all while trying to prove their innocence.
The series stars Rosa Salazar (Brand New Cherry Flavor) as Katie and Gavin Drea (Vikings: Valhalla) as Stefan. The series co-stars Jade Harrison (Queens of Mystery), Jamie Michie (The Spanish Princess), Callie Cooke (Rules of the Game), Bhav Joshi (Vigil), Ioanna Kimbrook (Suspicion), and Omar Baroud (Baptiste). The series was conceived and written by Oliver Lyttelton (Cheaters), with all eight episodes directed by George Kane (Crashing). 
Wedding Season premieres with all eight episodes in a binge drop on Wednesday, Sept. 8, 2022, on Hulu in the U.S. and Disney+ overseas.
---
By
for on July 27th, 2022