By
for on March 20th, 2020
Watch the Trailer for 'Call the Midwife' Season 9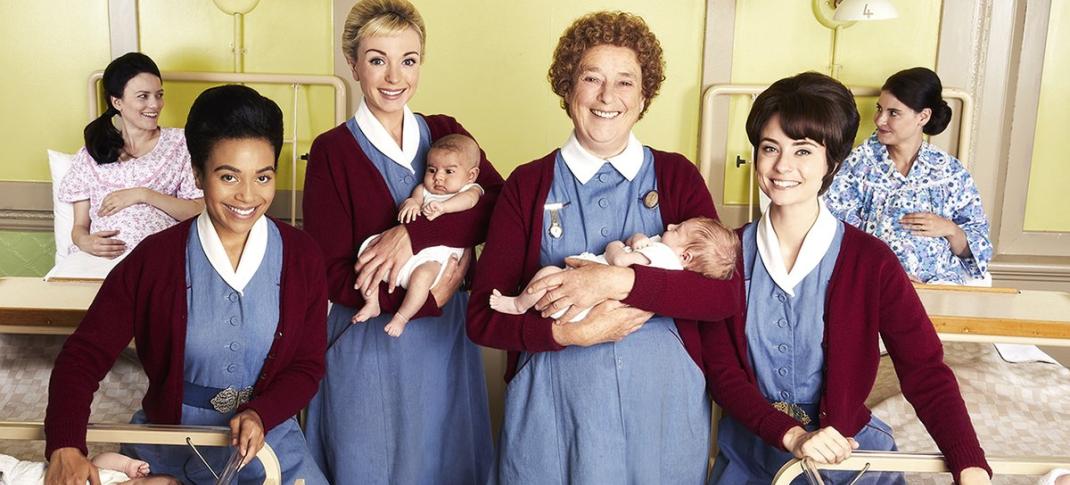 Call the Midwife is returning to our screens just when we need it most. PBS has released a brand new trailer is full of the heartwarming warm fuzzies, happy tears and adorable Nonnatus House shenanigans we've come to rely on this show for. 
True, the clip is way too short and doesn't feature nearly enough new footage. But, the mere fact of its existence is enough. After all, we're only a couple of weeks away from the Season 9 premiere. (Mark your calendars: It's March 29th.) 
The eight-episode ninth season will take favorite nuns and midwives into the mid-1960s. According to creator Heidi Thomas, following the group's trip to the Hebrides in the last Christmas special, they find themselves returnig to a Poplar that feels very different. Budgets are being cut, and hospitals reorganized and downsized. Terraced houses are being demolished, and traditional family structures torn apart. There are wrecking balls everywhere, and it's up to Sister Julienne, and the midwives and nurses of Nonnatus House, to help find a way out of the rubble. When they themselves come under threat, their job becomes even harder.
As the series unfolds, and 1965 rolls by, we see the team dealing with cases involving cancer, diptheria, dementia, fistula, and homelessness. They are faced with loneliness among the elderly, the traumas of an exhausted carer, and the defiant behaviour of a young and vulnerable prostitute. They deliver more babies born out of wedlock, care for a couple whose beloved infant dies, and support a brave and beautiful new mother who is blind. Meanwhile the Turner's own family comes under threat, Lucille's romance does not run smooth, and Sister Julienne is driven to take an extraordinary step.
Watch the new PBS trailer for yourselves below.
"Call The Midwife has often been referred to as a "love letter to the NHS", and - hand on heart - I cannot dispute that," Thomas said in a statement. "But it is written in praise of many other things besides. Yes, this is a drama that celebrates vaccination, antibiotics, life changing surgery, and gas and air in childbirth, all free at the point of delivery. It also flies the flag for various other miracles of the modern age, including tights, heated rollers and the electric Ladyshave. But above all else, Call The Midwife is a love letter to kindness, tolerance, and courage. To vocation, community and hope."
And, honestly, that sounds like exactly what we all need right now. 
Are your ready for the new season of Call the Midwife? What do you hope to see in Poplar? Let's discuss in the comments. 
---
By
for on March 20th, 2020