By
for on April 14th, 2020
Watch the Trailer for 'After Life' Season 2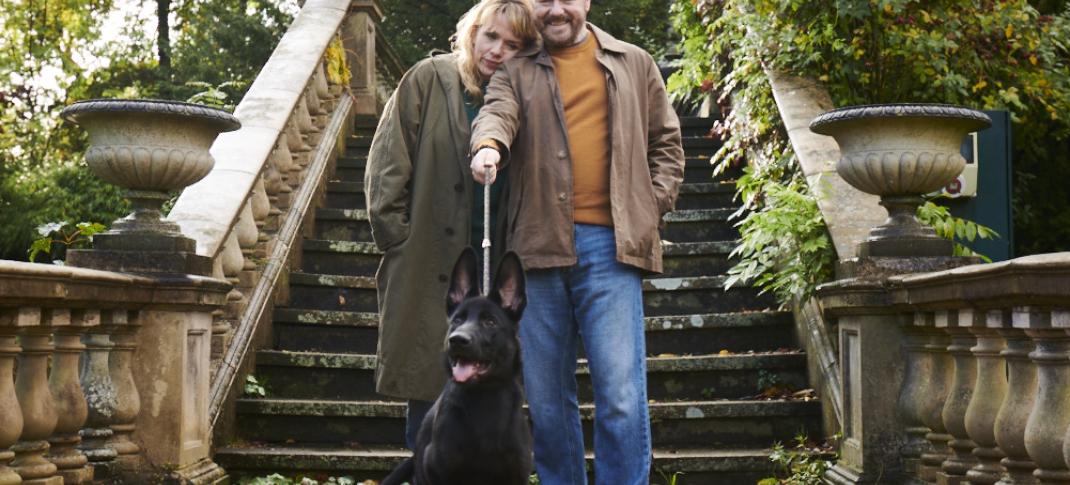 The Ricky Gervais dark comedy series After Life will return to Netflix for Season 2 this April, and the first trailer promises more of the same heartfelt, cathartic emotion that made the first season so affecting. 
After Life follows the story of Tony, a writer for the local newspaper in the small fictional town of Tambury, whose life collapses following his wife's untimely death from breast cancer. Bitter and depressed, he attempted to push everyone away with his increasingly caustic behavior, but thanks to a cast of memorable supporting characters, including a kind nurse and a friendly widow, he slowly finds his way back to something like life again. 
Season 2 will see Tony still struggling to navitage his grief, as he tries to turn over a new page in his life, become more zen and show more compassion to those around him. His problems are only compounded, however, by the threat of the local newspaper being shut down.
Gervais' Extras co-star Ashley Jensen is back as Emma, the nurse who helps take care of Tony's father at his care home. Penelope Wilton is also back as Anne, the local widow whose husband's grave borders Tony's wife's, and who regularly meets him for philosphical discussions in a local park. (With wine, if the footage from the new season is anything to go by.) And of, course, there's Tony's loyal - and quite adorable - dog, who will naturally once again play a big part in the ongoing story of his recovery. 
Watch the trailer for Season 2 for yourselves.
 "I was blown away by the reaction to season one. I've never experienced anything quite like it!," the actor told Deadline. "It's been truly heart-warming to see how the show has resonated with so many viewers on an emotional level. I can't wait for everyone to see season 2, where hope is everything."
(Sounds pretty much exactly like what we all need to hear right now, to be honest.)
Season 2 of After Life will arrive on the streaming service on Friday, April 24. Will you be watching? Let's discuss in the comments.  
---
By
for on April 14th, 2020
More to Love from Telly Visions